On September 9, 2019, DNBSEQ-T7, an ultra-high-throughput gene sequencer independently developed by MGI, was officially released for commercial use. Among them, WeGene is the first batch of customers of DNBSEQ-T7 sequencer. Recently, MGI invited Dr. Gang Chen, the founder and CEO of WeGene, to conduct an interview.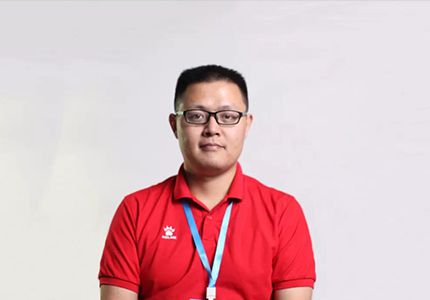 Dr. CHEN, the founder and CEO of WeGene
The data of whole genome sequencing is very valuable, which can better meet the detection of more complex mutations.
In the application of gene sequencing, whether it is to analyze the ancestral source or to detect the risk of disease, accurate sequencing results are the most basic requirement,and also the most important factor in determining the accuracy of interpretation analysis results. At present, There are some management mechanisms from NHC and clinical inspection center and other departments, to ensure the basic quality of genetic testing. This should be followed by every laboratory, and the standards must be continuously improved.
Regarding the transition to the field of personal whole-genome detection, in my opinion,the sequencing of genomic data will inevitably shift from early PCR to chips, and then to whole-genome sequencing, presenting an increasingly complete trend.
For example, when we testing for chronic diseases, such as late-onset Alzheimer's disease, it is often said that APOE(Apolipoprotein E) is a high-frequency mutation , and it can be measured well after optimization. If you want to fully assess the risk of Alzheimer's disease, you must do whole-genome sequencing to get more detailed information. The early-onset Alzheimer's disease is all about rare mutations and exists on a wide range of several genes. The same is true for a comprehensive screening of thalassaemia, deafness and other diseases.
Assuming that the research process of microchip and whole genome detection is viewed from the WeGene itself, the design of the microchip itself depends on the whole genome sequencing data of the target population as a reference, and you need to know which gene loci are representative in China and what effect It is the most obvious and so on.When the chip data is used for research, a huge whole genome sequencing reference data set is also needed as a reference.
From the perspective of WeGene and data, the reason why we are willing to invest enough in whole genome sequencing is that the value of whole genome sequencing data itself is very high, and the chip data must also rely on whole genome sequencing data to use it well. From the perspective of personal genome detection, the application of whole genome sequencing is an inevitable trend in technological development.
In the long run, whole-genome sequencing can cover many more application scenarios than chips. For general consumers, chips can meet the needs of most people's personal genomes. But at the same time, it can be seen thatfrom the beginning of this year, WeGene began to deliver whole-genome sequencing on a regular basis. With the continuous increase in interpretation and functions, the proportion of whole-genome sequencing among users is also rising. I think this also represents a trend.
Whole-genome sequencing can also better meet our detection of more complex mutations, especially as the entire industry shifts from entertainment to public curiosity and to solving public health and disease issues, this advantage will become increasingly apparent.
We have been expecting a machine like DNBSEQ-T7 to appear
As far as MGI's machine is concerned, MGISEQ-2000 is a very mature and successful machine, but it is not enough to meet the needs of large-scale delivery of whole genome sequencing. For WeGene, we have been expecting a machines such as DNBSEQ-T7 to appear. We decided to do whole-genome sequencing and crossed exons, regardless of composition or overall delivery capacity, throughput is our urgent need.
From MGISEQ-2000 to DNBSEQ-T7, the core technology of MGI is the same. When we saw that the data quality of MGISEQ-2000 is good, we realized that MGI has entered the relatively mature technology in the development and production of sequencers Status, so after seeing the performance parameters of DNBSEQ-T7 at the end of last year, we decided to become the first batch ofpioneer.
Without DNBSEQ-T7, we wouldn't really be able to do something about whole-genome sequencing. From a practical perspective, we wouldn't be able to place 100 machines in a single site, and we wouldn't be able to stand the cost of personnel and costs. Now if a T7 can matched 20 Desktop sequencers, then this can be done. Secondly, there are cost and R & D considerations in trying to become the first users, we can get the data as soon as possible .
At present, T7 has been running for some time.The stability and speed of this machine are better than MGISEQ-2000 in the same stage. I think this is also a reflection of the rise in production and delivery capacity and experience of the entire team, whether from the delivery capacity or the machine itself has entered a relatively mature state and has grown quickly.
After debugging and use evaluation, the delivery capacity of T7 meets the requirements, and it has been put into use in actual production delivery. Sample production has began in October this year. For throughput considerations, we will transfer the whole genome sequencing to the T7 platform as soon as possible.
I used to thought that everyone might not accept this instrument until we ran and shares some data, but later I saw that it has been received a high degree of recognition, I think the key reason is that T7 really helps everyone on a large scale Performing whole-genome testing on the ground, and the stability of the machine's own delivery are also good, which basically meets our expectations for whole-genome sequencing and the needs of core business.
The advent of DNBSEQ-T7 turns whole-genome detection into a business, not just an attempt
Previously, we did not dare to take too much action on the whole-genome test on the market side. According to the previous delivery capacity, we could only do more than 100 whole-genome tests a month. If we engage in an promotion , we sell 300 tests, ultimately there was no way to deliver in time. We did a WGS promotion last year, and it was delivered from June to the end of December, and in order to meet the throughput needs, we spent a lot of energy internally to deploy various Resources. But now the advent of DNBSEQ-T7 has improved our ability to deliver whole-genome tests and allow us to do it.
It's very different to develop consumer products and scientific research services. For example, in the case of 1,000 samples, if it is scientific research, it is allowed to deliver and adjust the flux after three months. But when we are facing consumers ,No matter how many whole-genome tests you sell, users will naturally expect to get the report within 8 natural days, the sooner the better. But this will be difficult to achieve on other machines, and management and supporting will be cumbersome.Only when ultra-high-throughput machines like T7 are in the lab, is it really possible to turn whole-genome testing into business, not just try it.
People have more and more scientific understanding of genetic testing
I'm quite satisfied with T7. Overall, the input-output is better than expected. There are several key reasons.
On the one hand, we are constantly changing our thinking about products and doing a lot to promote genetic testing to solve practical problems. Attempts. From the earliest "concepts" to satisfying people's curiosity, to solving specific problems for individuals now, including making the test results accessible to corresponding clinical services, etc., We made a lot of efforts.
Another aspect is The product itself is also moving in a more landing-oriented direction.With the development of the industry and increasing market investment, the public has more and more scientific understanding of genetic testing. At this time, consumers will tend to choose better product. The value of those things we did before, is increasingly prominent in the market.
These are the two most important things. On the one hand, we have made a lot of efforts, and on the other hand, our consumers have deepened their cognition. We found that the user group of WeGene has more than half of the undergraduate degree, and I think the reason of this group to make this choices,one is that they understand enough about gene. In addition, such a level of consumption is also affordable for them.
Genomic data is being used by more and more people, and we are on the way to the genome for everyone
From a sequencing perspective, I am most looking forward to greater throughput and lower costs. After the technology has developed to a certain extent, I sincerely expect everyone to have a sequencer at home, and I look forward to that day. It can be not used to test the whole genome.The whole genome sequencing can be done in the central laboratory, because it does not need to be tested every day, and once or twice in a lifetime is sufficient.
We know that almost all living things have DNA, or everything that deals with living things should have an effect on the genome. When its cost is infinitely low, I hope that every place can be placed a particularly small and cheap Sequencers. Think of the approaching limit. When the total cost of sequencing is zero, it will be used where the sequencing volume is the largest. This market has great prospects. Large-scale, high-throughput, and cheap to a certain extent, it is a short-to-medium-term thing, and I think it has been gradually realized on the technical level; the other limit is miniaturization and fast. W hen the fast conditions are met, the flux may be pursued in miniaturization.
In the short term, I hope that the degree of automation of the instrument is higher. On the one hand, it can serve the existing corporate research institutions and clinical institutions, and on the other hand, it actually achieves technological breakthroughs on the technical level. It can be imagined A moment,when the cost of sequencing is almost zero, there are too many things that sequencing can do, and many application scenarios will be stimulated. I look forward to better integration of MGI on the hardware level.These all depend on The upstream breakthrough is also worth doing.I think it should be very promising.
At present, we may not be able to say, at what point can 1.4 billion Chinese people realize that "everyone has their own genome", but now we can see that the direction of everyone's efforts is getting clearer and genomic data is getting more and more Many people use it, and we are on the way to the genome for everyone.