MGI completed installation of its MGISEQ-2000RS genetic sequencer at the Genomic Research Laboratory, part of the Genome Technology Research Unit of BIOTEC – Thailand's National Center for Genetic Engineering and Biotechnology.
The milestone marks the first official installation of MGISEQ-2000 in Thailand, as well as the first installation for a government research institution.
The addition of MGISEQ-2000 to the BIOTEC Genomic Research Laboratory's existing sequencers will enable much higher throughput and lower cost, while reducing sequencing project turnaround times.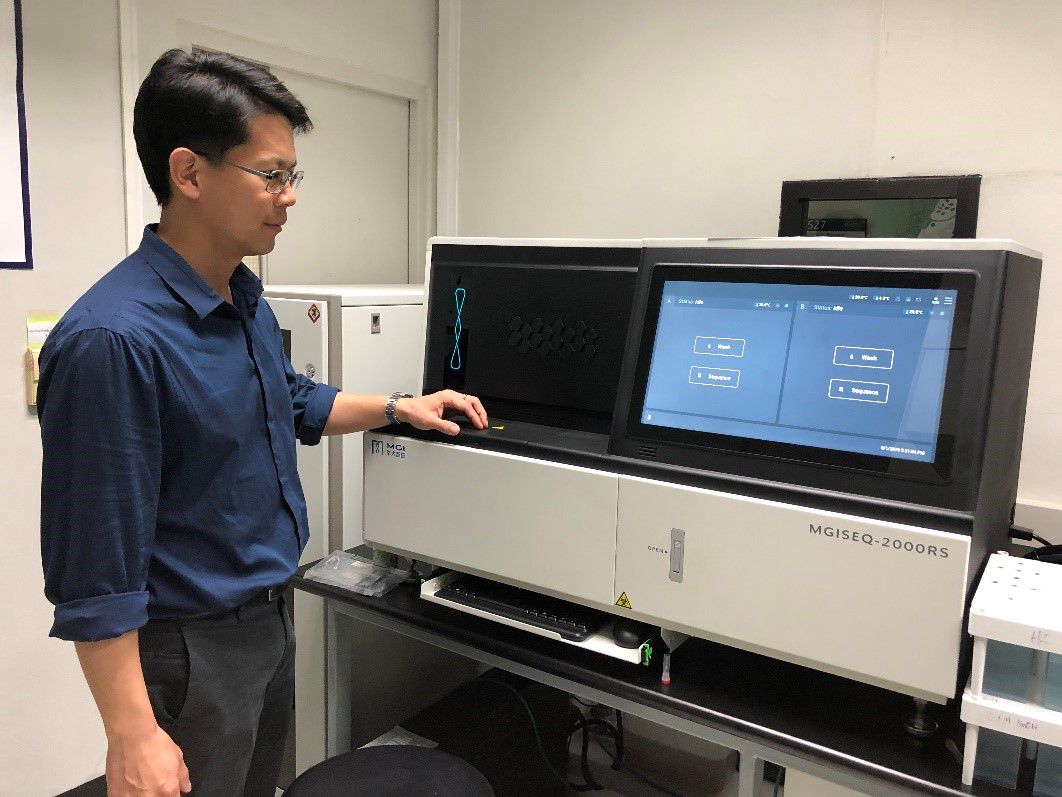 Dr. Sithichoke Tangphatsornruang, Director of the Genomic Research Laboratory
"Working with MGI instruments will give us flexible, accurate and cost-effective sequencing while helping us to elevate research capabilities in genomics," said Dr. Sithichoke Tangphatsornruang, Director of the Genomic Research Laboratory.
"We highly value the opportunity to work with the Genomic Research Laboratory and begin research collaboration with government and academic institutions in Thailand using MGI's sequencing technology," MGI President Duncan Yu said.
The MGI platform will support applications in whole genome sequencing, RNA sequencing, metagenomics, and RAD-seq for a wide range of research topics, including structural, evolutionary and functional genomics of microbes, plants and animals, microbial genomes, insect-fungi, yeasts, metagenome sequencing, and detection of variation in viral genomes.
The MGISEQ-2000 sequencer is a comprehensive and flexible production-scale sequencer that supports a range of applications in research, clinical use, forensics and agriculture. It can produce 18.75~1080 Gb per run with multiple read length options. It takes 48 hours to sequence a PE100 run at full capacity, and less than three days to sequence PE150 at full capacity. Based on MGI's proprietary DNBSEQTM core technology, MGISEQ-2000 supports multi-sequencing modes with increased accuracy, decreased duplicates and reduced index hopping. The innovative optical and biochemical system also makes completion of the entire sequencing process fast and efficient.
ABOUT BIOTEC
BIOTEC, also known as The National Center for Genetic Engineering and Biotechnology, was first set up under the Thailand Ministry of Science, Technology and Energy in 1983. It later became a dedicated research center under the National Science and Technology Development Agency (NSTDA) in 1991 with more focus on platform technology development. As a premier research institute in Thailand and Asia, BIOTEC operates research units located at Thailand Science Park and specialized laboratories hosted by various universities, employing over 600 research staff. BIOTEC research covers a wide spectrum from agricultural science to biomedical science and environmental science.
Genome Technology Research Unit of BIOTEC focuses on addressing biological questions through next generation sequencing (NGS), high-throughput proteomics, bioinformatics, high performance computing, and applications of geographic informatics technology. The Genomic Research Laboratory was set up in 2007 under Genome Technology Research Unit, to become a focal point in the area of genomics in Thailand. The lab aims to address relevant biological questions with economic and social impacts through advanced genomic techniques.