MGIGLab-S
MGIGLab-S Automated Blood Fractionation Production Line, integrated Loading/Unloading, Centrifuge, Information Collection, Buffy Coat Separation, Plasma Separation and Product Storage Module as well as Consumable Stack Area, assembling a large number of manual steps and different individual instruments into a closed system, is used for the whole fractionation workflow and walk-away automation from blood to Plasma & Buffy Coat, making an annual production output of 500,000 blood samples possible.
Request Quote
Features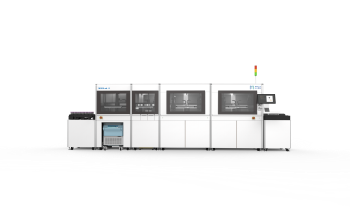 | | |
| --- | --- |
| Safe: Whole blood fractionation workflow in a closed system without cross contamination. | Stable: Automated sample tracking to avoid human operation error heating during the experiment. |
| Intelligent: Intelligent and flexible sample scheduling, real-time uploading sample status and pipetting information | Efficient: 1000 samples/8h, walk-away automation; 10-1000μl Pipetting volume, automated plasma & buffy coat volume calculation |
Performance Parameter


Sample Throughput
1000 samples/8h

Blood Collection Tube


5ml EDTA & Geneseek Tube

Barcode Scanning


Barcode on blood collection tube, Code 128/Code 39/Codabar

QR code on the bottom of frozen tube.

Centrifuge Unit


Centrifuge Speed: 6200 RPM(5800g RCF).

Image Capture Unit


Sample Tracking: Tube image capture and barcode identification.

Tube Type Identification: Sample & balancing tube type identification by cap color.

Sample Quality Check: Sample quality classifying into different categories - Normal/Hemolytic/Lipemic/Empty Tube.

Blood Fraction Recognition: Accuracy ±1mm, plasma volume calculation, buffy coat height calculation.

Buffy Coat Separation

Buffy Coat Separation Throughput: 1-2.

Buffy Coat Storage Labware: Frozen tube with QR code on the bottom.

Plasma Separation

Plasma Separation Throughput: 1-3.

Plasma Storage Labware: Deep-well plate or frozen tube with QR code on the bottom.

Pipetting Unit

Pipetting volume: 10-1000μl

Automated liquid level detection: Accuracy ±1.5mm

Product Storage

5 columns, each for 4 deep-well plates or frozen tube racks.

System Parameter
Power Supply & Dimension(L×W×H) & Weight

200-240V,50/60Hz,3300VA

6000mm x 1275mm x 1760mm

1500kg

Working Environment

19 to 25℃

20 to 80% RH(Non-condensation)

80 to 106kPa