BRISBANE, Australia, 18th June, 2021 - Amid the growing concern from the emergence of the highly contagious COVID-19 Delta variant in Victoria, Australia, the state of Queensland tightens border restrictions and sustains adequate local testing capacity to keep Queenslanders safe. MGI is proud to be the supplier for Pathology Queensland's testing equipment and kits, contributing to safeguarding the people living in Queensland.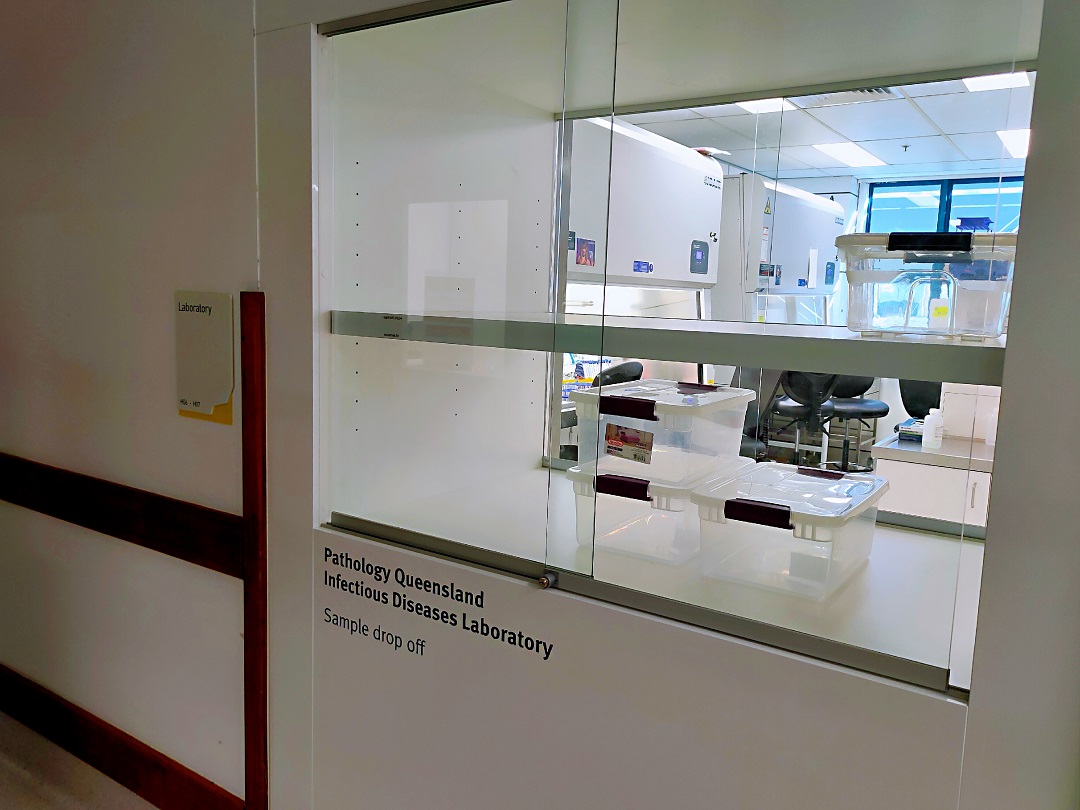 Pathology Queensland Infectious Diseases Laboratory
MGI's proprietary COVID-19 Testing Package installed in the Pathology Queensland Infectious Diseases Lab (IDL) in Herston Health Precinct has officially started operation in April 2021 by running saliva samples that are collected from across the river city. After two weeks the lab added nasopharyngeal or oropharyngeal samples into the pipeline. The "MGI system", dubbed by the lab staff, surpassed the 10,000-test milestone in less than a month. The integrated system is expected to handle 4,700 tests daily at the maximum capacity, with a 24-hour turnaround time from swab collection at a clinic or hospital to reported result.
Dr. Ian Mackay, the IDL's Senior Molecular Scientist said, "Our approach is to establish a diverse portfolio of advanced technologies to best serve Queenslanders. We appreciate how quickly the MGI team respond to our ongoing technical needs and how efficiently the equipment and testing kits were supplied. We are handling approximately 1,100 tests per day as there is no community transmission in the Brisbane region, but the number we process continues to grow and we are well placed to respond should any new clusters occur in Brisbane's future."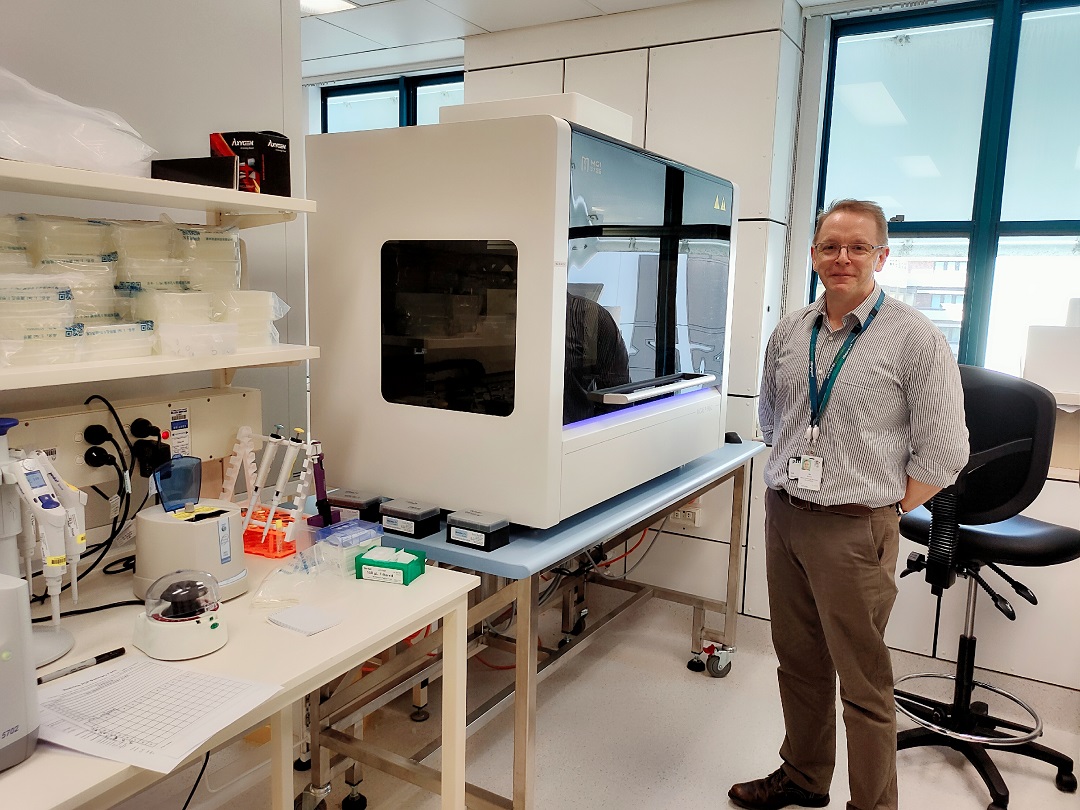 Dr. Ian Mackay, Senior Molecular Scientist, IDL
With a local team of technical specialists and engineers, MGI offers strong support to the customers across Australia. Dr. Bicheng Yang, Director of MGI Australia, said "This project is very special for us as Brisbane is our home city, where most of the team members are based, and we are located in the same building as IDL. This certainly will benefit response time and service to ensure that everything runs smoothly and sustains the highest quality to deliver reliable results for the tests."
The efficient, safe and reliable MGI COVID-19 Testing Package includes the innovative high-throughput automation systems MGISTP-7000 sample transfer and MGISP-960 sample preparation. The systems minimise the labour required, and significantly shorten the time required to transfer and prepare the samples, thus improving the operational efficiency and testing throughput. The running time has been optimised to return test results within 12-24 hours after arrival at the IDL.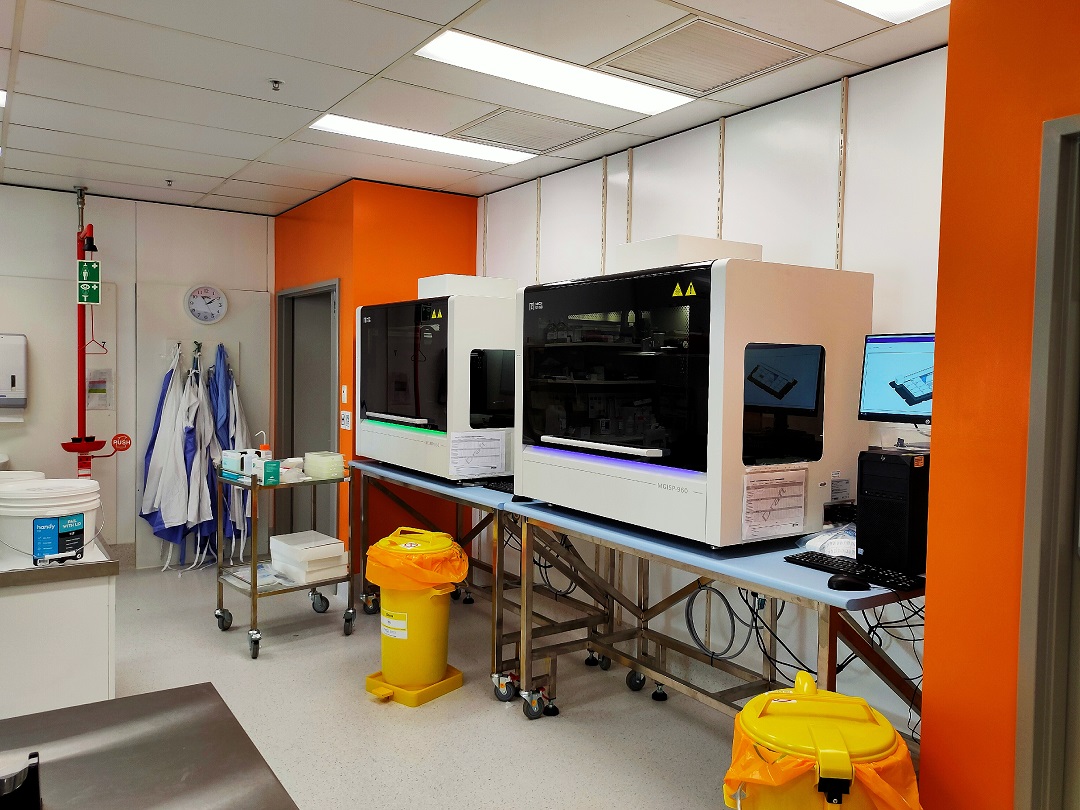 MGISP-960
Integrating tube decapping, tube recapping, barcode identification, automated liquid transfer, and negative pressure protection, MGISTP-7000 can transfer 192 samples from swab sample tubes or plain tubes to 96-Well Microplates in 40 minutes. MGISP-960 is an automated workstation with a 96-channel pipettor head, used to extract nucleic acid, or the genetic material from the sample, and it can accommodate different sample batches to process 192 samples in 80 minutes or 32-96 samples in 55 minutes.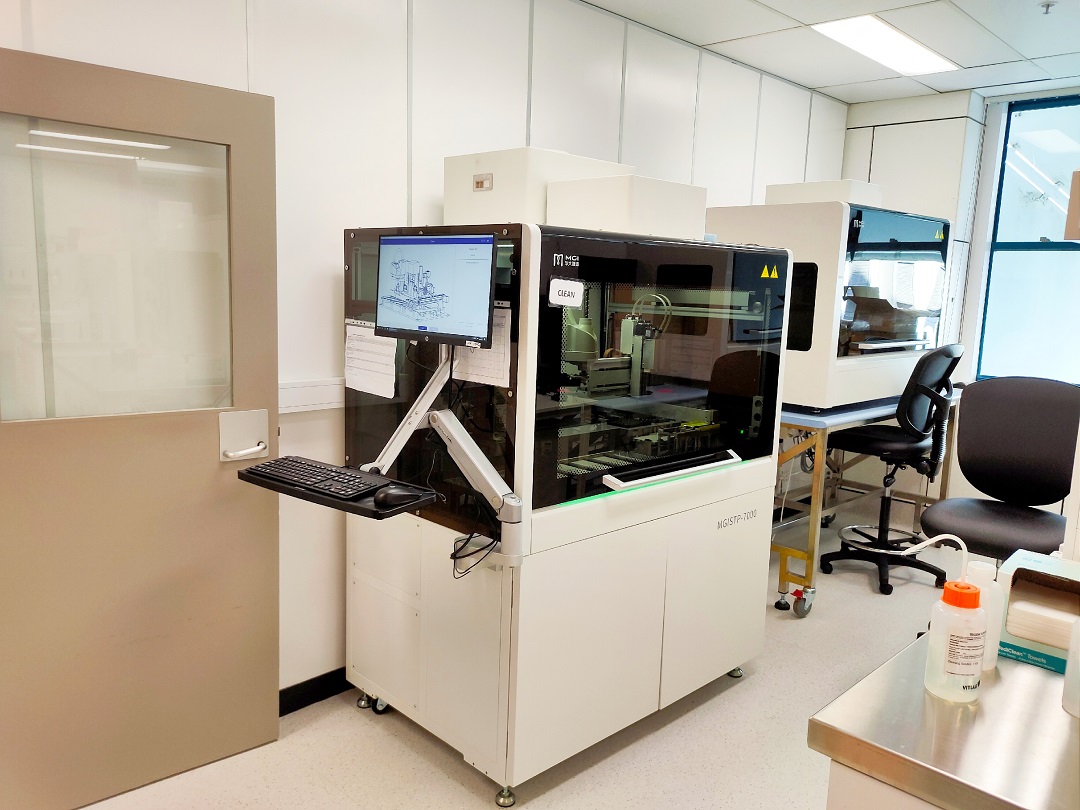 MGISTP-7000
All the products are registered in the Australian Register of Therapeutic Goods (ARTG) and have been widely used over the past year across Australia under the Security Through Accelerated Testing Initiative.
About MGI
MGI (MGI Tech Co., Ltd.) is committed to enabling effective and affordable healthcare packages for all. Based on its proprietary technology, MGI produces sequencing devices, equipment, consumables and reagents to support life science research, medicine and healthcare. MGI's multi-omics platforms include reagents, medical imaging, laboratory automation and genetic sequencing. MGI's mission is to develop and promote advanced life science tools for future healthcare. For more information please visit MGI website or connect us on LinkedIn, Twitter, or YouTube.
About Pathology Queensland
The Pathology Queensland (PQ), part of Queensland Health a ministerial department of the Queensland Government, provides diagnostic pathology services to all Hospital and Health Services (HHS) across metro, regional and remote Queensland, offering laboratory services in the disciplines of anatomical pathology, chemical pathology, haematology, immunology, microbiology and genomics. PQ also provides an invaluable service to Queenslanders by supporting a coordinated response to incidents and disasters.
*Unless otherwise informed, all sequencers and sequencing reagents are not available in Germany, USA, Spain, UK, Hong Kong, Sweden and Belgium.