RUILI, CHINA, April 11, 2021 -- The city of Ruili in Southwest China's Yunnan Province started its third round of city-wide nucleic acid testing for COVID-19. In response, MGI urgently deployed three container labs from Chengdu, Menglian and Wuhan to Ruili to scale-up the nucleic acid testing capacity.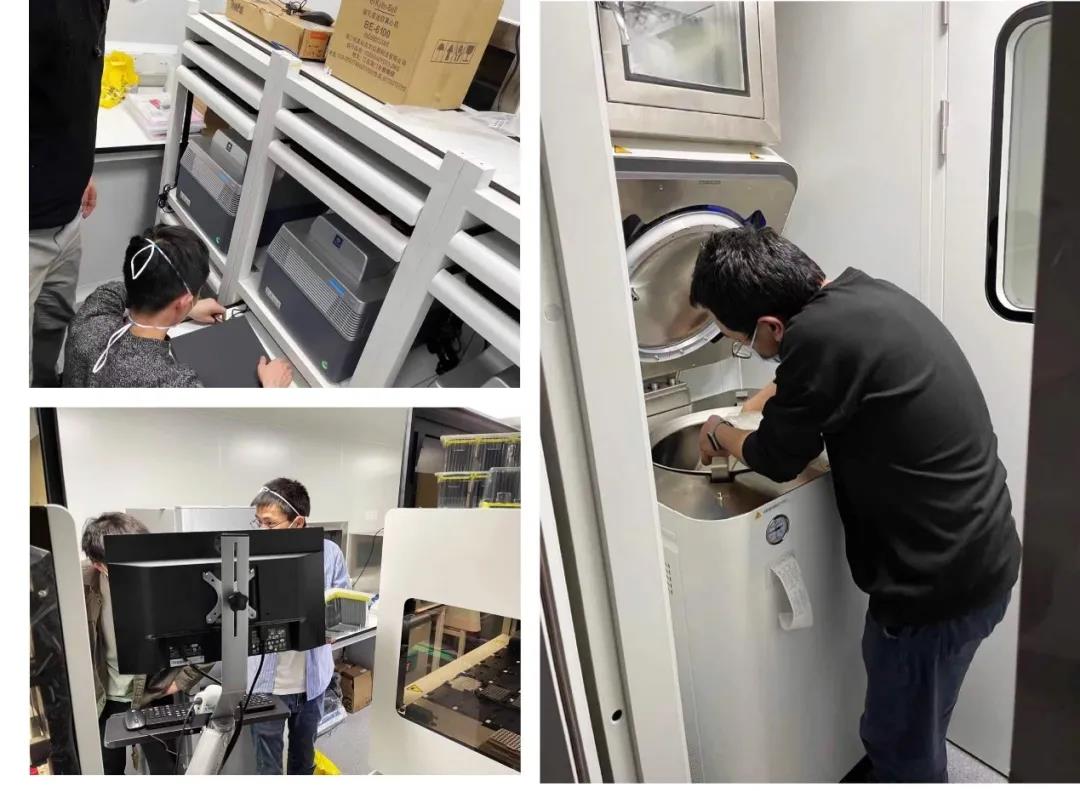 The engineers worked overnight to commission the equipment.
"The lab started operation at 4 am on April 12, thanks to the efforts of MGI engineers who have been working around the clock to keep the lab running." Said Yang Hailong, an employee of MGI.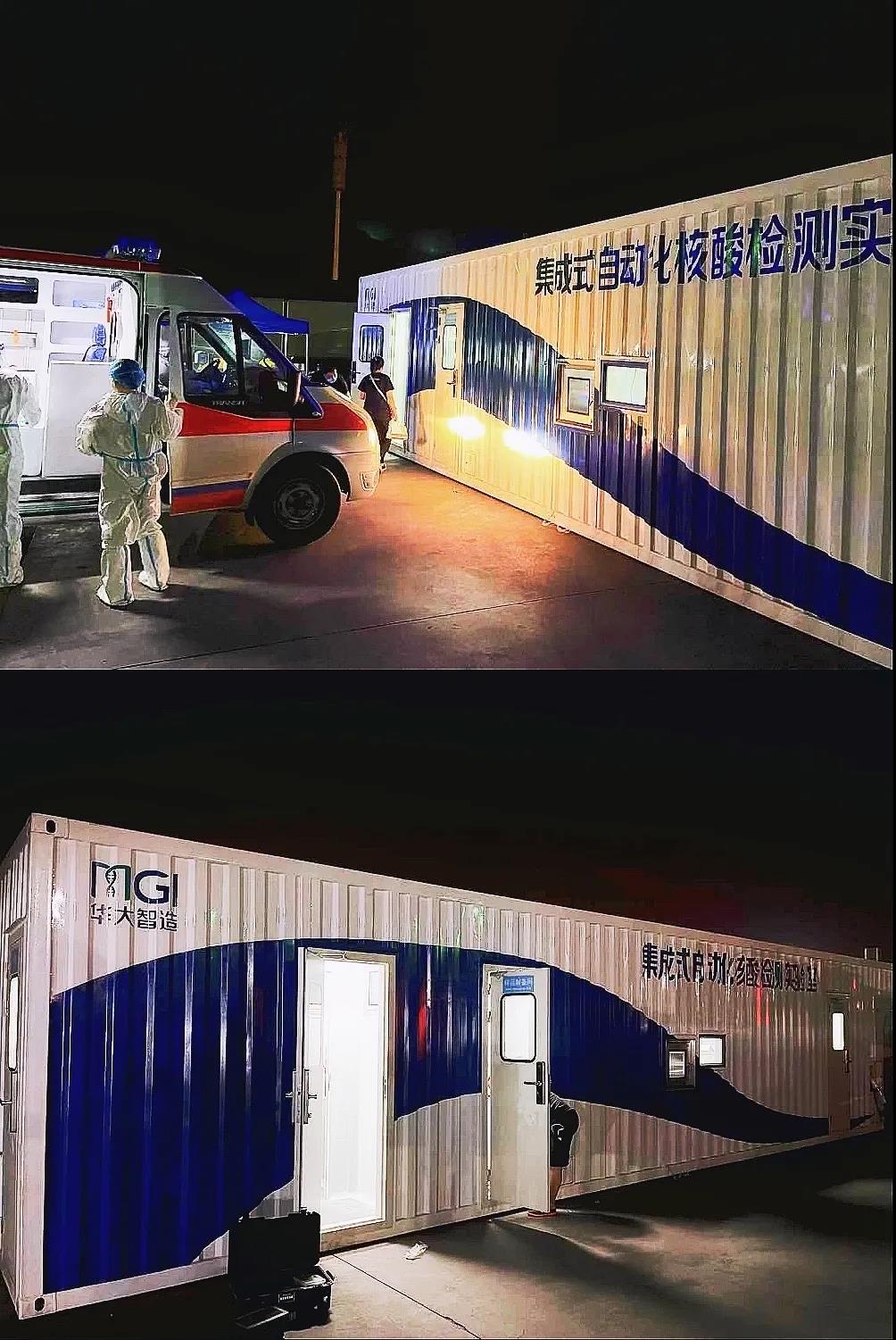 The container lab started operation at 4 a.m on April 12.
The daily testing capacity of 3 units can reach up to 12,000 samples and 120,000 samples if 10 samples mixed in 1 tube for batch testing. The container lab is equipped with a one-stop platform composed of MGISTP-7000 high-throughput automated sample transfer processing system combined with MGISP-960 automated nucleic acid extraction equipment and MGI ZLIMS information management platform. MGI's integrated solution can automatically complete barcode scanning, information verification and liquid transfer, and nucleic acid extraction, and provide real-time monitoring throughout the process.
Notably,MGISP-NE384 is a high-throughput automated nucleic acid extractor, using the magnetic rod technology. Together with nucleic acid extraction kit, MGISP-NE384 can extract and purify nucleic acid from 96/192/288/384 samples. One MGISP-NE384 can process 10,000 samples per day. In January this year, MGISP-NE384 contributed to the pandemic control in the Shijiazhuang outbreak offering up to 1 million tests a day.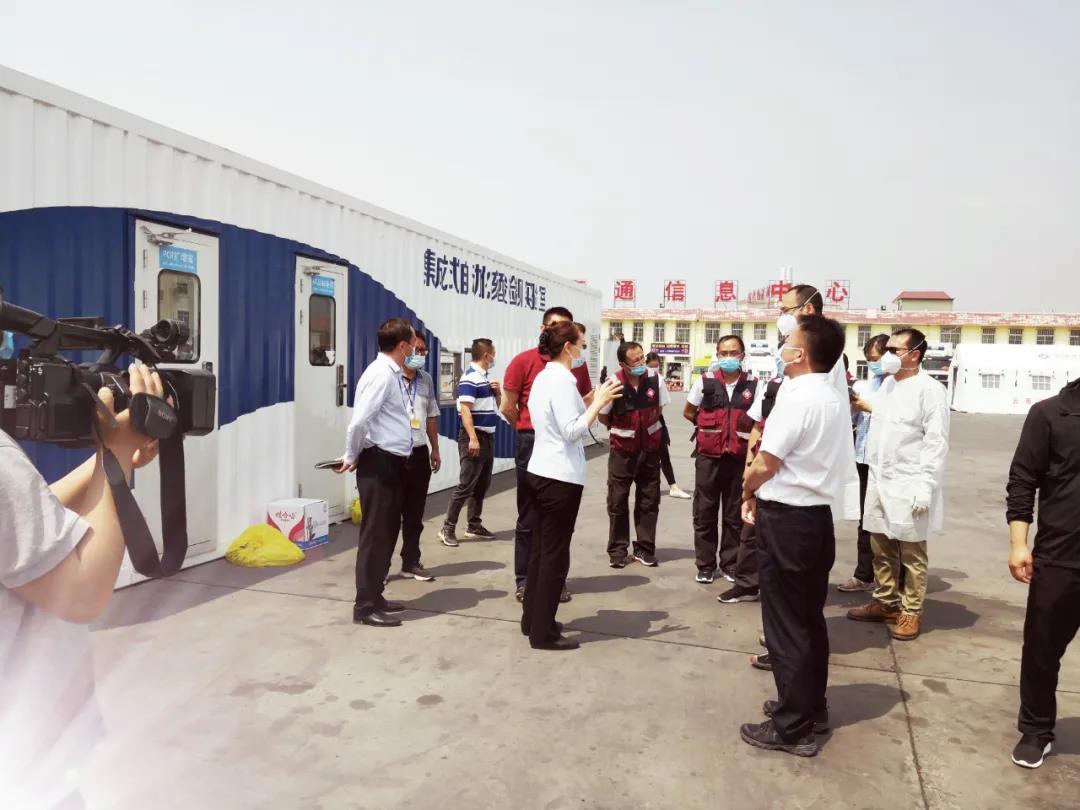 Li Malin, Vice Governor of Yunnan Province, visited MGI's Container Lab.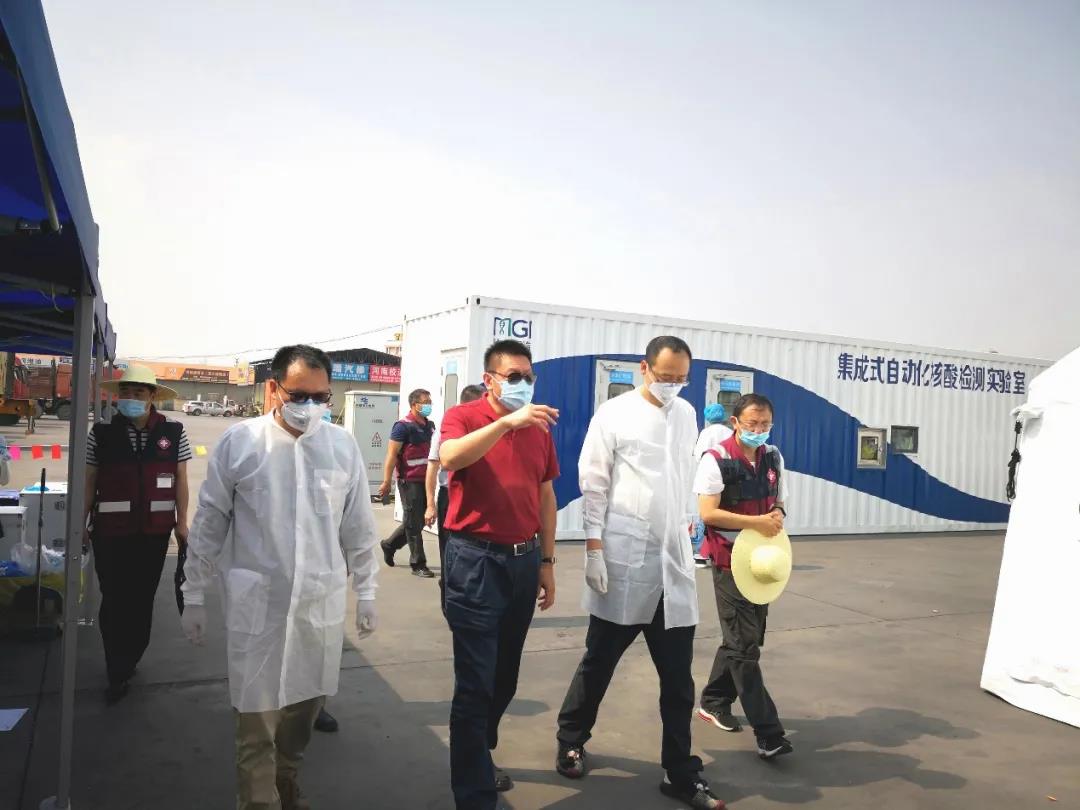 On April 12, Lu Lin, Head of Yunnan Provincial Leading Group for COVID-19 Epidemic Response, visited MGI's Container Lab and expressed that he was impressed by the daily testing capacity of the container lab.
The container lab's negative pressure complies with the BSL 2+ standard. The laboratory consists of three main functional areas: reagent preparation room, sample preparation room, and testing room. This lab is converted from a shipping container module and can be easily transported via suitable vehicle. It can be quickly deployed to major stations, ports, community, or other locations as needed in case of emergency to meet the need for large scale testing. These features greatly reduce the time needed for sample transportation and eliminate the need for the patients to travel to testing facilities.
MGI's container labs have been instrumental supporting the pandemic control in many cities in China including Fuzhou, Fuyang, Qingdao Customs, Xiamen, Langfang, and many more. Internationally MGI Container Labs contributed to the fight against COVID-19 in other countries e.g., Sweden and Latvia.