Shanghai, China, November 9, 2021 – MGI and Roche, together with Aisono and Shanzhen, officially formed a strategic alliance on "Early detection, Early diagnosis, and Early treatment" of Cancer at the 4th China International Import Expo held in Shanghai from 5th to 10th November 2021. This multi-party cooperation aims to build an integrated system to make medical resources more accessible for people in need, thus jointly contributing to the cancer prevention, diagnosis and treatment.
As the world's first innovative system to detect cancer remotely, MGI Robotic Ultrasound System, MGIUS-R3, plays an instrumental role in the Early Detection, Early Diagnosis, and Early Treatment Program to contribute to saving cancer treatment costs and reducing cancer mortality in China.
To relieve the shortage of medical resources in rural area, MGI has joined hands with Roche and Aisono to provide early cancer detection and diagnosis services to patients in rural areas in China. Supported by a suite of innovative technologies including 5G and Artificial Intelligence & Internet of Things (AIOT) Intelligent Medical technology, MGI's proprietary Robotic Ultrasound System overcomes the time and distance limitations compared to the traditional ultrasound diagnostic technology, contributing to providing more high-quality services to patients in resource-constrained areas.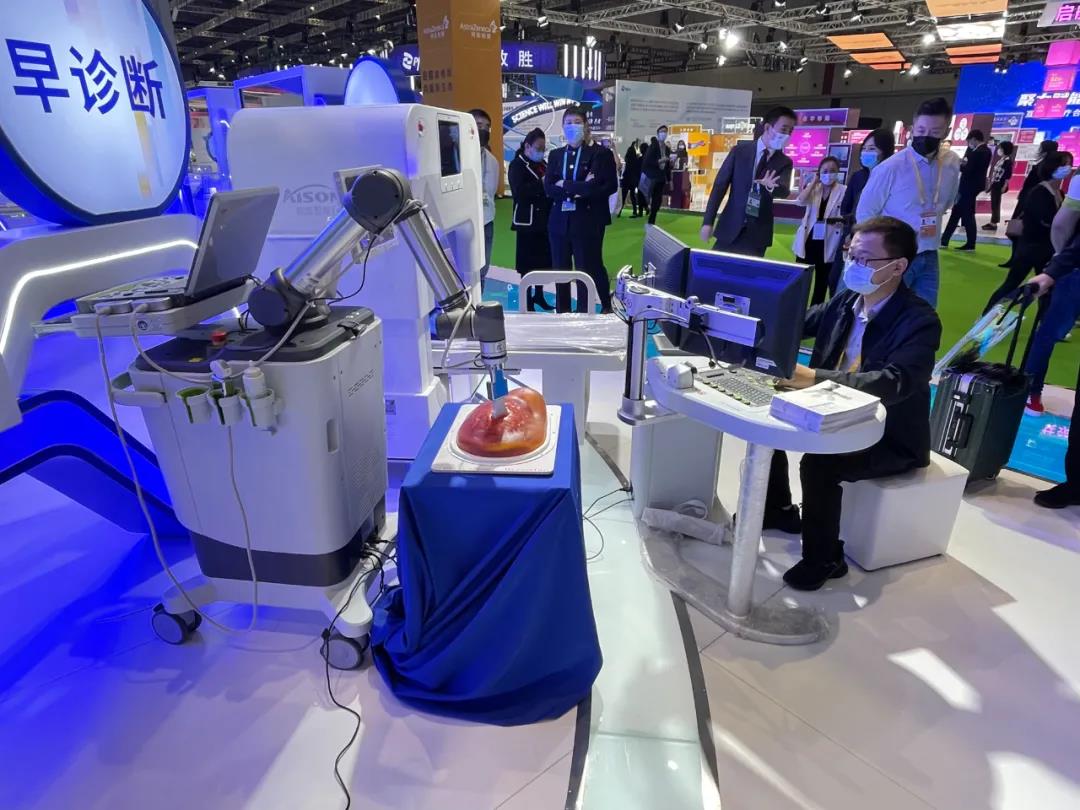 "Through this strategic cooperation, MGI and Roche will jointly build a remote real-time diagnosis linkage mechanism for higher-level hospitals, community clinics and health centers to improve the medical services and management capabilities in remote areas." Said Wu Li, General Manager of MGI Yunying, a subsidiary of MGI, "Empowered by 5G network, MGIUS-R3 can achieve remote real-time diagnosis without the need for a sonographer and patient to be at the same location. To this end, MGI has established nationwide cooperation with dozens of top hospitals and experts in China and developed the 5G-powered Robotic Ultrasound Vehicle to provide one-stop ultrasound diagnosis for people in rural area. With the online diagnosis services, the patients can receive quality medical services from the comfort of their homes."
In April, MGI expanded the innovation and officially launched the Robotic Ultrasound Vehicle. The Vehicle is composed of Examination Area, Information Input Area and Sample Collection Area, providing a mobile clinic to enable doctors to conduct ultrasound diagnosis from hospitals for patients that may be thousands of miles away. Early this year, as part of the Early Screening, Early Diagnosis and Early Treatment Program in Anji, Zhejiang. MGI Robotic Ultrasound Vehicle travelled to Anji County to provide free breast cancer diagnostic services for the residents, in collaboration with Roche, China Women and Children Foundation and Shanghai Tenth People's Hospital.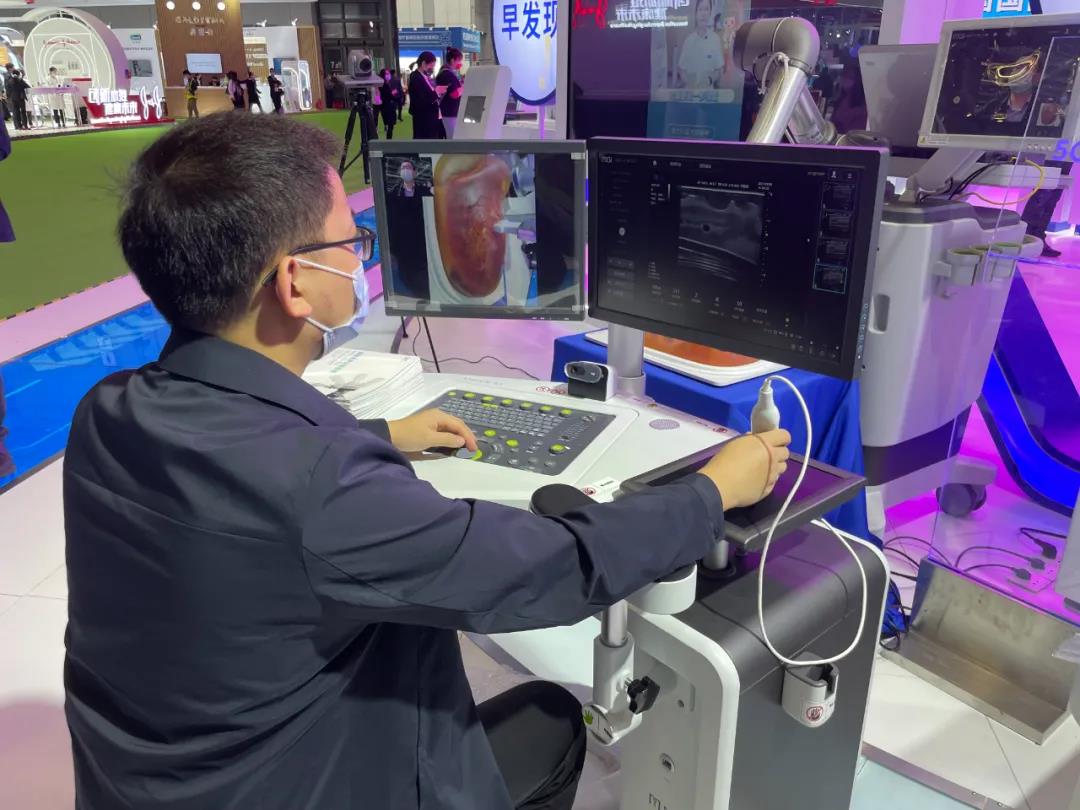 In June, MGI 5G-powered Robotic Ultrasound Vehicle has also travelled to Tongren, Guizhou, to provide free thyroid disease diagnostic services for the residents. The flexibility, mobility and easy-to-operation features overcome the common issues such as distance and availability, making the real-time ultrasound diagnostics accessible to more people in need.
MGIUS-R3 has to date received the Chinese National Medical Products Administration approval and European Commission's CE Marking certification. and it strengthens MGI's innovative clinical product portfolio to ensure its commitment to enabling high-quality healthcare services to patients, especially for those areas with scarce medical resources.
About MGI
MGI (MGI Tech Co., Ltd.), headquartered in Shenzhen, is committed to building core tools and technology to lead life science through intelligent innovation. Based on its proprietary technology, MGI focuses on Research & Development, production and sales of sequencing instruments, reagents, and related products to support life science research, agriculture, precision medicine and healthcare. MGI is a leading producer of clinical high-throughput gene sequencers*, and its multi-omics platforms include genetic sequencing*, medical imaging, and laboratory automation. MGI's mission is to develop and promote advanced life science tools for future healthcare. For more information, please visit MGI website or connect us on Twitter, LinkedIn or YouTube.
*Unless otherwise informed, all sequencers and sequencing reagents are not available in Germany, USA, Spain, UK, Hong Kong, Sweden, Belgium, and Italy.