At the forefront of gene sequencing technology, MGI is transforming the healthcare ecosystem.
Throughout history, healthcare has been driven by one overarching goal: to develop treatments that are more accurate and effective for everyone. In today's world, the combination of advanced genetic sequencing, big-data analytics and fast supercomputing is helping healthcare professionals refine and individualize treatments. Known as "precision (or personalized) medicine", this advanced technology delivers a highly specific treatment suited to every individual patient.
Healthcare professionals now know that the genetics of a person and its interaction with the environment is responsible for almost all the diseases and health disorders. Therefore, relying on a one-approach-fits-all mentality could be counter-productive in providing truly effective treatment to people. That is where precision medicine comes in. At its core, precision medicine recognizes that while two people might share the same disease, one might respond to a particular treatment differently than the other based on their genetic and biological make-up. At the forefront of this technology is MGI, a Shenzhen-based company committed to building life-science tools through intelligent innovation.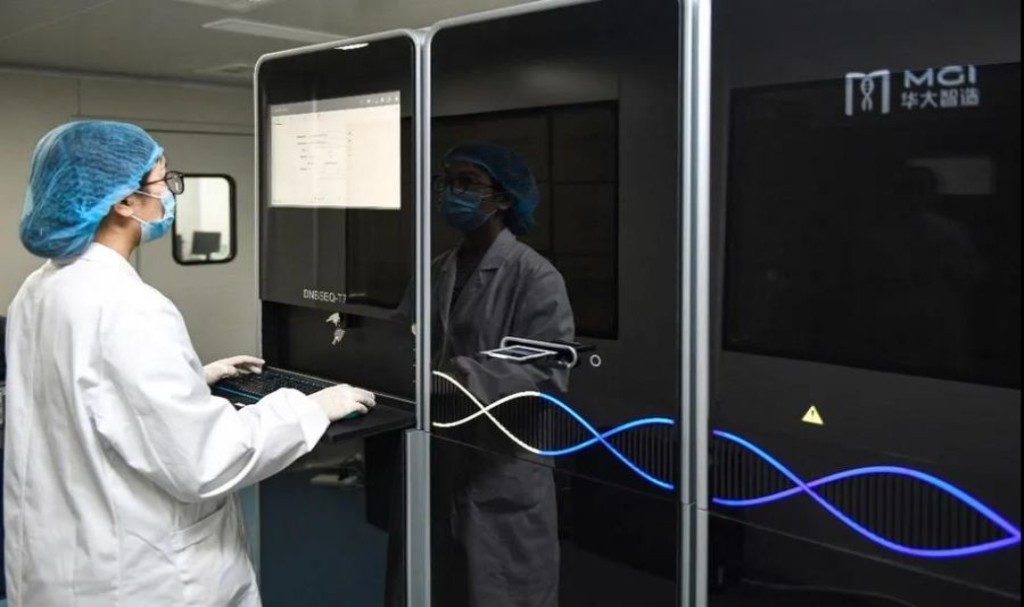 With the latest sequencing technology* and state-of-the-art automation products, MGI looks to harness the vast pool of genetic information to advance precision medicine, empowering the healthcare industry to make better-informed decisions that boost patient outcomes.
Unlocking the potential of human genomics
With the constant innovation in sequencing technologies, the process of decoding a single genome, which cost over US$3.8 billion 22 years ago and took 13 years to complete, can now be done in just a day for only US$500. Today's next-generation technologies afford the simultaneous sequencing of multiple genes at an unmatched speed and accuracy, helping healthcare professionals provide the right treatment to patients at the right time.
Looking at the benefits precision medicine brings, many countries such as the United States, Singapore, France, and the United Arab Emirates have launched nationwide endeavors to map the genomes of their citizens. MGI's population scale sequencing technology* has been leveraged successfully in several national genome programs around the world to support the governments' aim to pioneer a medical system for predictive, preventive, and personalized treatment.
Additionally, MGI's involvement has been crucial to the progress of the "Million Microbiome of Humans Project", launched in 2019 at the 14th International Conference on Genomics, which took place in Shenzhen. The project gathers scientists from all over the world to sequence and analyze one million intestinal, oral, skin, and reproductive-tract samples, with MGI's sequencing platform* supporting the international scientific endeavor. The project intends to build the largest human microbiome database ever, which will provide vital insights into formulating improved diagnostic and treatment methods for precision medicine.
Advancing precision medicine in oncology and beyond
Being one of the few companies in the world, which have the ability to independently develop and mass-produce clinical high-throughput gene sequencers, MGI has empowered the global precision-medicine industry for many years with its key sequencing technologies*. In particular, thanks to the efficiency of MGI's sequencing machines such as DNBSEQ-G400 and DNBSEQ-T7 high-throughput sequencers*, Beijing-based GrandOmics, a company specializing in third-generation sequencing, was able to expand its product portfolio in sequencing services and precision medicine.
In another example, MGI's array of highly accurate, cost-effective, and flexible sequencing technology* was critical in enhancing the cardiovascular testing services of Anngeen Technologies, a biotechnology company based in Beijing that utilizes gene sequencing for clinical diagnosis. Furthermore, MGI's devices have also been central to the fight against infectious diseases such as COVID-19, where patient samples have to be tested as quickly and as accurately as possible to curb the spread of the virus.
Apart from its sequencing technology*, MGI's fleet of automation systems and robotic ultrasound products are also making waves in the precision-medicine industry. Driven by the need for large-scale testing, MGI's laboratory automation system ensures that genome sequencing runs as seamlessly as possible to generate results rapidly.
When it comes to saving lives, time is often a critical factor. Patients staying far away from city centers where major healthcare institutions are typically located could benefit from MGI's robotic ultrasound devices that provide remote health screening. Apart from saving travel time and improving accessibility to diagnostic resources, MGI's ultrasonic screening devices also transform the telemedicine experience. While conventional telemedicine consultation methods are limited to audio and visual interactions, physicians using MGI's innovative device can also harness the properties of ultrasonic waves to examine patients even more accurately. With its latest ultrasound-based technology*, MGI plays a pivotal role in promoting cancer prevention and early treatment, which could vastly improve the prognosis of patients.
Commitment to innovation and collaboration
Equipped with a comprehensive suite of gene technologies and products, MGI is committed to advancing precision medicine on all fronts through innovation and collaboration. In an effort to bring a simplified and easy-to-operate sequencing workflow to market, MGI has recently partnered with Singapore-based Nalagenetics, a biotechnology company focusing on affordable personalized screening and intervention. Working together, both companies share the same goal of lowering the technical knowledge and financial requirements of local healthcare institutions to fast adopt cutting-edge technology.
Collaborating extensively with all stakeholders within the healthcare ecosystem, MGI continues to innovate at the forefront of gene sequencing to break down the technical barriers of previous technologies, while accelerating the development of precision medicine to benefit diverse members of our societies.
*Unless otherwise informed, StandardMPS and CoolMPS sequencing reagents, and sequencers for use with such reagents are not available in Germany, USA, Spain, UK, Hong Kong, Sweden, Belgium, Italy, Finland, Czech Republic, Switzerland, Portugal and Austria. HotMPS sequencing reagent and sequencers for use with such reagents are only available in selected countries.