Riga, Latvia, 28 August 2023 – MGI, a company committed to building core tools and technology to lead life science, is pleased to announce the launch of its new digital ecosystem dedicated to empowering customers and partners in the Europe-Africa region. The project consists of a new regional website, mgi-tech.eu, the "Genomics Unlocked" learning and webinar platform, genomicsunlocked.com, email marketing campaigns, as well as a private distributor portal for internal training.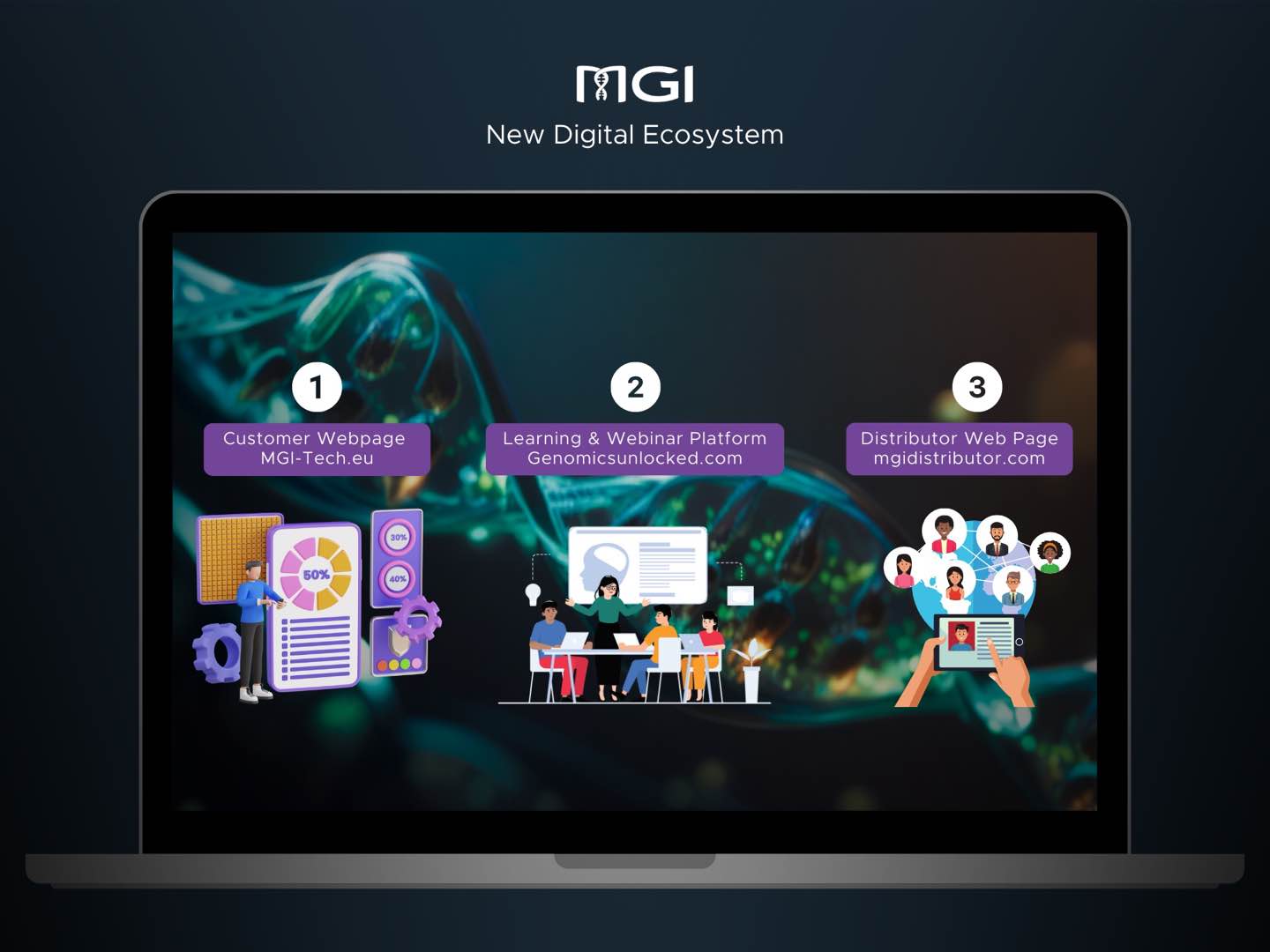 "We have always put our customers and partners first, and this new ecosystem is just one more way MGI is delivering greater value and experience by growing our online presence while facilitating engagement and exchanges within our virtual community," Dr. Yong Hou, General Manager of MGI Europe and Africa (EU&AF). "We look forward to sharing with our customers and partners region-specific product and service updates, knowledge and applications pertaining to our technology, and more to enrich their journey with MGI."
The regional site, which went live today, features information and latest updates about products available in EU&AF, as well as a scientific blog that acts as a resource for first-hand experience with MGI's technology and publications from MGI experts. In addition, a training hub for customers and students to learn more about high-throughput sequencing products and applications and an e-commerce system for distributors will be rolled out in Q4 2023 and 2024 respectively, making it easier for users to navigate through what MGI has to offer in the region and improving the overall user experience.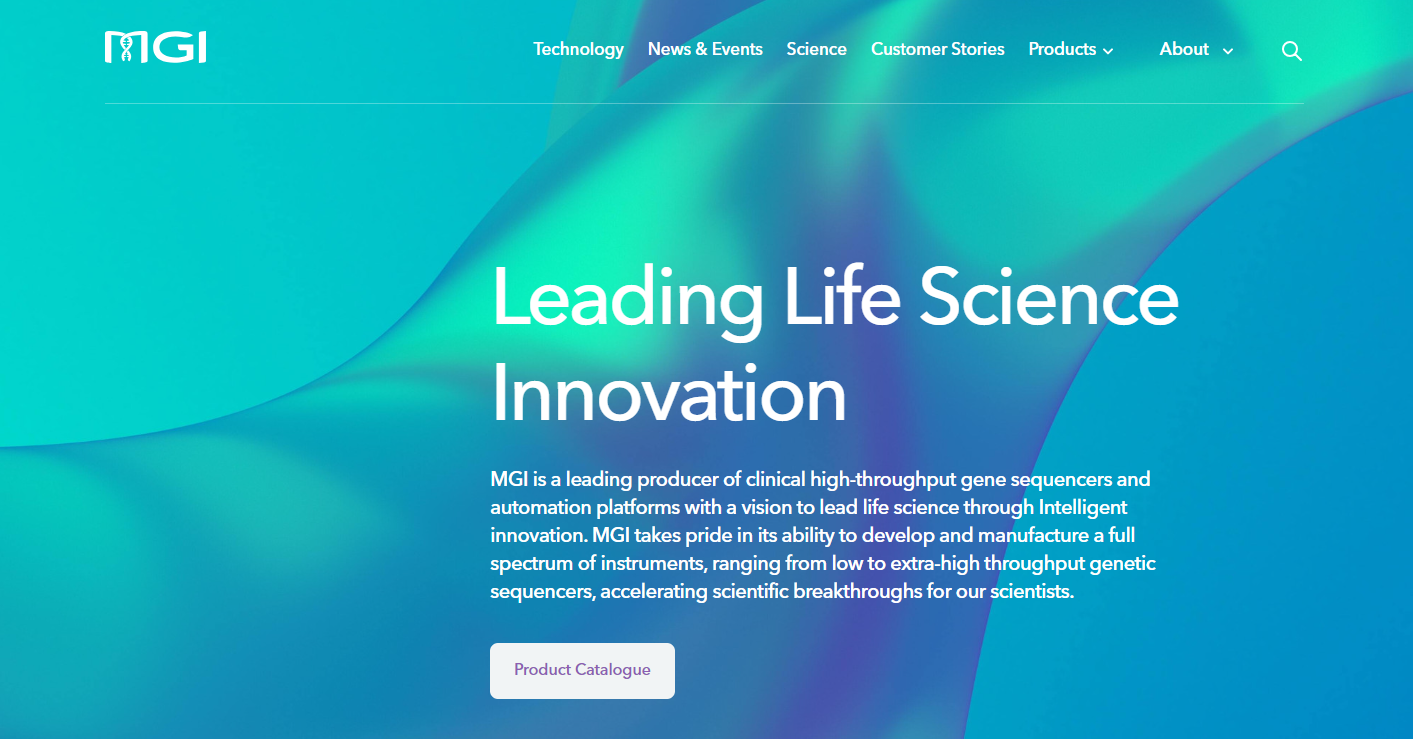 On the other hand, the "Genomics Unlocked" learning and webinar platform was launched earlier in June for customers, partners, and employees worldwide to access early webinar invites and on-demand content. Aimed at enabling the discovery of the power of genomics research and expert insights, the dynamic, user-friendly platform will offer at least 10 expert sessions for the rest of the year on a broad spectrum of topics revolving around genomics applications, ranging from agriculture to genetic disorders, oncology, pathogen, stereo-seq, population genomics, and the latest technological breakthroughs and instruments.
Other notable components of the regional digital ecosystem include quarterly email campaigns to share news, create greater brand awareness, and increase engagement with customers and partners. An internal portal for distributor training and communication will also be introduced this year, featuring video lectures, quizzes and tests to users to better understand MGI's state-of-the-art platforms and technologies.
Since the launch of its facilities in Riga, Latvia in November 2019, MGI has been expanding its business and operations in EU&AF, with a central office established in Wehrheim, Germany, the company's first overseas Customer Experience Center (CEC) in Riga and two other CECs in London, United Kingdom with Imperial College London and in Berlin, Germany with ALACRiS Theranostics GmbH (ALACRiS) respectively in 2022.
About MGI
MGI Tech Co., Ltd. (or its affiliates, "MGI"), headquartered in Shenzhen, is committed to building core tools and technology to lead life science through intelligent innovation. Based on its proprietary technology, MGI focuses on research & development, production, and sales of sequencing instruments*, reagents*, and related products to support life science research, agriculture, precision medicine and healthcare. As of June 30, 2023, MGI has more than 2,800 employees, and 35.2% of whom are R&D personnel. Founded in 2016, MGI operates in more than 90 countries and regions, serving more than 2,400 customers. For more information, please visit the MGI website or connect on Twitter, LinkedIn or YouTube.
*Products are provided for Research Use Only. Not for use in diagnostic procedures (except as specifically noted)