For the healthcare industry, Latin America is a focus. As demand for NGS testing in cancer diagnosis and genetic screening is set to rise, businesses in the region are now prioritizing supporting laboratories to improve their NGS-testing capabilities. And laboratories are likely to focus on affordable solutions and improving sample-processing speeds.
As MGI builds its global strategic layout, it has expanded its DNA sequencing and laboratory automation products available in Latin America, collaborating with various local top distributors and labs. In witnessing the growth of the LATAM market, we want to hear more voices from the LATAM community. Therefore, we have interviewed a few employees from MGI LATAM team. Today, we are about to share the story of Fernando Banos, who is the Field Service Engineer responsible for the after-sales technical services in MGI LATAM. As a senior engineer, he has accumulated rich experience in dealing with biological instruments. In this interview, he will mainly talk about his working experience at MGI and insights about the NGS technology in LATAM.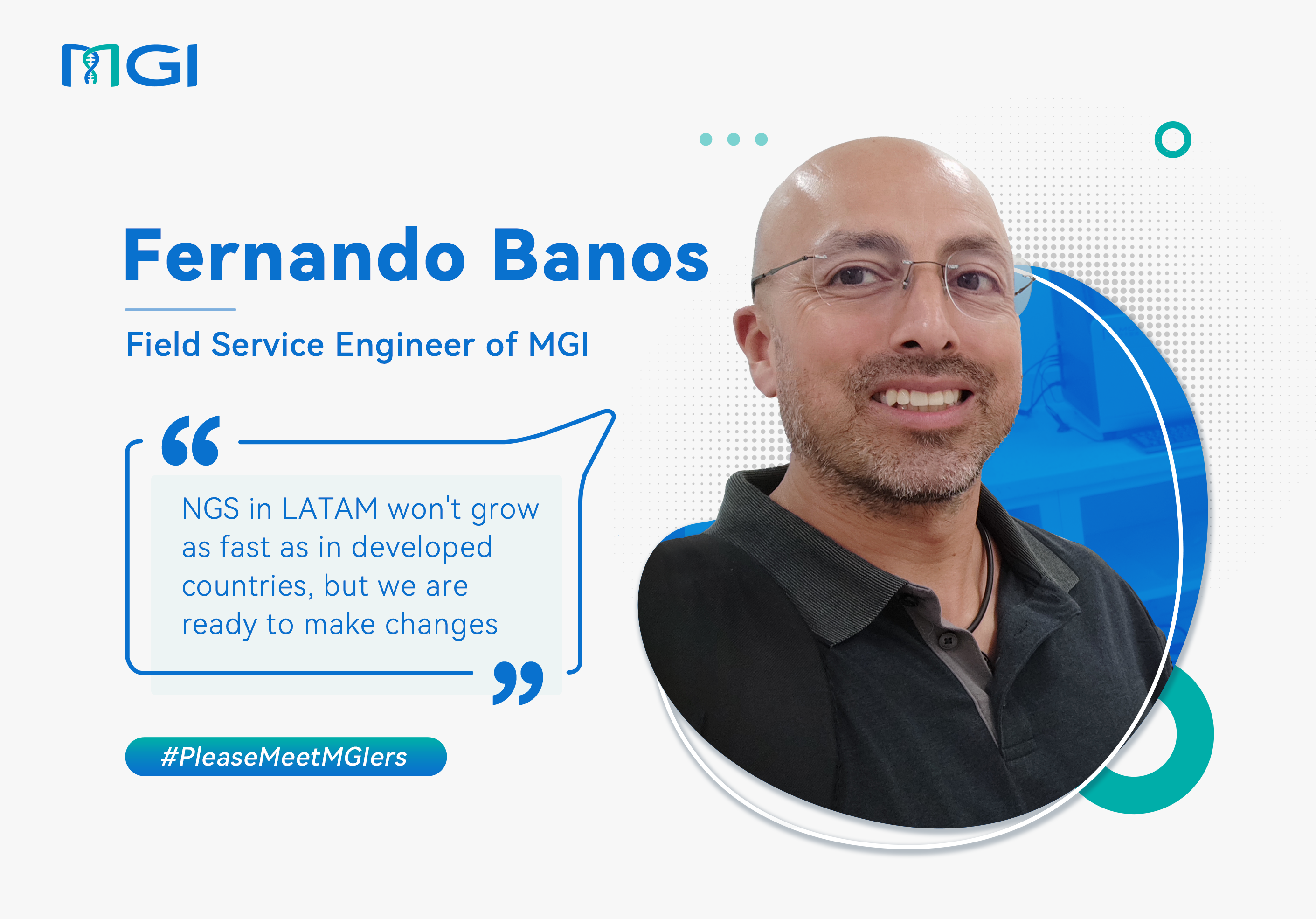 Can you tell us more about yourself and your work at MGI?
I am an Electronic Engineer who has been working with Molecular Biology instruments since 1997. I used to be a Field Service Engineer, Supervisor and Manager of the Service Department. But what I love the most, is working with the instruments. They only have two statuses, Working or Not Working, and I love to be the one that makes instruments always back to Working.
My work at MGI is as FSE. My goal is to make our Applications and Sales Departments not worry about the instruments that have been sold. I always like to get the final answer for the problems and get the solution for the customer. Customer satisfaction is our main goal.
As a senior engineer in biotech industry for many years, what first motivated you to enter the field?
To enter this field was a casualty, not a decision. But I kept working in the same industry for many years and was motivated by my day-to-day challenge to fix instruments and make customers happy. I love to be recognized as a very professional engineer. And I think this also made this industry my lifelong career pursuit. Fortunately, I am recognized by many customers in the Sequencing industry as an excellent engineer.
Can you describe what a typical day or daily routine would be like when you at work? Or can you help us to understand a bit more about what's the major responsibility of FES and why do you think it's important?
I always have communication with our distributors in LATAM and they always come to me with questions or problems that need my experience and knowledge to solve them. One of the things I like the most is to share and teach them how to work with the instruments. If they know more about the instruments, they will be able to solve most of the problems by themselves.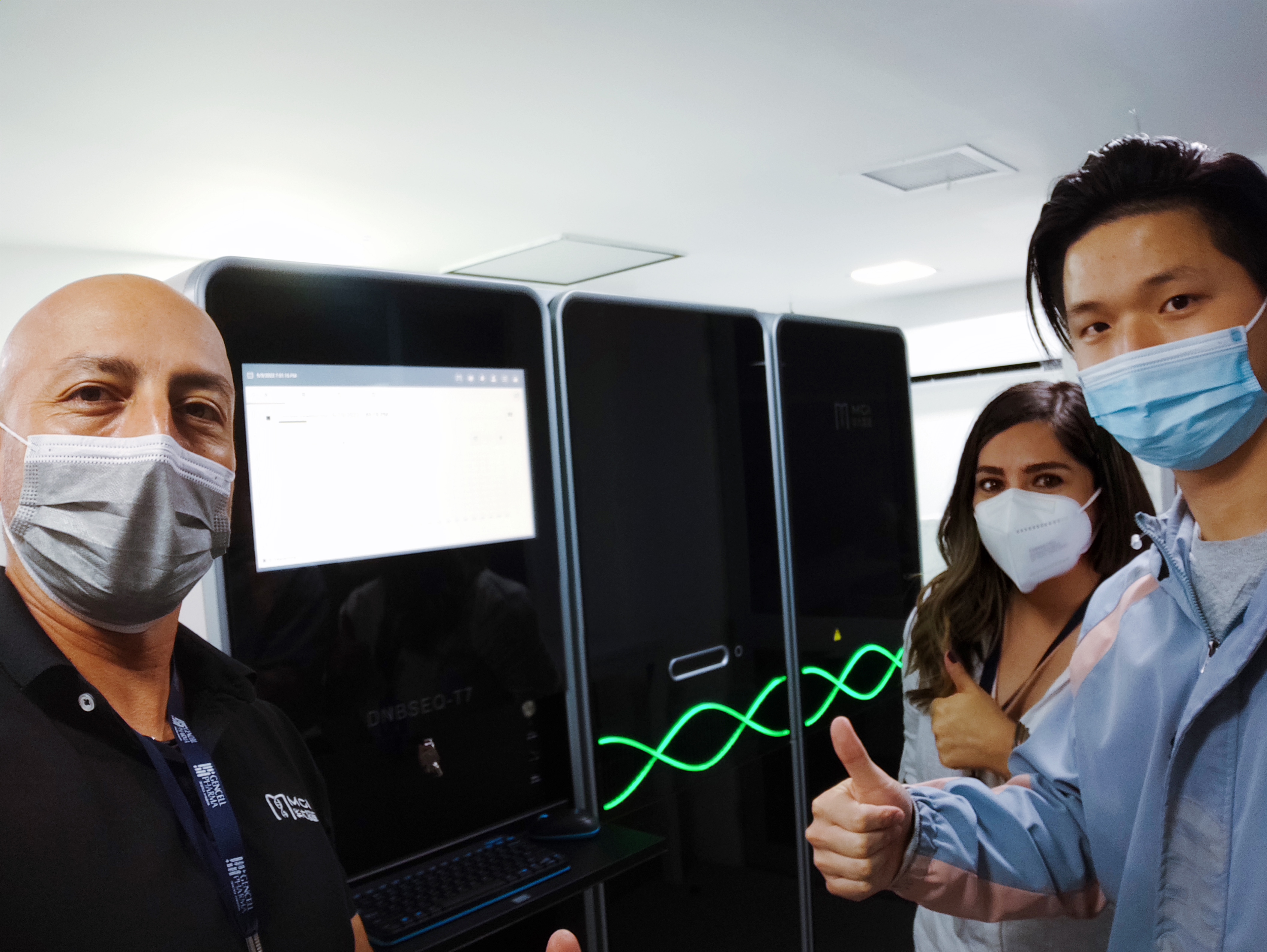 You used to work in other biotech companies, why did you choose to join MGI? What appealed to you?
MGI looked for me, I was lucky. But once I started working, I love the challenge of understanding and working with Chinese instruments that have the top new technology and are always looking to satisfy customer needs. And the main thing that I appreciate is our team spirit. Our team trusts my experience and is confident that I will always try to make things work ASAP. Our team lets me work and make decisions on my own, as they know that I will always be looking for customer satisfaction and company recognition.
What fascinates you most about your current job?
Find the solution for the instrument failures. Get to know new instruments and share that knowledge with the Distributor's FSEs and also with my co-workers. I love to be "the one" that solved the problem.
What do you think makes a great engineer?
A great engineer is the one who understands the customer's needs and always tries to help them to be confident with the instrument. Customer happiness equals Company happiness.
You have been engaged in promoting the NGS technologies to Mexico and the whole LATAM community. What do you consider to be your proudest moment?
I am proud to be recognized as a very good engineer. The one you can trust. I have already known most of MGI's customers in LATAM. I feel great when the sales team or the FAS team heard about me from the customers even before they bought MGI's instrument. When customers know I work for this company, they feel more comfortable. And I have received plenty of positive service responses.
Compared with NGS technologies in developed countries, how do you feel about that in LATAM?
I feel NGS is not so easy to sell in LATAM countries. Investments in the research industry are hard to get, and sometimes they can buy instruments but they can not keep them working as they don't receive support for continued research. And the IVD is just starting to grow. Finally, people are looking into NGS as an affordable study as the price has been decreasing through the years. There are still some countries where they can not afford this type of studies. The ones that can afford this type of studies, they just buy from another country instead of looking for it locally.
What do you think of MGI's technologies in LATAM?
I think MGI has a big challenge but also has the willingness to be recognized in all countries as a top mind on NGS technology. MGI has the investment support, great instruments, and great R&D people that can support customers' needs. One thing I love about this company is that they are always open to making changes if that will make our company grow. However, we need to be patient as this won't be as fast as in developed countries.
What would you do to relieve stress?
I love to ride my motorcycle!