Cheonan, South Korea, 14 September 2023 – MGI, a company committed to building core tools and technology to lead life science, today announced MOU with Bio-Medical Science Co., Ltd. ("BMS") to expand genomics solutions in South Korea by leveraging MGI's cutting-edge technology. The MOU is expected to reach collaborations in localizing MGI's manufacturing capability in selected genetic sequencers and reagents in South Korea via BMS, which will provide the market with state-of-the-art products that have been adapted to local needs, thereby helping advance genomic research and clinical diagnostics.
"This MOU marks a key milestone for the development of genomics in South Korea as we introduce localized, high-quality and cost-effective solutions powered by our proprietary DNBSEQ™ technology." said Roy Tan, General Manager of MGI Asia Pacific. "By joining forces with our partner BMS, MGI aims to facilitate more widespread adoption of genomics, multi-omics, metagenomics and related business locally in South Korea."
Under the MOU, BMS and MGI will work to reach collaborations relating to the licensing, supply, manufacturing and distribution of selected genetic sequencers and reagents in South Korea. Leveraging BMS' strong local network for sales and distribution and MGI's innovative technology, South Korea is set to further tap into the potential of larger scale genomics, clinical studies and even microbiome.
"Amidst a rapidly growing high-throughput sequencing market in South Korea, we are noticing a mismatch between demand and supply and hope to eliminate access barriers by bringing products and solutions that are proven efficient, convenient and suited for local needs," said Kangsan D. Kim, Director of Marketing & Communications at BMS. "We are excited to partner with MGI to speed up the localization of their cutting-edge genomics products, especially sequencers such as DNBSEQ-G99."
In fact, the relationship between MGI and BMS can be traced back to 2019, when BMS became the first company in Asia Pacific to join MGI's Global Sequencer User Program (SUP) to promote the development of genetic technologies and applications through customized products and services. Earlier this year, the two companies also partnered to establish a joint Customer Experience Center (CEC) in South Korea, aiming to provide local customers with first-hand access to MGI's newer technologies and products.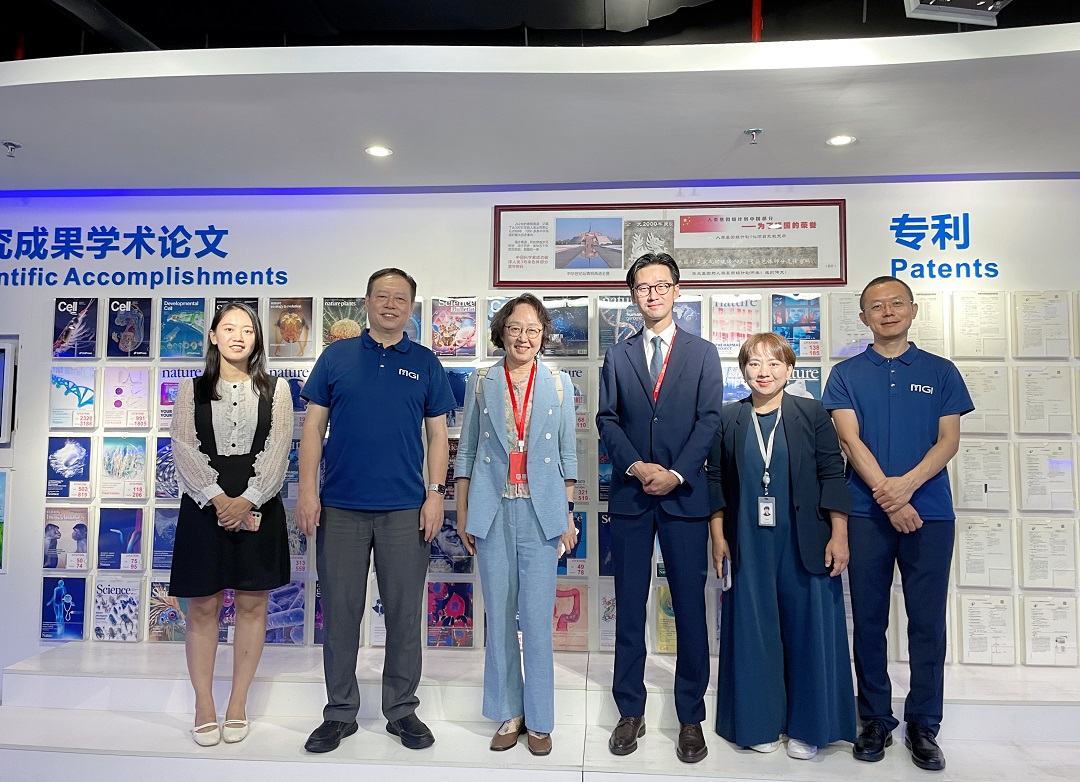 About MGI
MGI Tech Co., Ltd. (or its affiliates, "MGI"), headquartered in Shenzhen, is committed to building core tools and technology to lead life science through intelligent innovation. Based on its proprietary technology, MGI focuses on research & development, production, and sales of sequencing instruments*, reagents*, and related products to support life science research, agriculture, precision medicine and healthcare. As of June 30, 2023, MGI has more than 2,800 employees, and 35.2% of whom are R&D personnel. Founded in 2016, MGI operates in more than 90 countries and regions, serving more than 2,400 customers. For more information, please visit the MGI website or connect on Twitter, LinkedIn or YouTube.
About BMS
Bio-Medical Science Co. Ltd., commonly referred to as BMS, holds a prominent position in the Korean life science distribution sector. Established in 1988, its headquarter is strategically based in Gangnam, Seoul, with a network of branches and a dedicated logistics distribution center spanning the nation. Its esteemed clientele encompasses major academic and governmental institutions, along with renowned research and diagnostics centers.
*Products are provided for Research Use Only. Not for use in diagnostic procedures (except as specifically noted)