MGI DNBSEQ™ Sequencing Technology
Release date:2019-10-12
Writer:MGI
Views:6464
Share
The webinar discusses:
- A introduction to MGI Tech Co.,LTD (00:00)
- MGI single stranded circular library (05:24)
- The generation and loading of DNA nanoball (07:37)
- Combinatorial probe anchor synthesis (18:01)
- The basic data analysis workflow (23:23)
MGI's DNBSEQ™ Sequencing Technology includes the single strand circular library construction, DNB generation and loading method, cPAS (combinatorial Probe Anchor Synthesis) sequencing technology.
Compared to other existing sequencing platforms, DNBSEQ™ sequencing technology combines the advantages of low amplification error rates from DNBs, high density patterned array and cPAS sequencing technology. These advantages dramatically improve sequencing accuracy and have much lower duplication rates and reduced index hopping.
Any questions about the webinar or technical issues, pls send email to : MGI_info@genomics.cn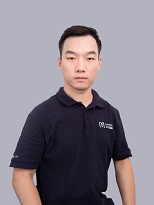 Yang Chizheng
MGI Senior Field Application Scientist
If you have any questions, you can send an email to:
MGI_marketing@mgi-tech.com