The world's first remote robotic ultrasound system, MGIUS-R3, received Class III medical device qualification by the China National Medical Product Administration (NMPA) on May 13, 2020, allowing it to enter the Chinese market and provide state-of-art long-distance ultrasound diagnostic services.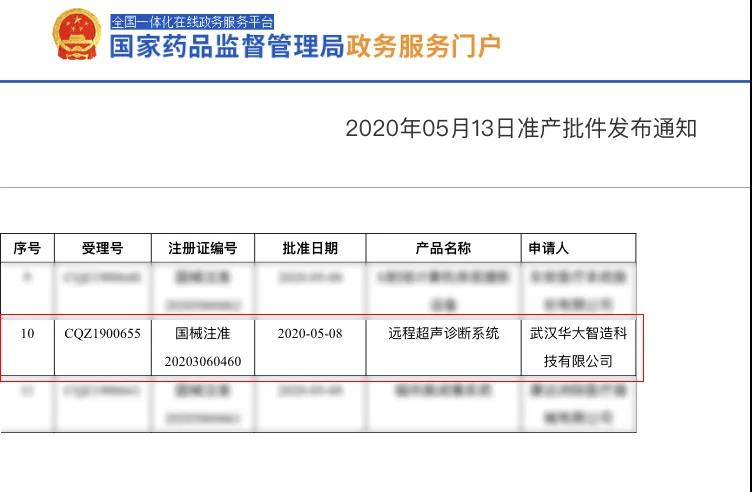 Class III medical device qualification by the China National Medical Product Administration (NMPA)
MGIUS-R3 was also certified through the EC Full Quality Assurance System in March, which means the product has been approved to enter the EU market.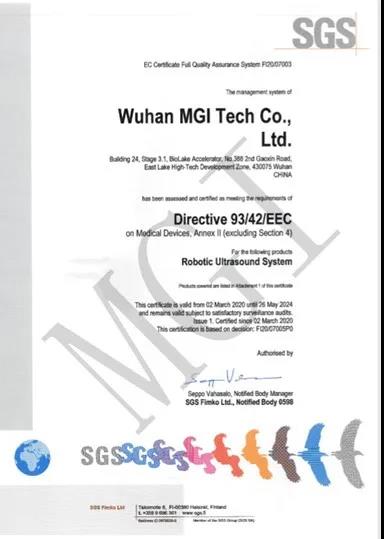 EU CE certification
MGI's remote ultrasound robot is the world's first ultrasonic device that can achieve "remote real-time diagnosis" without the need for a physician to be at the same location as the patient. The product combines robotic technology, remote real-time control system and high-resolution ultrasound imaging to overcome the distance limitations of traditional ultrasound diagnostic methods.
MGIUS-R3 can equip multiple sensitive ultrasound probes on its robotic arm, which can be operated by a doctor through a control system up to 1,000 kilometers away. Its humanized design can enable both doctor and patient to achieve real-time communication through the interactive screen, and its flexible manipulator system can simulate manual operation throughout the process to perfectly reproduce expert techniques. The patients can maintain communications with doctors on screen throughout the diagnosis.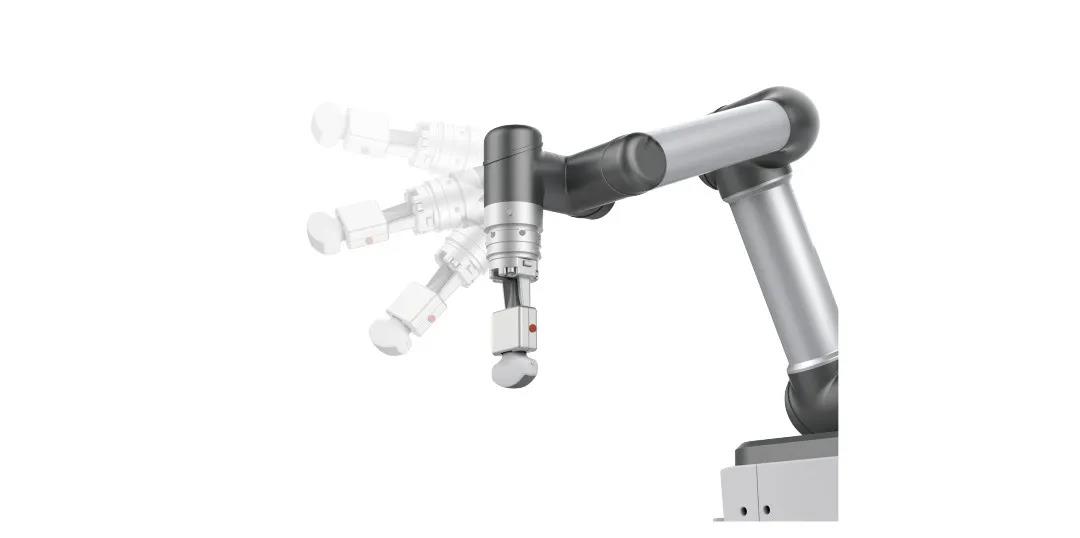 Perfectly reproduce expert techniques
During the COVID-19 epidemic, MGIUS-R3 was delivered to front line hospitals 2,000 kilometers away, helping doctors to conduct remote diagnosis, effectively reduce the risk of transmission of COVID-19 to medical personnel and save the lives of patients. Since February 16, for example, MGIUS-R3 has supported Wuhan's mobile hospitals -- Leishenshan Hospital (the hospital for critical patients infected by COVID-19) and Zhongnan Hospital of Wuhan University. The hospitals on the front line were able to complete diagnoses with the help of remote experts in hospitals thousands of miles away.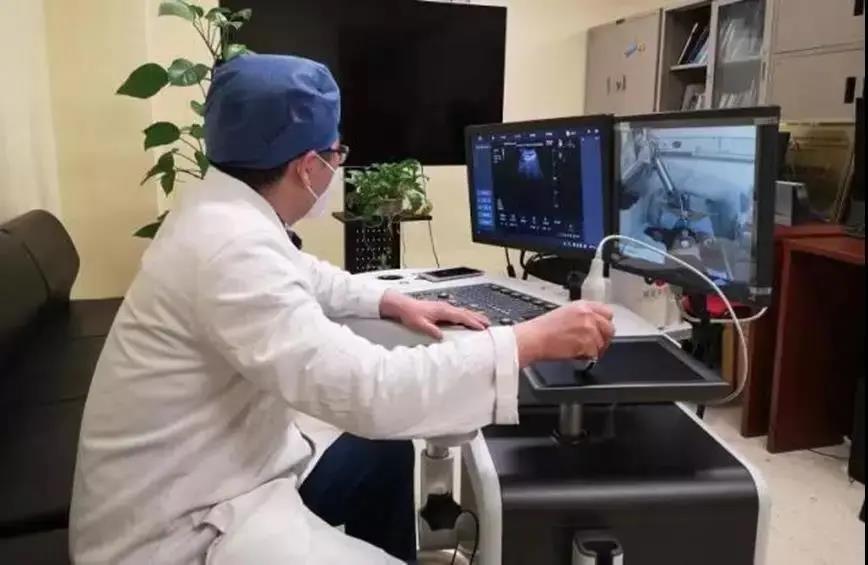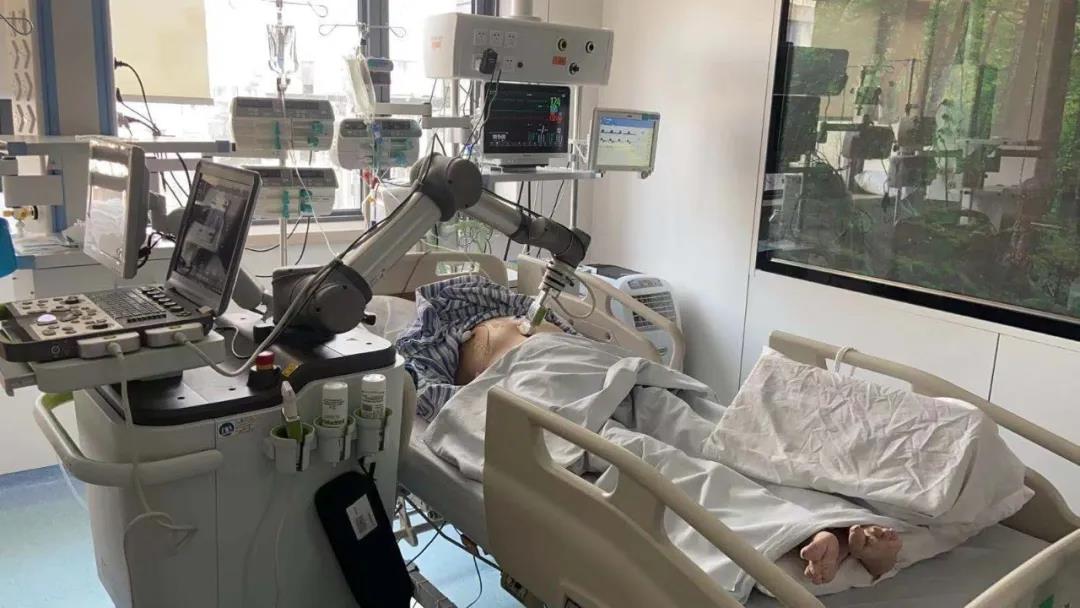 The patients and doctors can maintain communications on screen throughout the diagnosis.
MGIUS-R3 helps to solve the shortage of medical resources. The use of the remote ultrasound system not only helps distribute high-quality medical resources to aid resource-constrained areas, but it also reduces the risk of cross-infection of medical staff and eases the burden of diagnosis and treatment of COVID-19 patients.
At present, MGI has applied for more than 30 patents and obtained 18 authorizations, including 2 invention patents, for its remote robotic ultrasound system. MGIUS-R3 utilizes the world's leading innovative technology to frame the future of remote medical diagnosis.
The NMPA qualification and European CE certification will further improve MGI's product portfolio and provide more high-quality services to patients, especially for those areas with scarce medical resources.