On the night of May 1, 2020, there was heavy rain and hail all the way from Harbin to Suifenhe, a journey of nearly 500 kilometers that takes six hours by car.
Cheng Jun is an after-sales service engineer of MGI who received an installation assignment at Suifenhe People's Hospital. The device arrived in Harbin at about 6 p.m. on May 1. Not wanting to waste any time, Cheng Jun and the truck driver decided to drive to Suifenhe overnight in order to complete the installation task, critical for epidemic response work.
Facing heavy rain and hail the whole way, at about 11 PM, the tires suddenly skidded and the truck rolled over. "It happened so suddenly, my head went blank," Cheng said. "At that moment, I felt like seeing the snow screen on the TV." After they came to a stop, he called the hospital and authorities.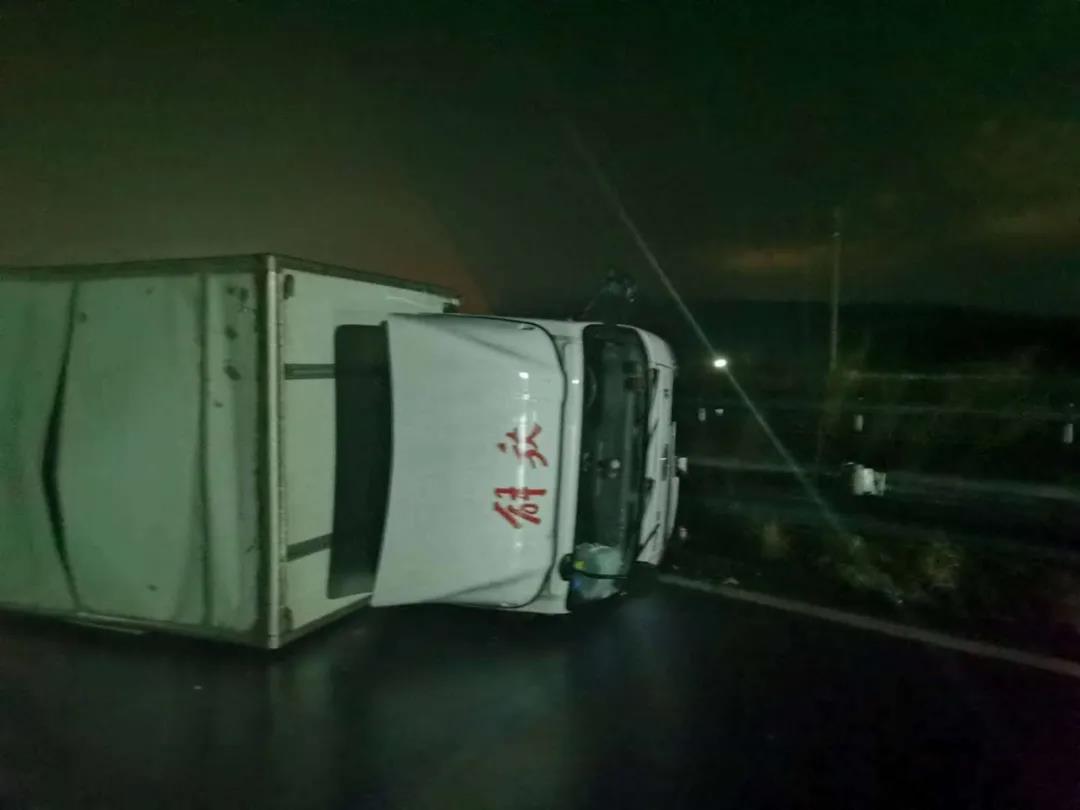 The overturned truck
At everyone's "urging," he snapped a picture of his face, which was covered in blood. His forehead had hit the car's windshield, and the glass pieces caused a lot of bleeding. "Everyone was probably scared by the blood and felt it was very serious," he said. "But for myself, I felt OK and pulled the mask over my forehead to stop the bleeding temporarily. The leaders of Suifenhe People's Hospital immediately came to take me to the hospital."
After being treated at the hospital, he went to the hotel for a rest. The machine was successfully transported to the hospital in the morning. By 9:00 a.m. he was back at the hospital for preliminary testing and debugging of the equipment. At 9:00 p.m., all the work was complete.
"After that, I needed to do data testing. At 1:00 a.m., I completed all data testing, and our equipment could finally be put to use to support the epidemic response."
Wang Jian, director of the State Medical Administration Center, who witnessed all this on the front line, specially commended this "hard core" engineer: "We should commend employees like Cheng Jun, who would risk their life for MGI's reputation and people's health. All of our medical staff on the scene were also greatly encouraged by this selfless spirit. Fortunately, he is fine!"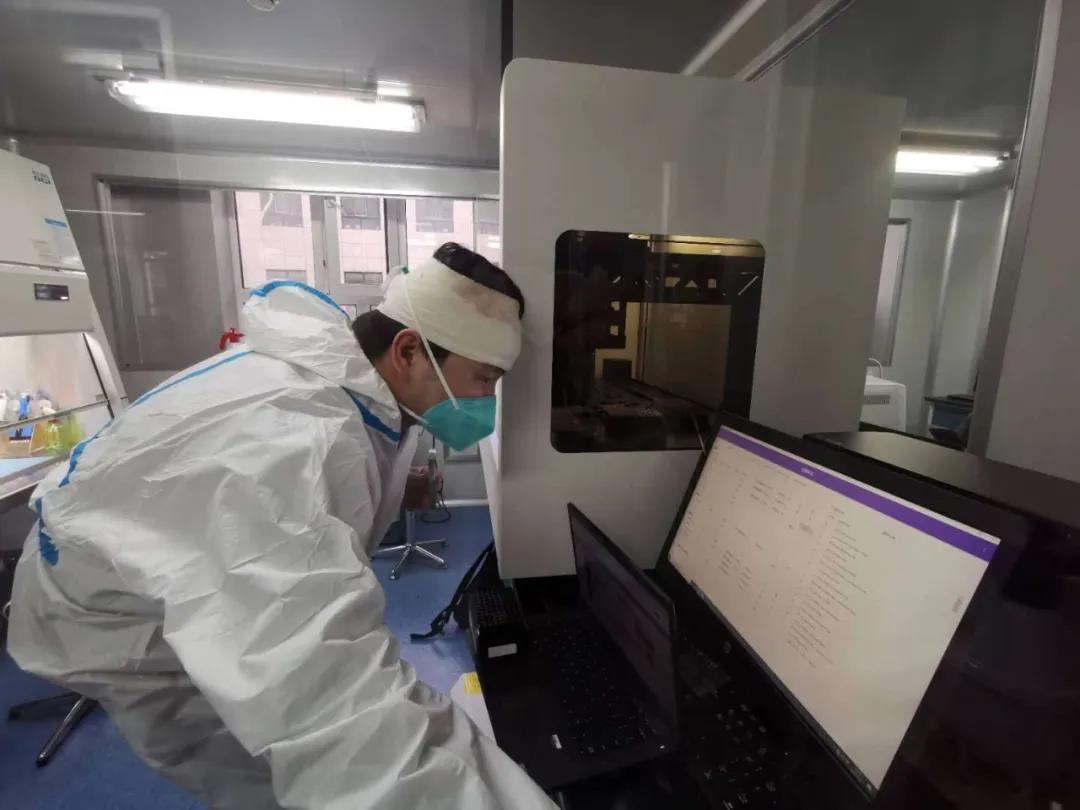 Chen Jun was focusing on commissioning MGISP-960 equipment

"I was busy debugging the equipment at that time. I knew that many people were concerned about me and some leaders also came to check on me, but I was too focused on the equipment to even notice all this," Cheng Jun said.
After the assignment in Suifenhe, Cheng Jun immediately went overseas to support the global pandemic. "My family did not know about my injury, but they knew that I was going overseas to help. I think the company has made great preparations to ensure our safety. I hope my family won't worry about me."
Having been overseas for half a month, he and his teammates together completed the installation, training and trial operation of the high-throughput automated virus nucleic acid extraction equipment of MGI, and solved any problems that arose along the way.