The Department of Pathology at Tan Tock Seng Hospital (TTSH) has installed a MGI automated Massively Parallel Sequencing (MPS) workflow which includes the MGI SP-100 automated library preparation system, the MGI DNBSEQ-G50RS* MPS system and MegaBOLT bioinformatics analysis accelerator.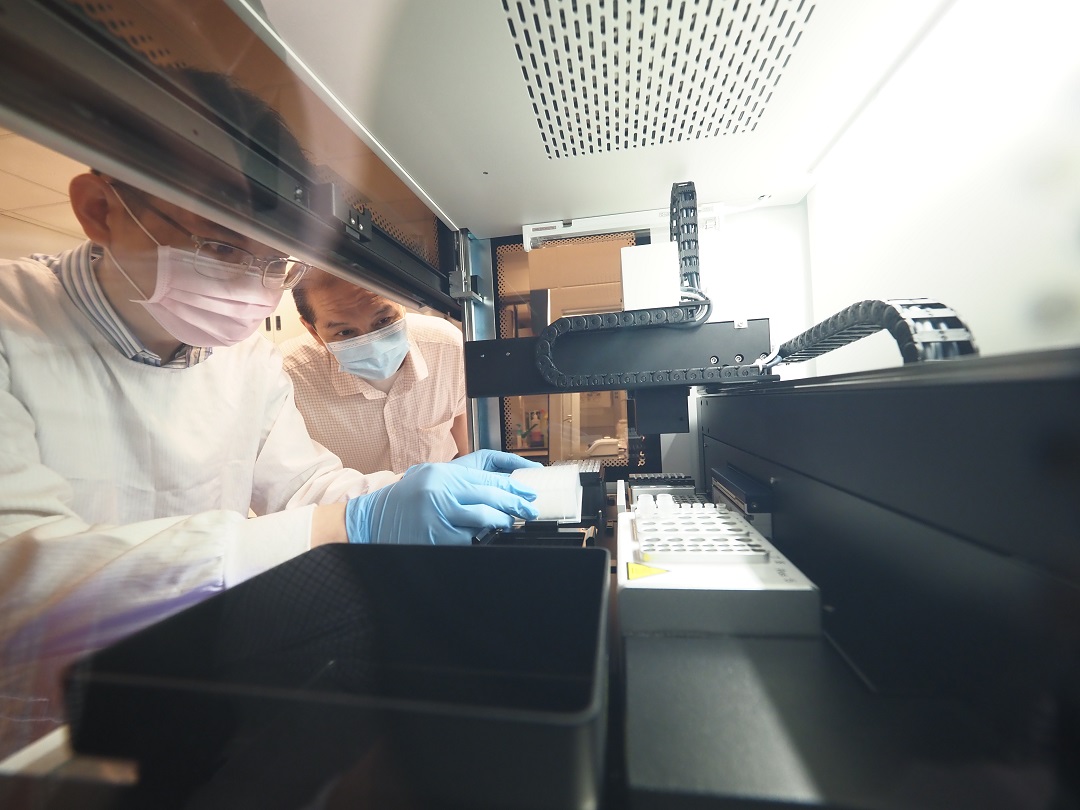 The sequencing platform uses MGI's unique DNA Nanoball (DNB) technology coupled with cPAS sequencing to provide better sensitivity and accuracy, reduced duplicates and low PCR bias.
TTSH Department of Pathology is currently validating the analytical performance of the workflow. The implementation of this workflow empowers the Department's progress in the fields of Precision Oncology and Molecular Pathology.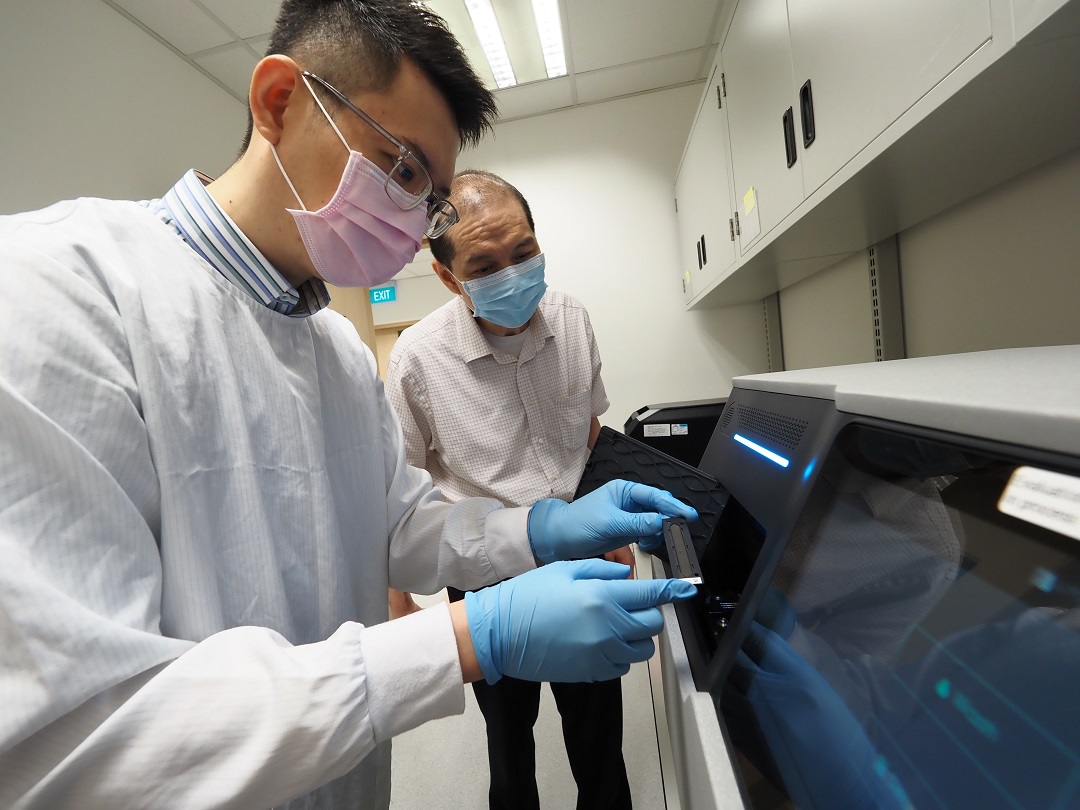 Picture Shot of Dr Chuah, Dr Ryan in the Pathology Lab
*All Sequencers and Sequencing Reagents are not available in Germany, the US and Spain.