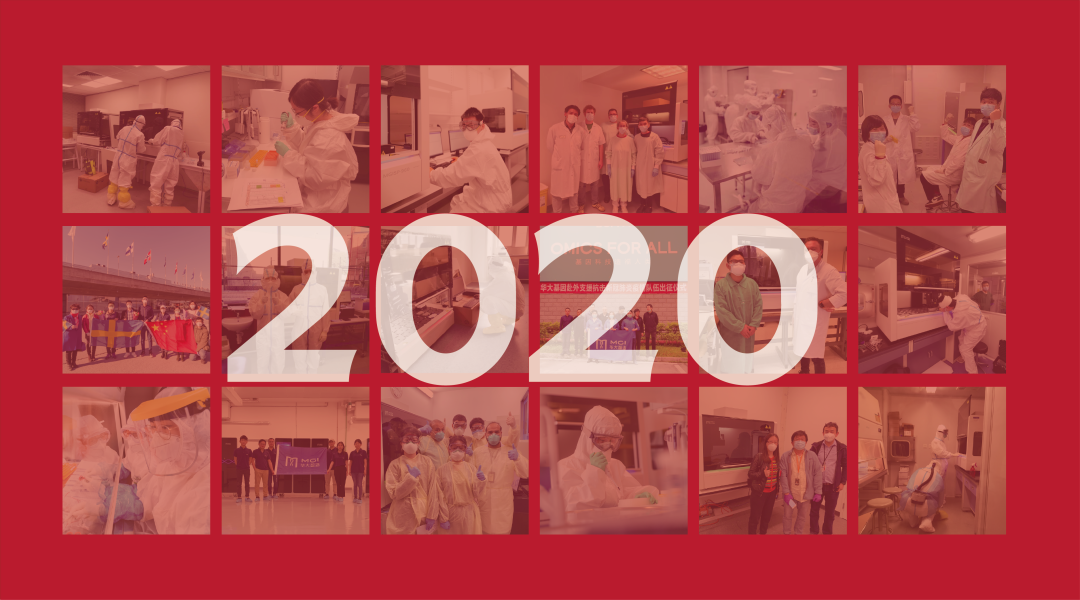 Some people say that 2020 is a year that everything came to a halt
Some people also say that 2020 is a year of arduous effort and continuous progress regardless of everything
How have YOU been this year?
If you are anything like us, we've seen and experienced the extraordinary, the never-give-in, and the unwavering courage and perseverance.,
We never stopped moving forward no matter what challenge came near
Because we have so many dreams to realise!
Perhaps breakthrough in one area might have been taken for granted
It, however, requires greater courage to break through in every area
We hope that
We will continue to work together to change what we can with no fear
And the world will be a better place because of us in the new year!
Together, We Fight the Pandemic
At the beginning of the outbreak, when faced with an unknown virus, we were as scared as you were...
At this critical moment, however, we were given the opportunity to review the past and think about the future...
We can't help but reflect...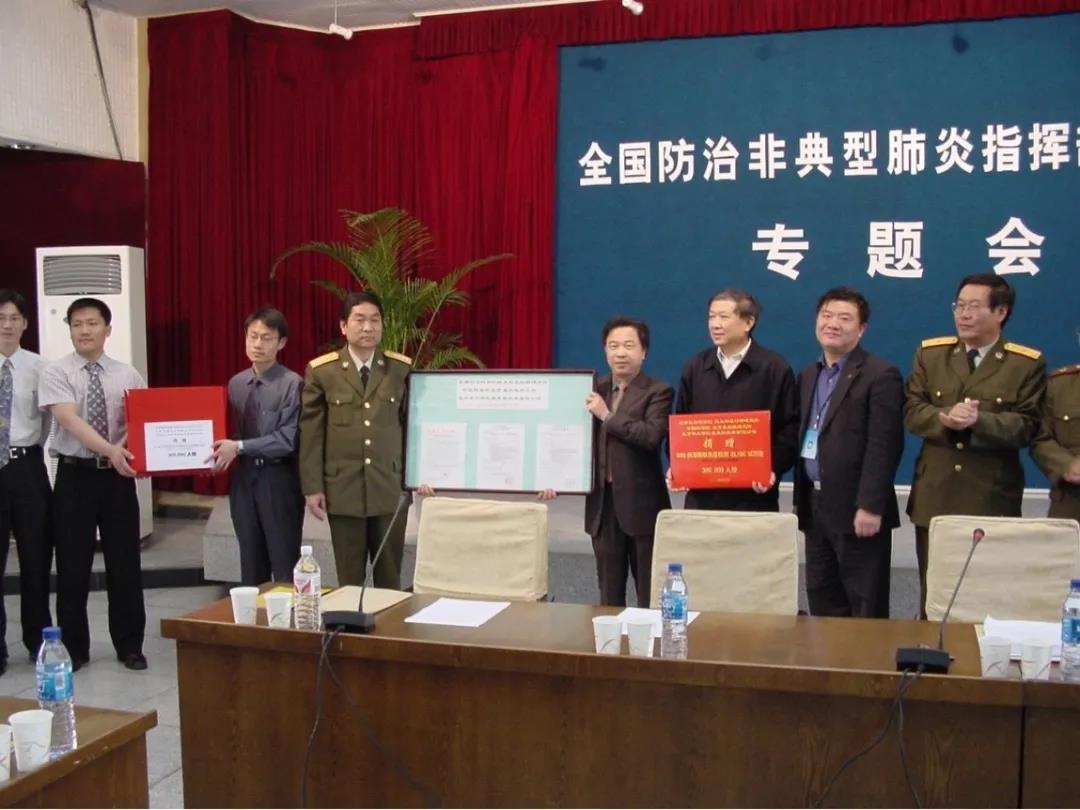 During the 2003 SARS outbreak, we completed the sequencing of China's first SARS virus genome in cooperation with collaborators, and donated 300,000 kits.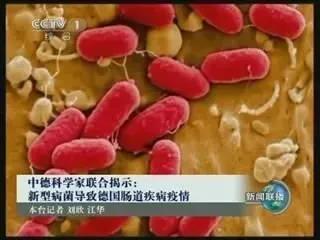 In 2011, we were the first company to complete the whole genome sequencing of the pathogen Enterohaemorrhagic Escherichia Coli (EHEC) when the epidemic broke out in Germany.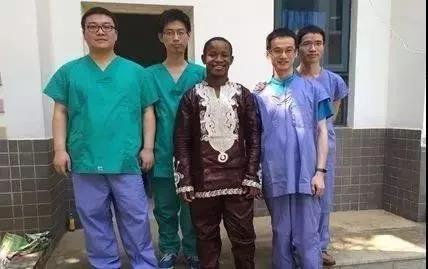 In 2014in response to the Ebola outbreak in West Africa, we participated in the ChinaCDC's (Center for Disease Control) aid program to Africa and completed the sequencing of hundreds of virus genomes. Four young BGIers volunteered to Freetown, the then most severely affected area in Africa.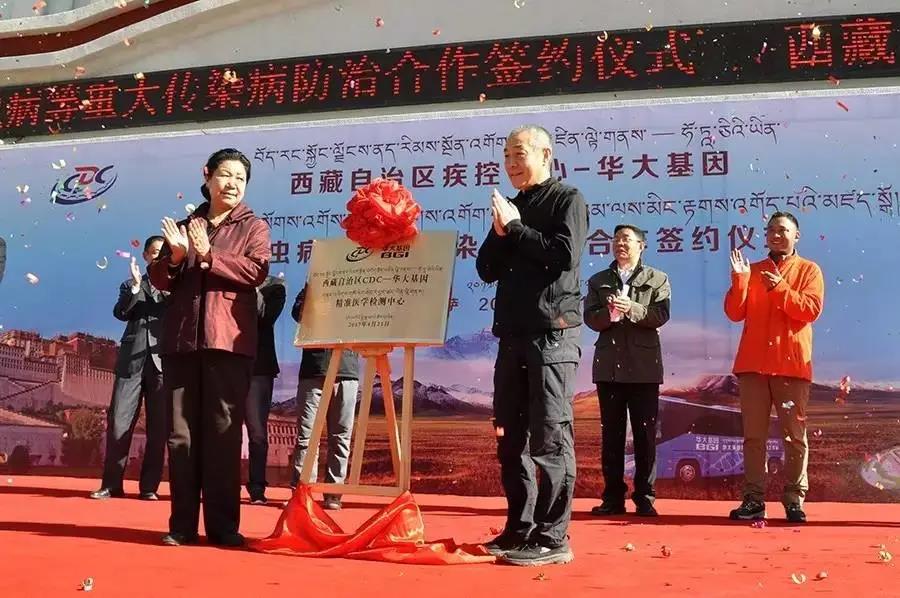 In 2017, we cooperated with the Center for Disease Control and Prevention of the Tibet to contribute to the local disease control program including hydatidosis..
We accumulated extensive frontline experience in infectious diseases.
Adhering to MGI's scientific scrutiny and innovation, we remain strong and confident in front of the virus
The more we fought, the more brave we've become.
Eventually, our endeavors brought about a breakthrough...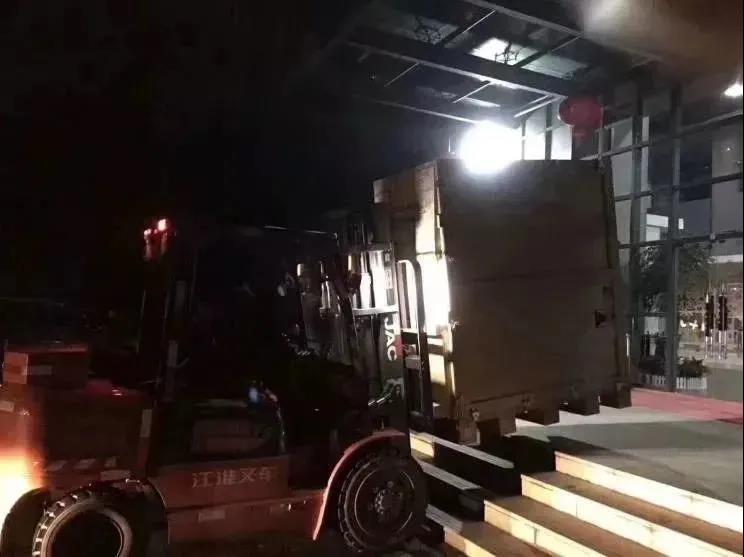 At the beginning of the epidemic, we urgently delivered two DNBSEQ-T7 ultra-high-throughput sequencers to Wuhan to fully support the fight against the epidemic.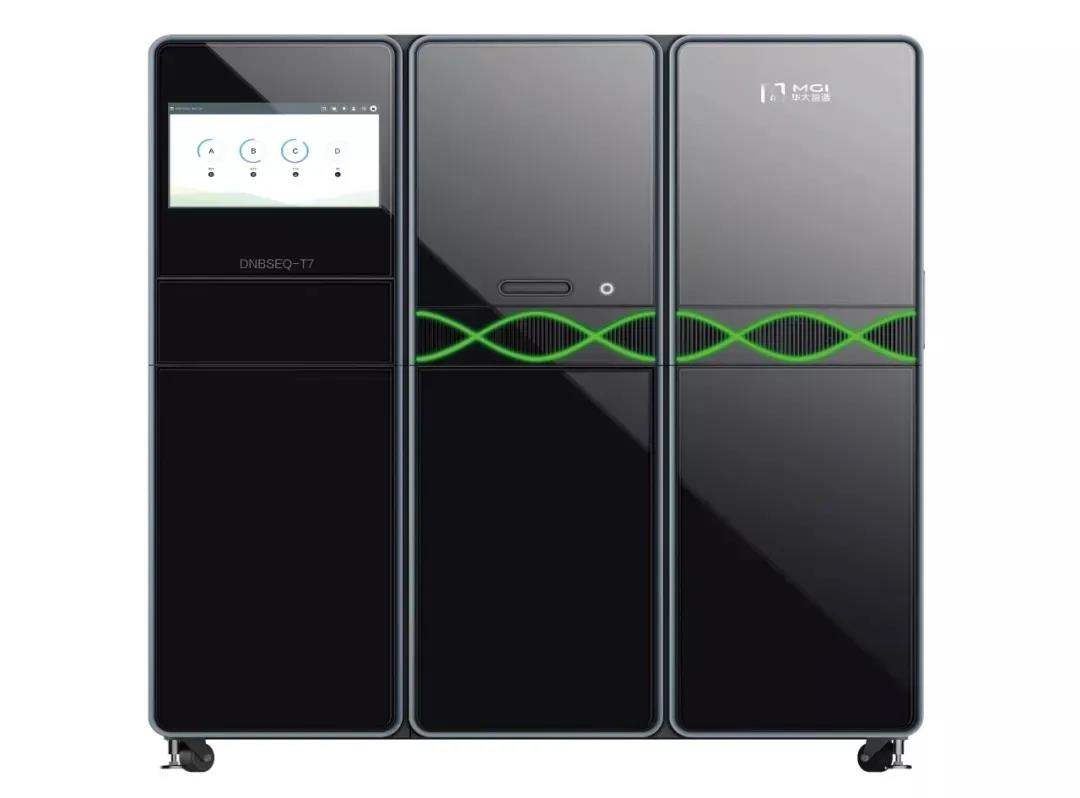 Based on the efficient and accurate sequencing capabilities of DNBSEQ-T7 and MGISEQ-2000, we were the first to obtain the whole genome sequence of the virus, which made it possible to develop high sensitivity and specificity RT-PCR kit.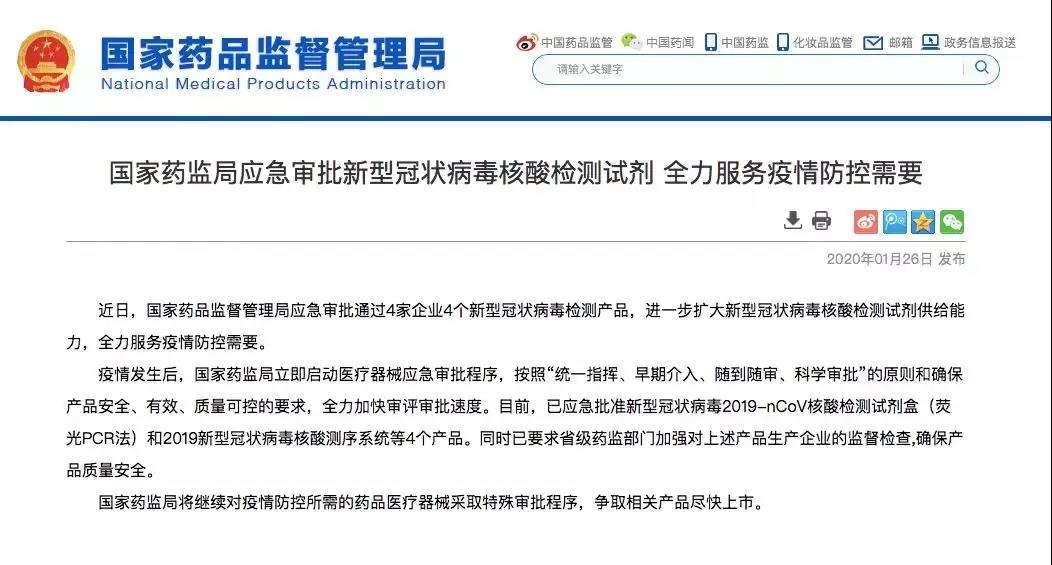 On January 26th, DNBSEQ-T7 received the emergency approval by the National Class III Medical Device license, among the first fewapproved clinical products to be used in the COVID-19 pandemic management.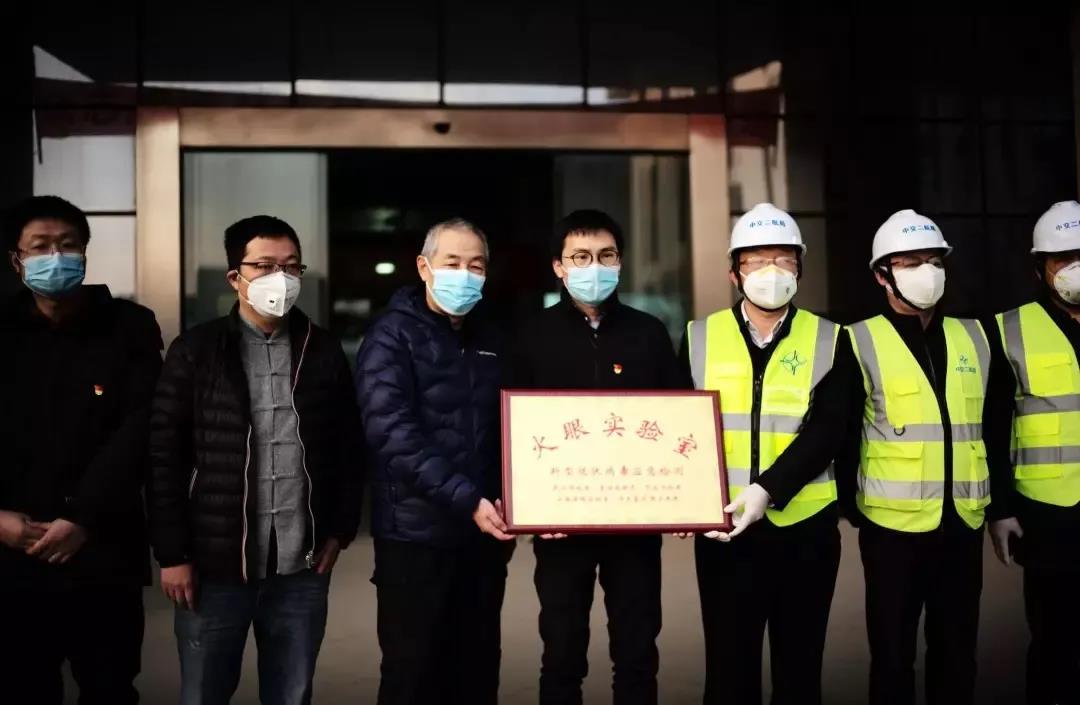 On February 5, BGI built a laboratory capable of 10,000 tests per day in only 10 days. This is theWuhan "Huo-Yan" laboratory, the first Huo-Yan Laboratory.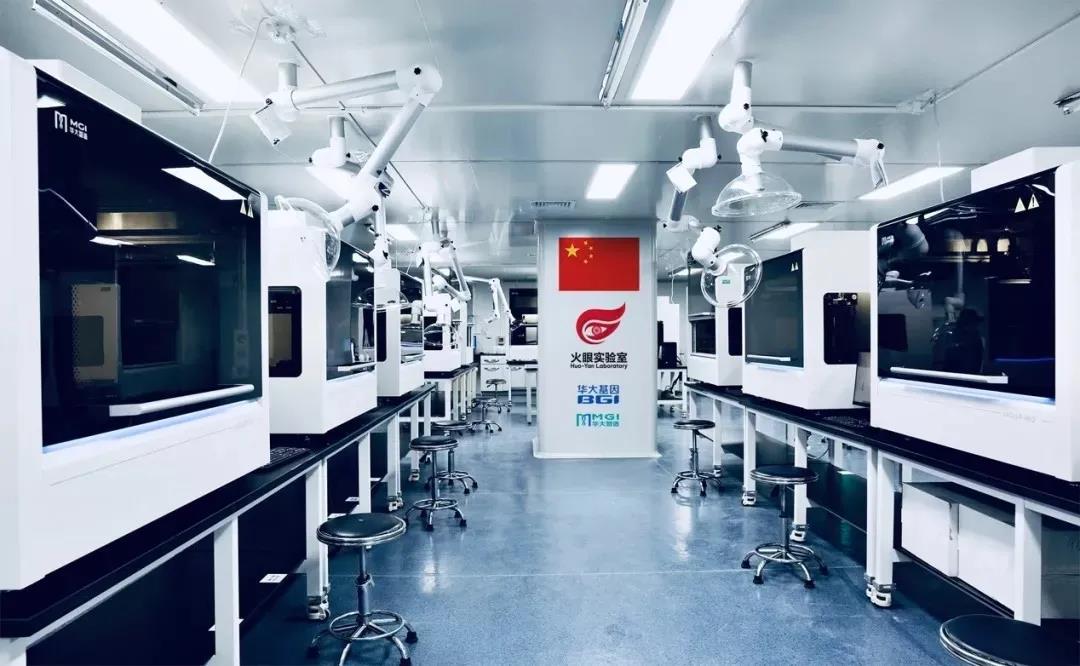 In the meantime, more than ten MGISP-960 high-throughput automatic PCR extraction units were delivered to Wuhan within just 6 hours. It enabled the Laboratory to process20,000 samples, and accumulatively completed testing hundreds of thousands of samples in Wuhan.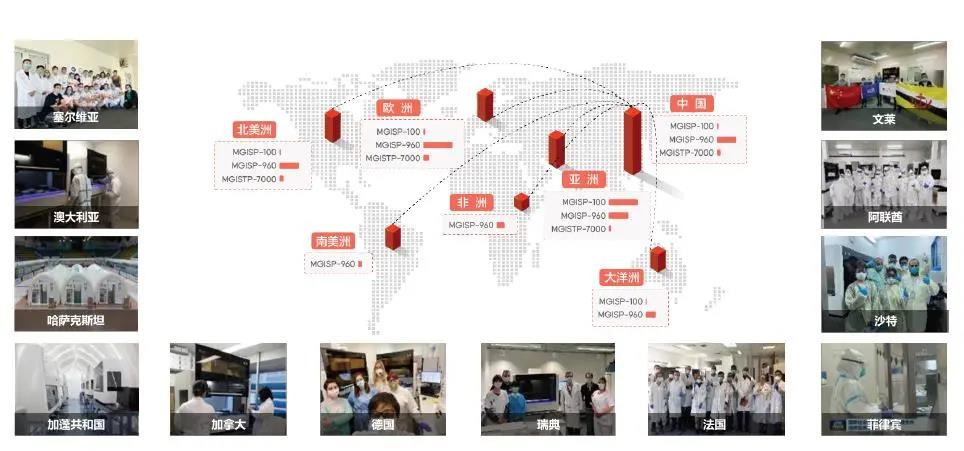 As the coronavirus spreads across the world, the "Huo-Yan" laboratory equipped with MGI's automatic PCR extraction system is being deployed internationally, contributing to the global fight against the COVID-19 pandemic. The MGISP-960 developed by MGI has also become a powerful "weapon" to fight the pandemic around the world by increasing the PCR testing capacity significantly.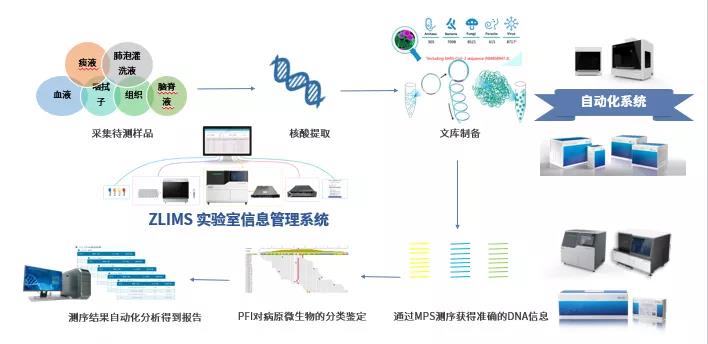 In addition, the world's first high-throughput automated sample transfer processing system, MGISTP-7000, received Class I medical device qualification by the China National Medical Product Administration (NMPA) on August 7, 2020, gaining market access to the domestic market in China. It only takes 15 seconds to complete a single sample pretreatment. Notably, the all-in-one COVID-19 pathology package, inclusive of MGISTP-7000, MGISP series automatic PCR extraction equipment and ZLIMS automatic laboratory information management system, is a perfect automated workflow for the current large population testing. It greatly relieves the pressure of space, time and personnel in the testing laboratories.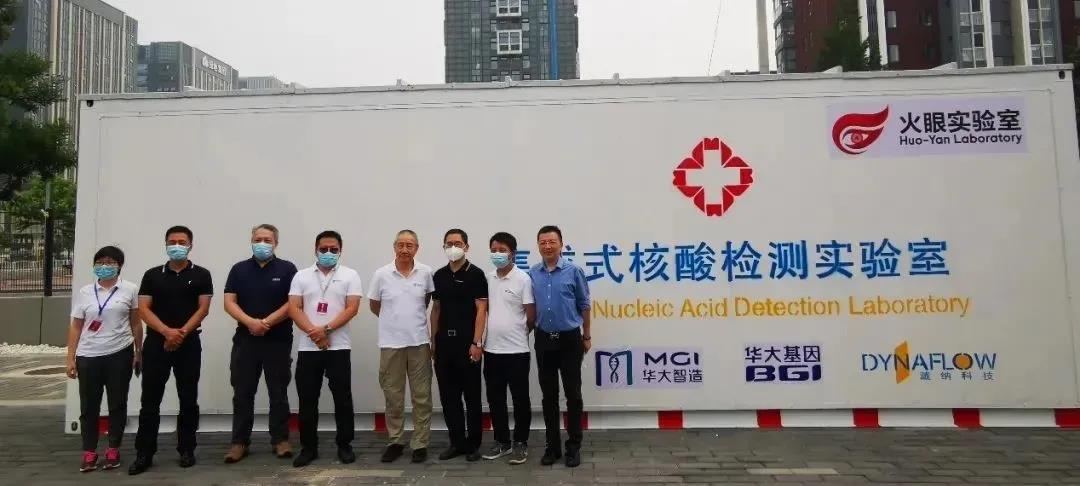 As the pandemic develops, MGI has successively launched a variety of more flexible and mobile "Huo-Yan" laboratories, such as MGIFLP-HWRS(Fast Setup Modular Negative Pressure Lab), vehicle-mounted PCR labs, integrated automated PCR testing labs. The mobile package has been deployed successfully in Chengdu, Chongqing, Wuhan, Ganzhou, Xiamen and other cities
Pioneer to fight the pandemic
The word "believe" seems to have become a luxury in this era. We human beings, however, can be so strong is because we have wild imagination and firm belief. We believe in the underlying logic as well as and the trend in the industry. On the basis of belief, we are connected with each other, exchange wisdom in the high-speed flow of information, respond quickly to various changes, grow and transform into a better form after severe pain.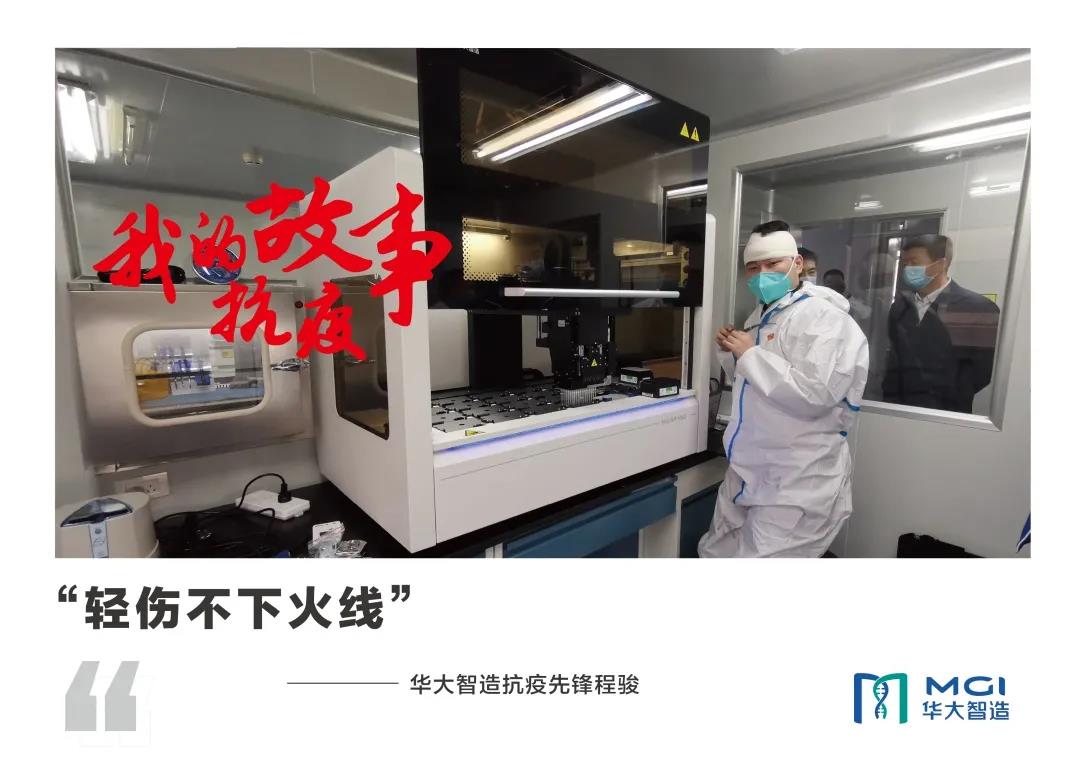 We also believe that our experience from the COVID-19 pandemic can not only help us to have a deeper understanding of what is a shared future of the community, but also bring out the best in us and make us a better person. The more we fight, the better we become, and we stride into the world with stronger confidenceto embrace more challenges.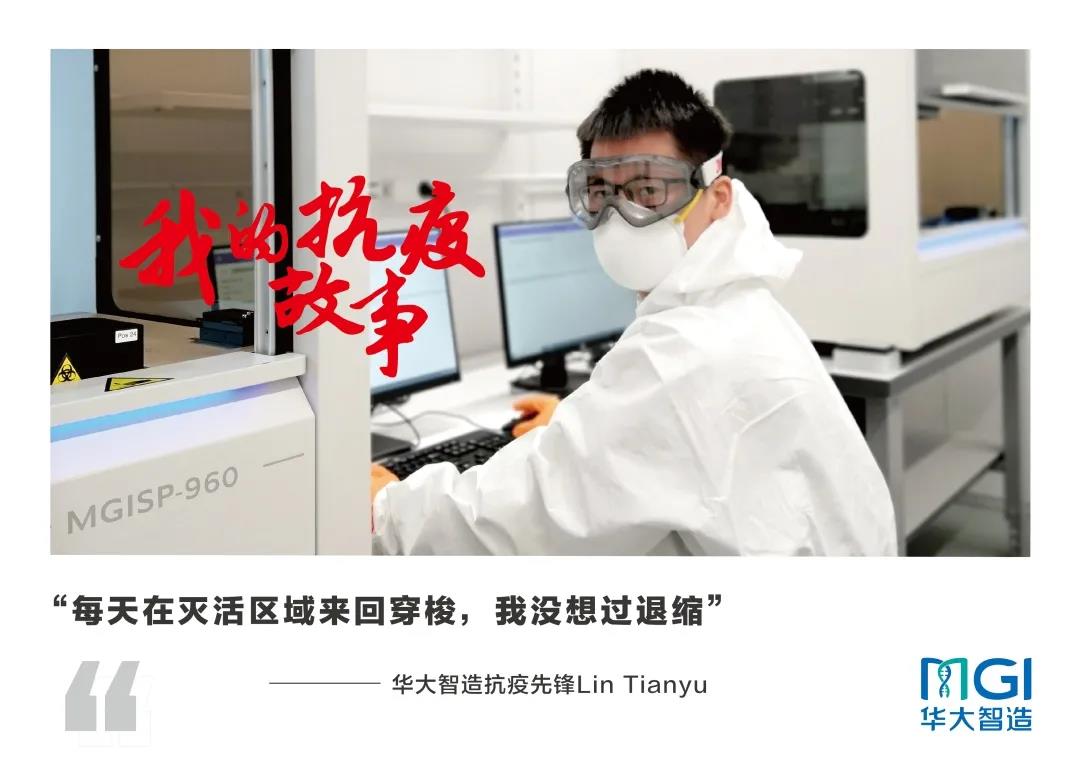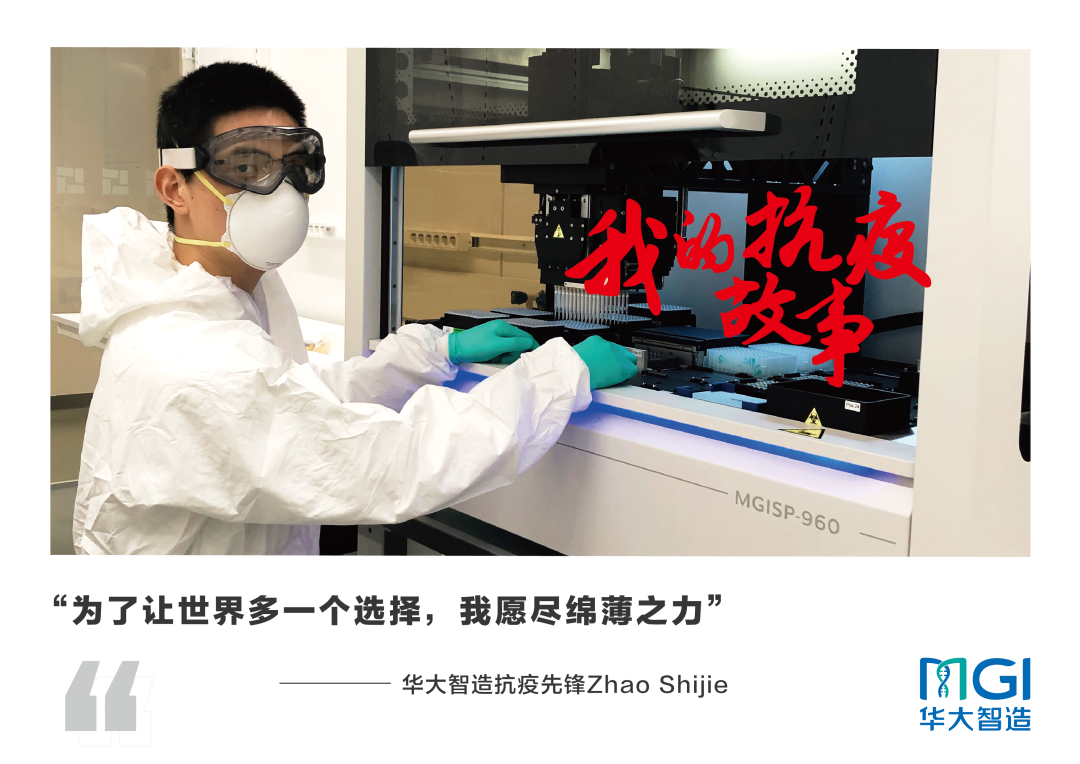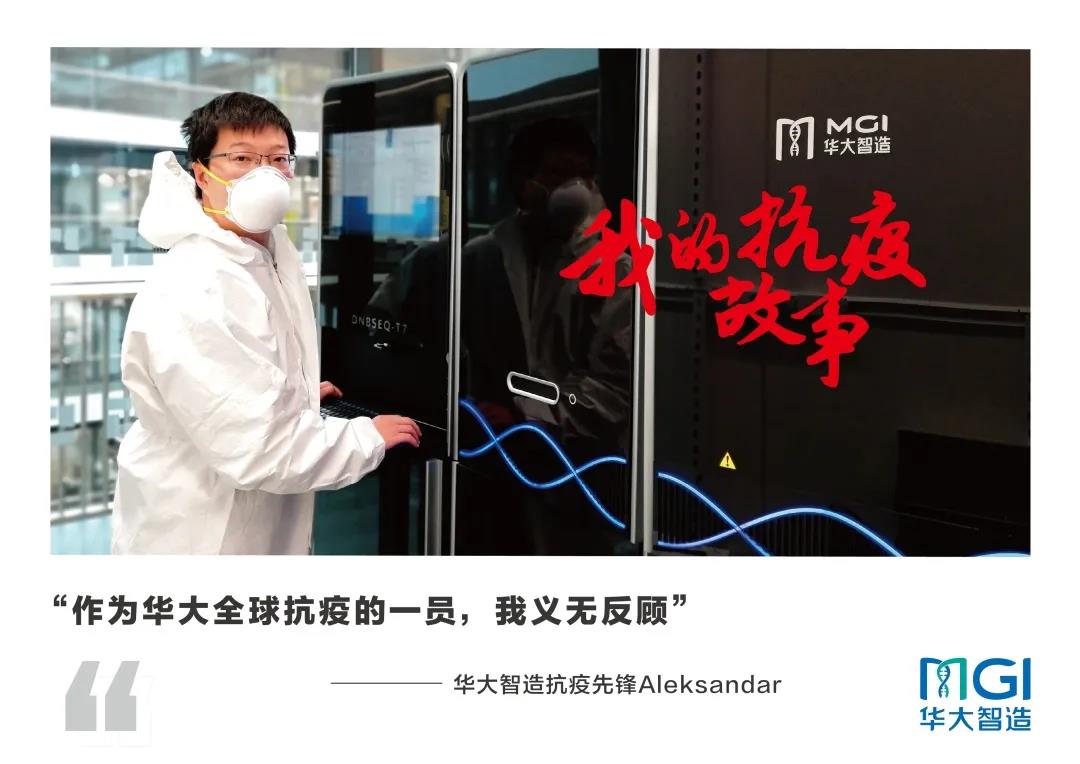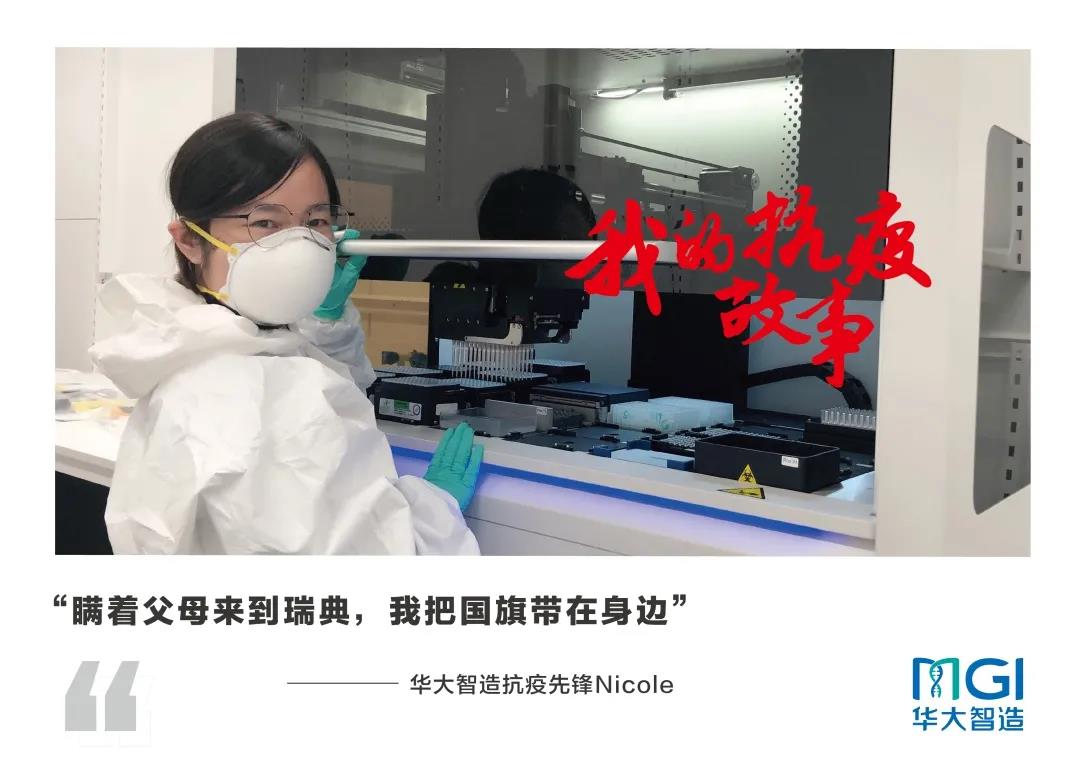 Behind these warriors on the record there are many more unsung heros among us MGIers who have been dedicating days and nights to their ordinary and yet extraordinary work to support ourglobal pandemic endeavours.
We will treasure every special moment and we are deeply grateful to each and everyone of you!
Partnerships
Major disruptions are followed by recovery and rebuild.
This year, we have also strengthened more cooperation and empowered more users. We aim to further improve a valuable and healthy life science industry ecosystem.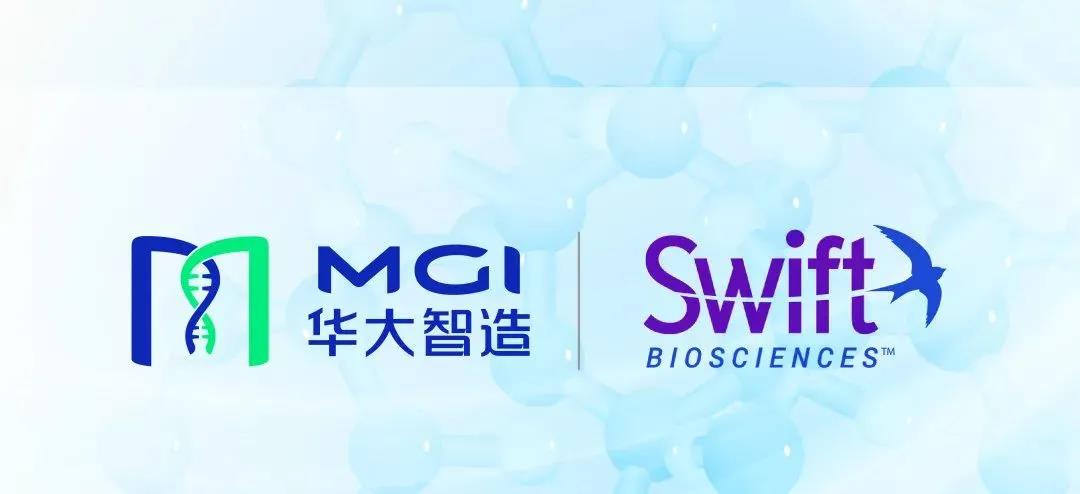 On January 14, MGI and Swift Biosciences, Inc. formally signed a joint marketing agreement in the U.S. to strengthen their cooperation of DNA and RNA library preparation packages in Europe and the Asia-Pacific region.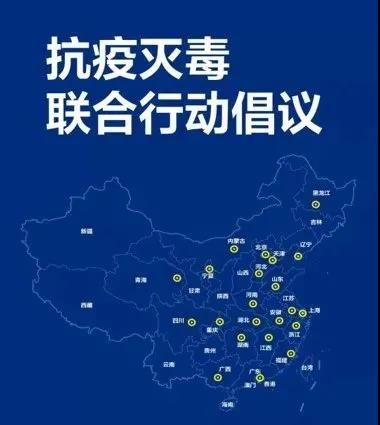 On February 1, MGI participated in the "Joint Action Initiative to Fight Against COVID-19 in Wuhan"..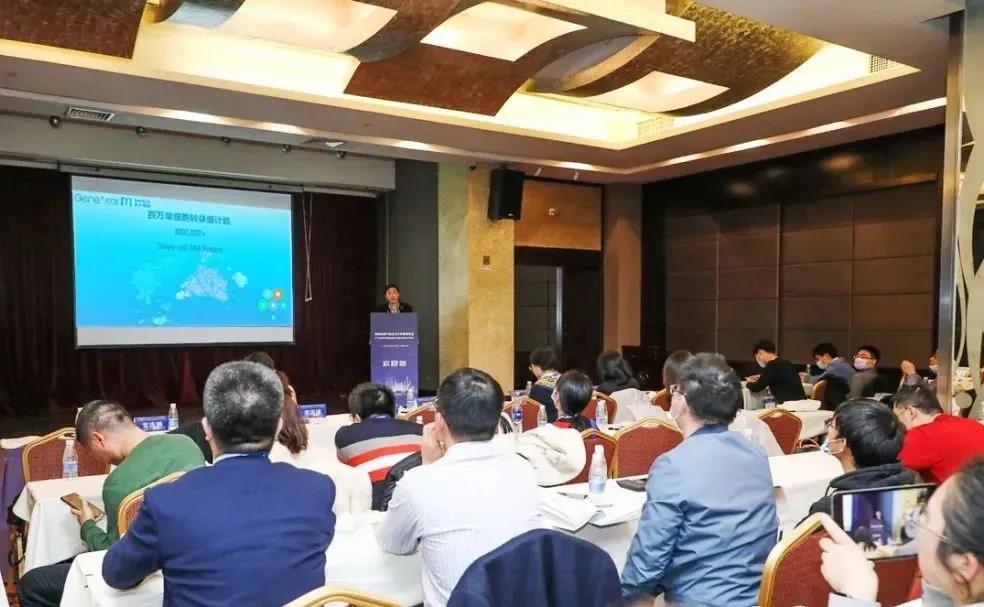 On March 16, Gene+ and MGI, plus 6 other companies formally announced the establishment of an Ecological Alliance of Sequencing Platform Applications. The Ecological Alliance aims to provide the most competitive products and services for customers in various segments in the gene sequencing industry, contributing to building a new industry ecosystem to empower the industry growth and innovation in China.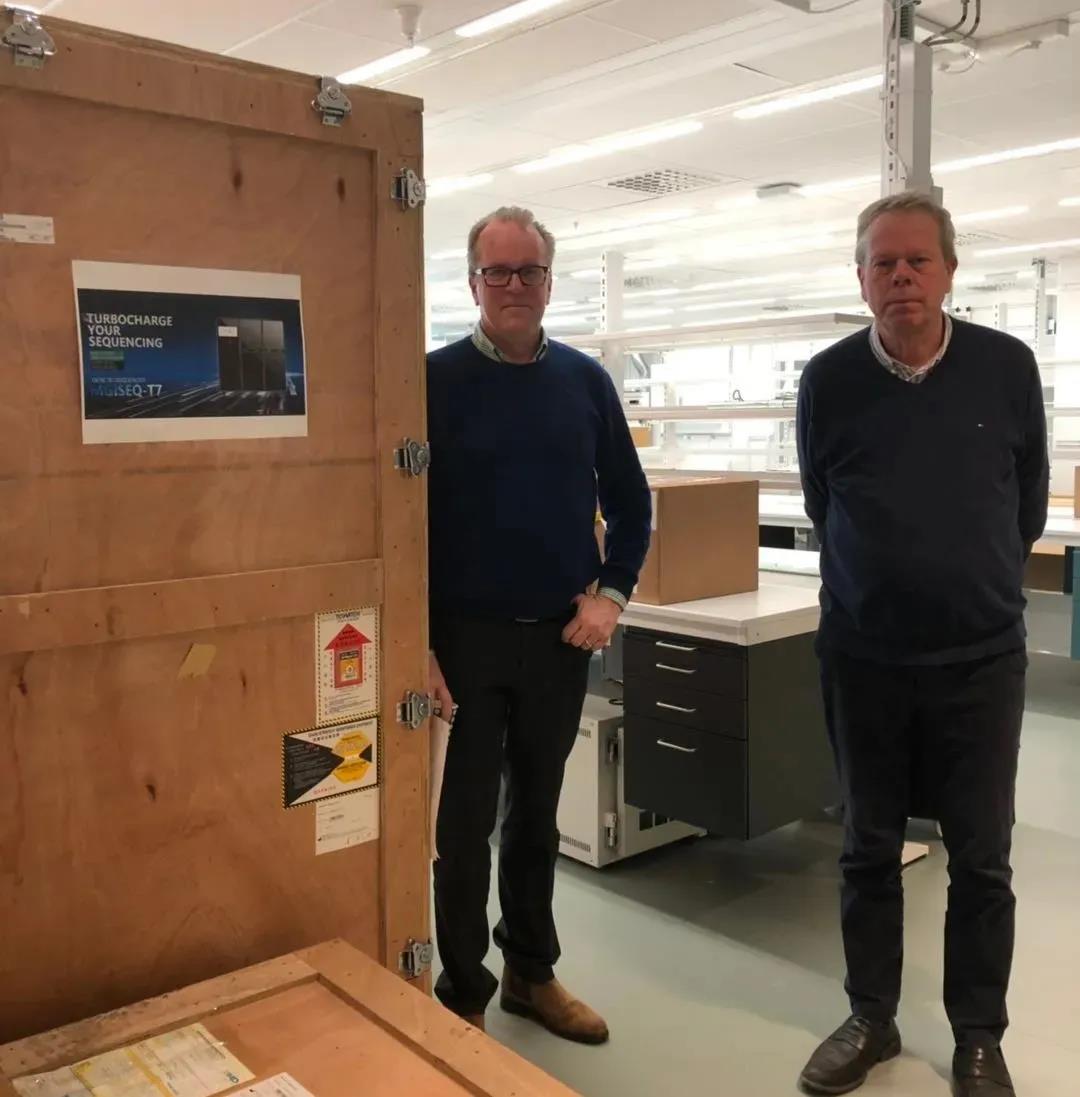 On March 25, the Swedish Karolinska Institute (KI) and MGI announced their collaborative project to jointly build a 10, 000-level multi-omics testing laboratory for COVID-19 testing in Stockholm.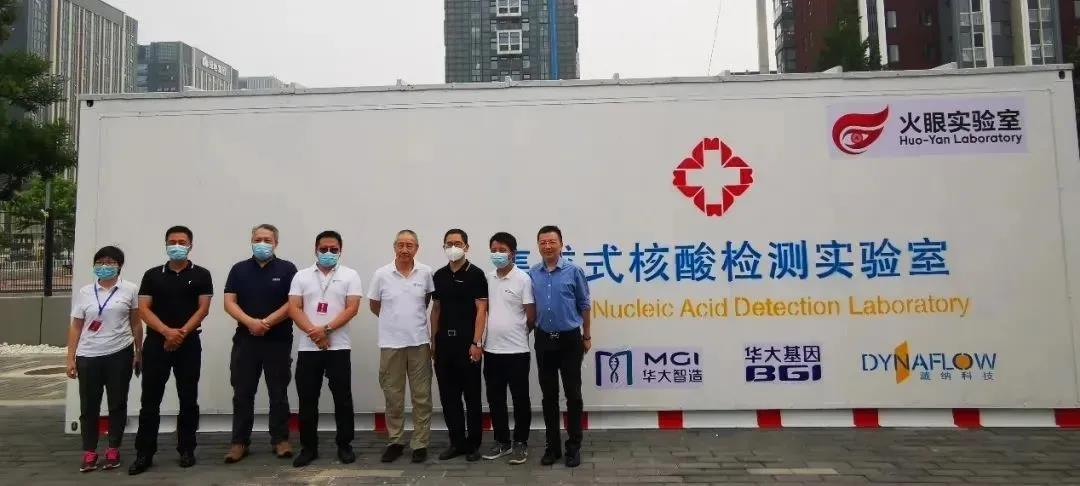 On July 3, MGI and Beijing DYNA FLOW Tech Co., Ltd. formally signed a Strategic Cooperation Framework Agreement, and the twostrategic partners will carry out all-round strategic cooperation in the development and applications ofPCR testing labs The "Huo-Yan" labs are becoming an integral part of China's public health infrastructure.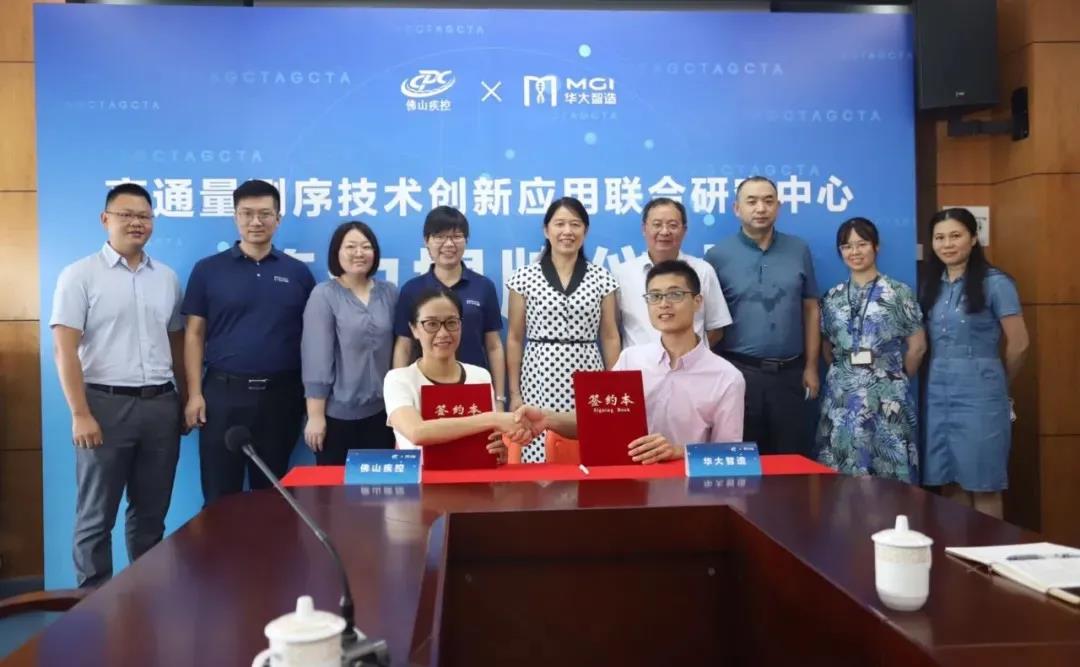 On August 6, MGI and Foshan District Center for Disease Control and Prevention signed a Memorandum of Understanding (MOU) unveiling the first "High-throughput Sequencing Technology Innovation and Application Joint Research Center" in China. The Center will use high-throughput sequencing technology to carry out scientific research, mutation monitoring, and risk analysis of new and unknown pathogens, including the COVID-19 virus. It will further enhance the local ability to independently perform genome assemblies and analysis.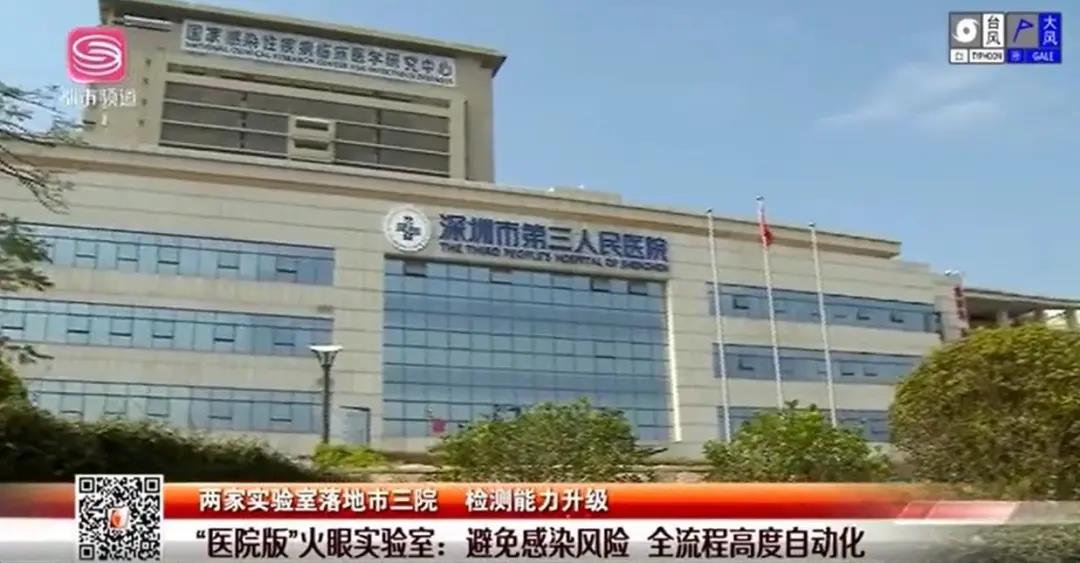 China's first "hospital version" of the Huo-Yan lab with MGI equipment has been established in the Third People's Hospital of Shenzhen, a national clinical research center for infectious diseases. The hospital plans to build an automatic molecular detection platform for infectious diseases, promote rapid diagnosis and large-scale detection of pathogenic microorganisms, and enhance clinical testing capability.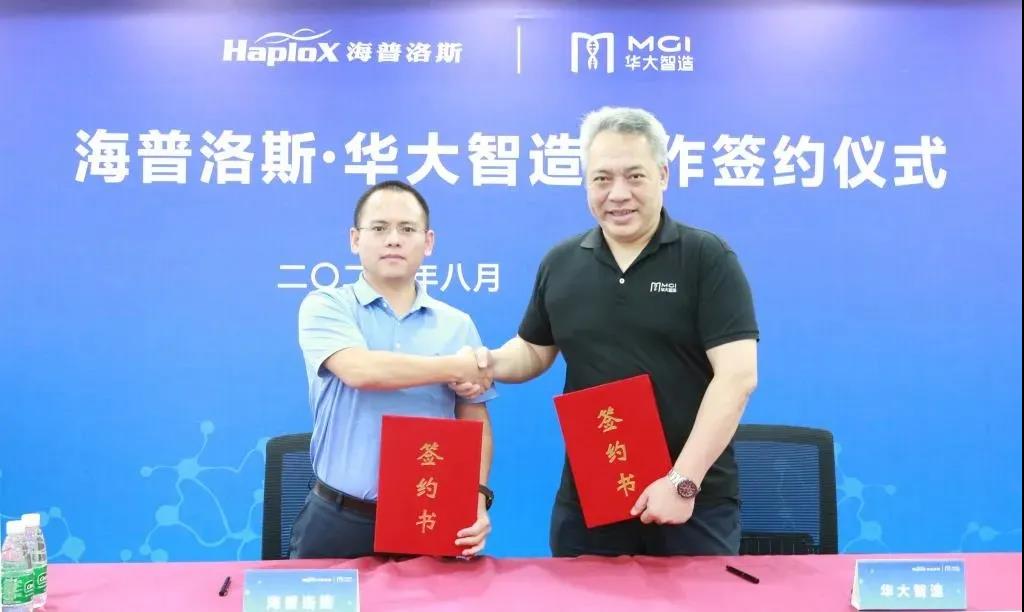 On August 31, Shenzhen Haplox Biotechnology Co., Ltd. (Haplox) and MGI officially announced their cooperation. According to the agreement, Haplox will promote the development of clinical application of tumor molecular diagnosis using MGI's DNBSEQ high-throughput sequencing platform and its proprietary technologies liquid biopsy, to contribute to China's cancer precision diagnosis and treatment.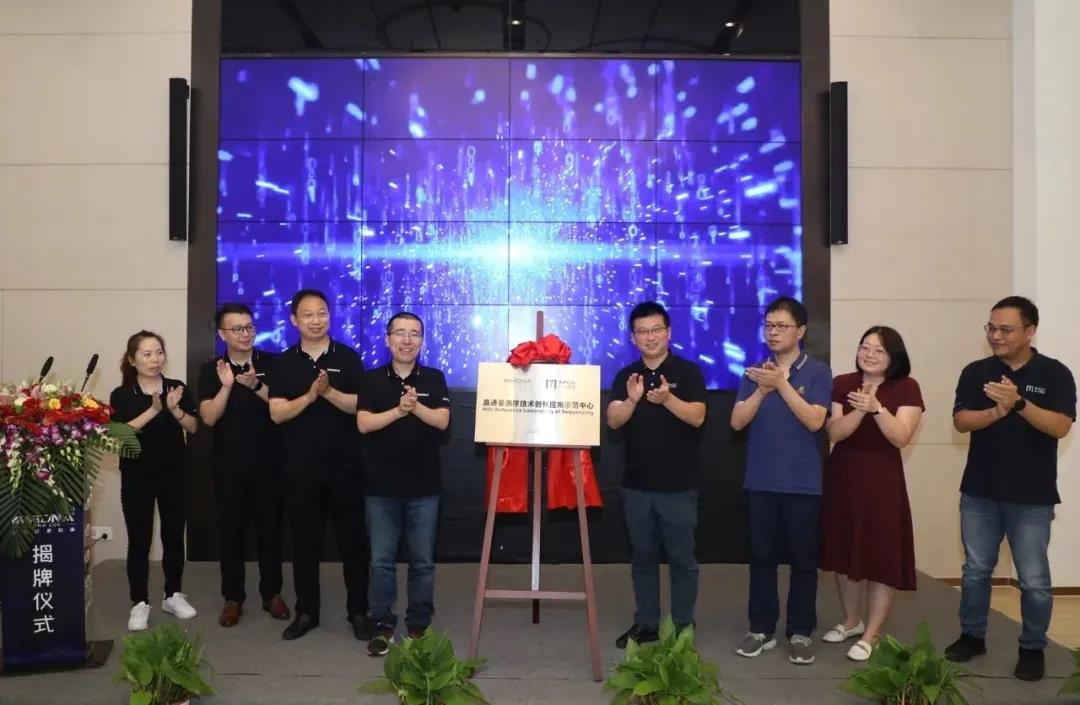 On September 1st, JMDNA (Shanghai) Bio-Medical Tech Co., Ltd.(referred to as "JMDNA") and MGI officially announced a partnership and unveil the first "High-throughput sequencing Technology Innovation and Application Demonstration Center" in China. Powered by domestic sequencing platforms DNBSEQ-T7, a gene sequencer with the highest daily data output in the world, the Center will provide integrated services for high-throughput sequencing in the Yangtze River Delta region.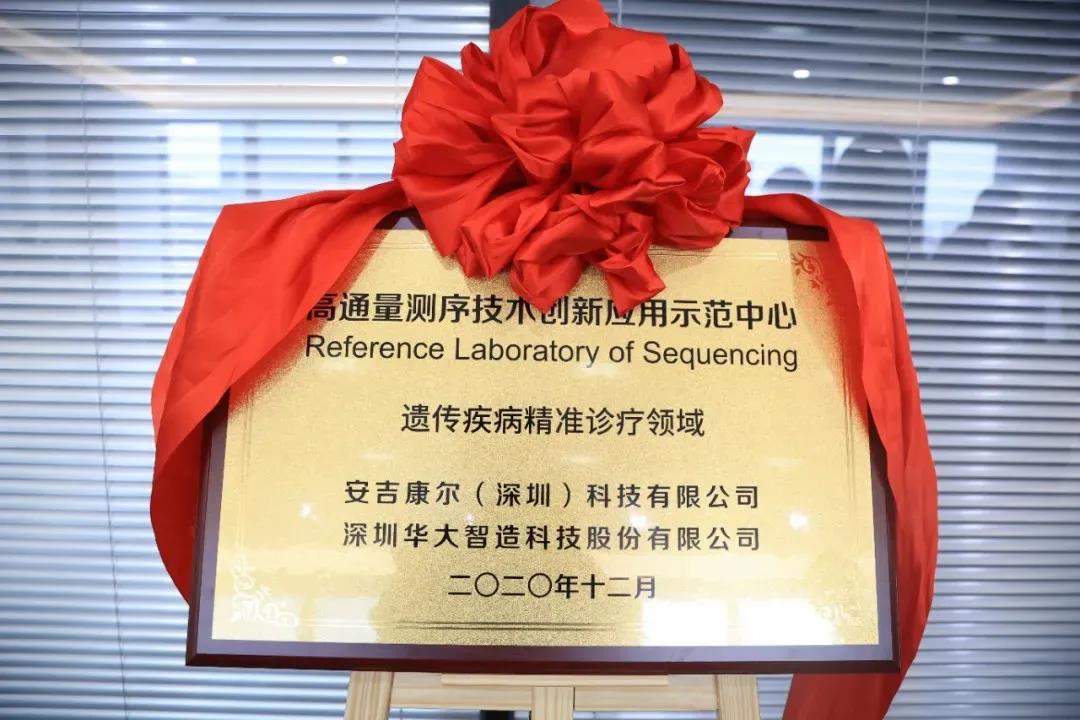 On September 18, MGI delivered an ultra-high throughput sequencing system DNBSEQ-T7 to iGeneTech's East China production center. It demonstrates China's capability to produce world-class high-quality gene sequencers.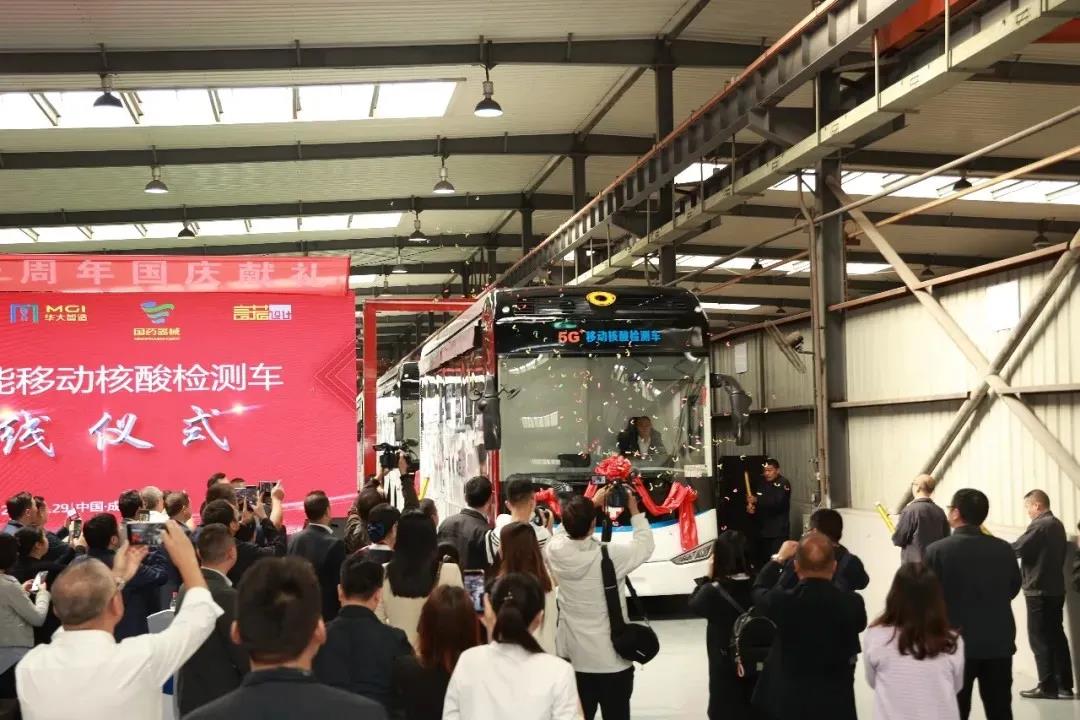 On the morning of Sep. 29, four vehicle-mounted PCR testing labs, co-developed by BGI &MGI and Shudu Bus, were officiallylaunched in Sichuan. The labs are equipped with MGI's automation system and intelligent library management system. .The labs are to be deployed in major hospitals in Sichuan.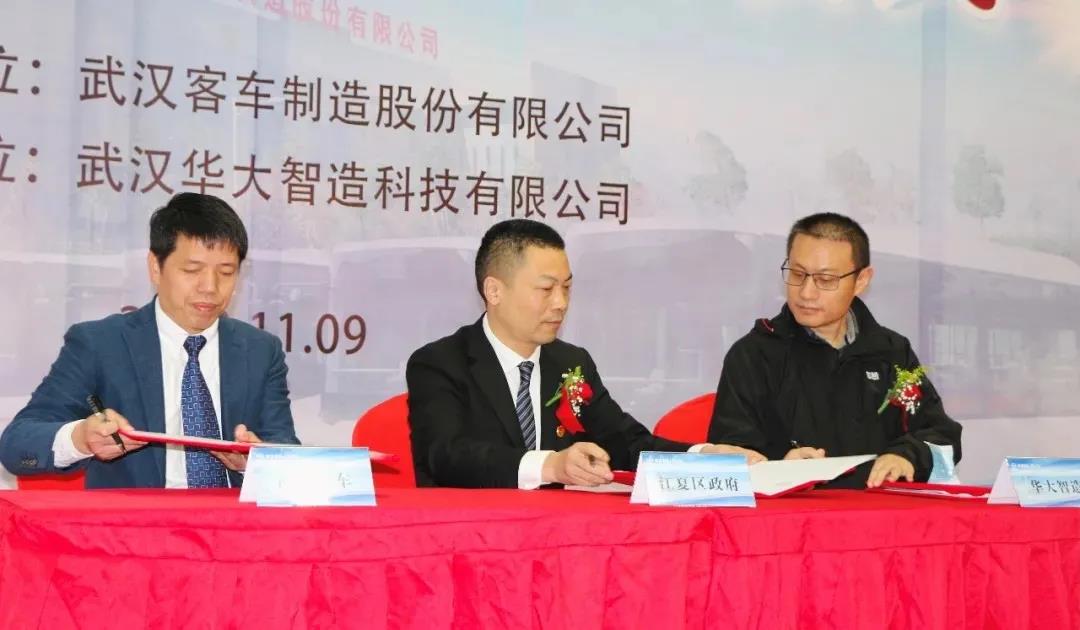 WUHAN, CHINA, November 9, 2020 - Hubei's first vehicle-mounted PCR testing lab, jointly developed by MGI and Wuhan Bus, was officially launched in Wuhan.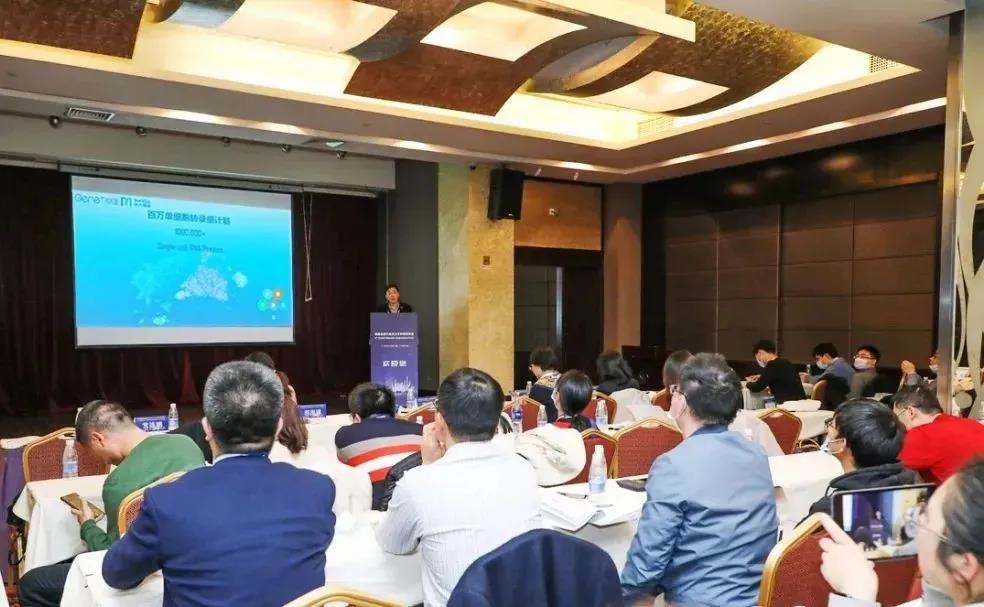 On December 4, Gene+ and MGI co-launched the Million Single-cell Transcriptome (M-ScRNA) Project to jointly promote the application of single-cell sequencing technology in cancer cell transformation research.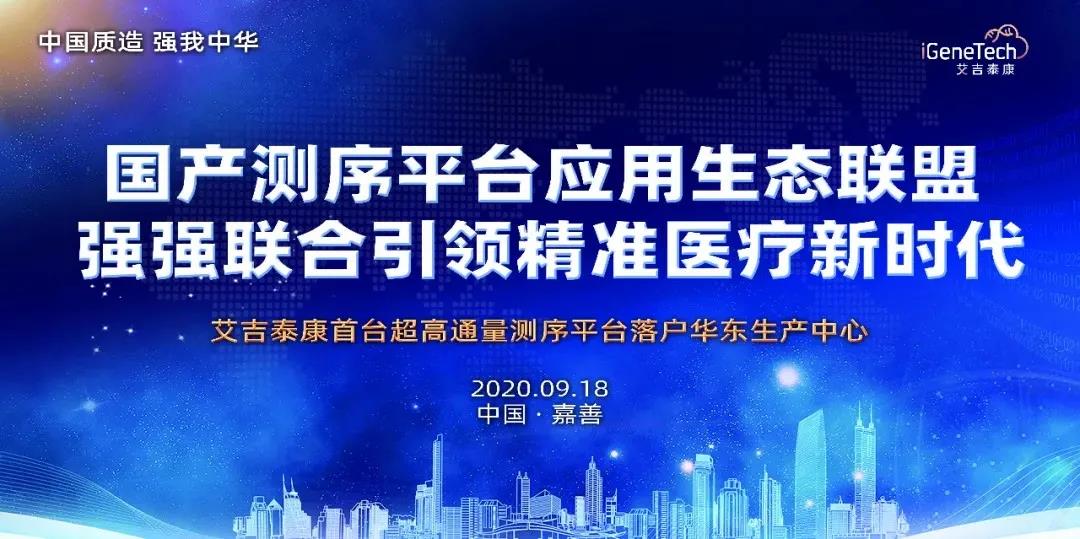 SHENZHEN, CHINA, December 18, 2020--Aegicare and MGI formally announced their strategic cooperation. The two parties will jointly build the first innovative application demonstration center of high-throughput sequencing technology in the Guangdong-Hong Kong-Macao Greater Bay Area, to contributing to standardizing, scaling and digitalizing genetic disorder diagnosis and treatment.
Major events of the year 2020
This year, we have experienced too much: the coronavirus outbreak, the Australia bushfires, US stock market collapse, and the postponement of the Chinese college entrance examination...
2020 is a year marked in history.
This year, we have witnessed too many historic moments,
All that is worth remembering.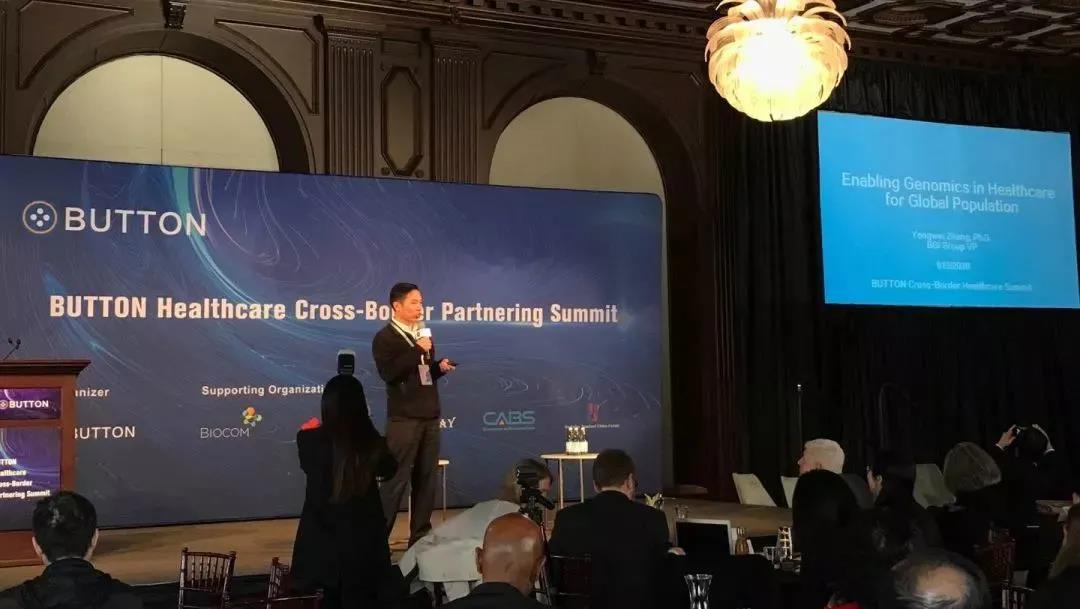 SAN FRANCISCO, CA, January 13, 2020 – MGI launched the One Million Genomes Total Solution, a full-process software and hardware solution for one million genome projects at JP Morgan Healthcare Conference concurrent Healthcare Cross-border Partnering Summit. The integrated system will accelerate the arrival of the "genomics for all" era..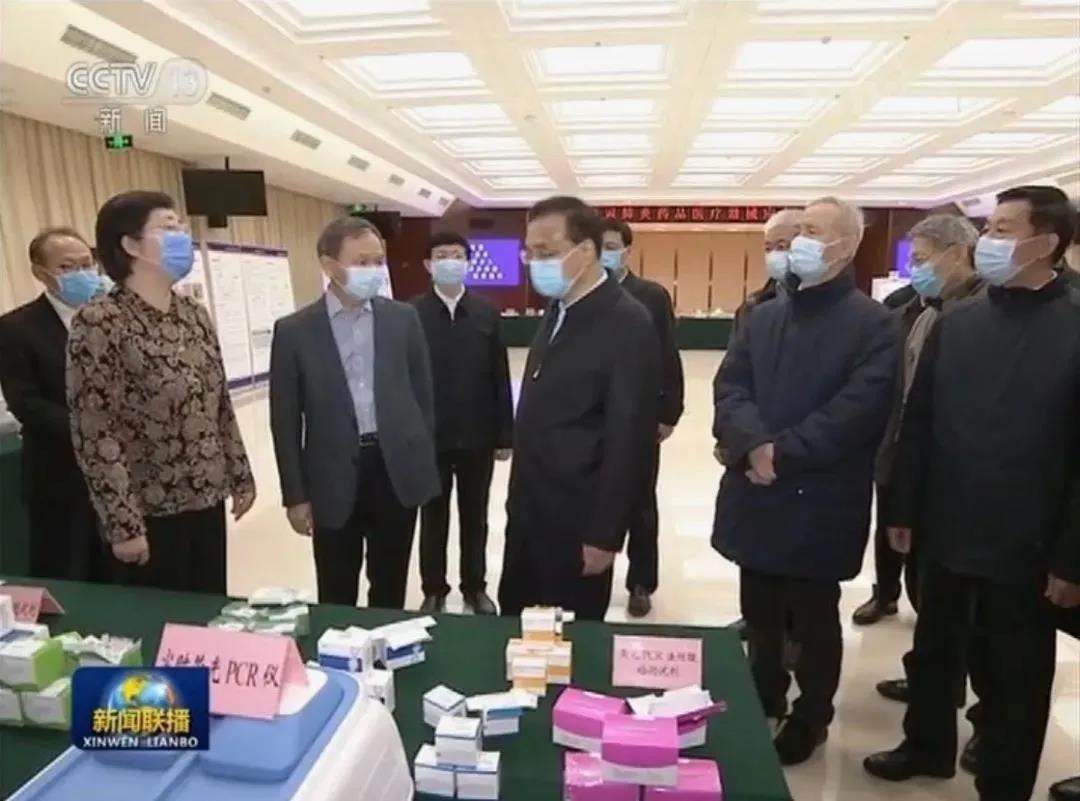 BEIJING, CHINA, February 28, 2020-Li Keqiang, Premier of the State Council, and head of the Central Leading Group on Responding to the Novel Coronavirus Disease Outbreak, visited the COVID-19 National Emergency Platform and inspected related testing products including MGI's ultra-high throughput sequencing device DNBSEQ-T7..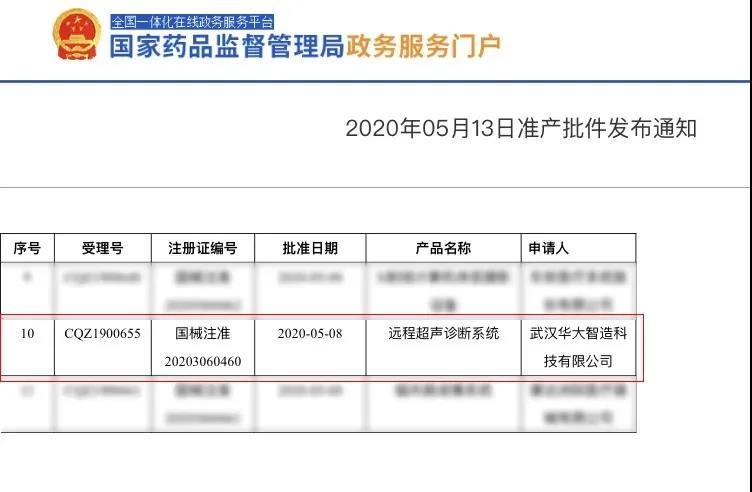 The world's first remote robotic ultrasound system, MGIUS-R3, received Class III medical device certification by the China National Medical Product Administration (NMPA) on May 13, available for the Chinese market..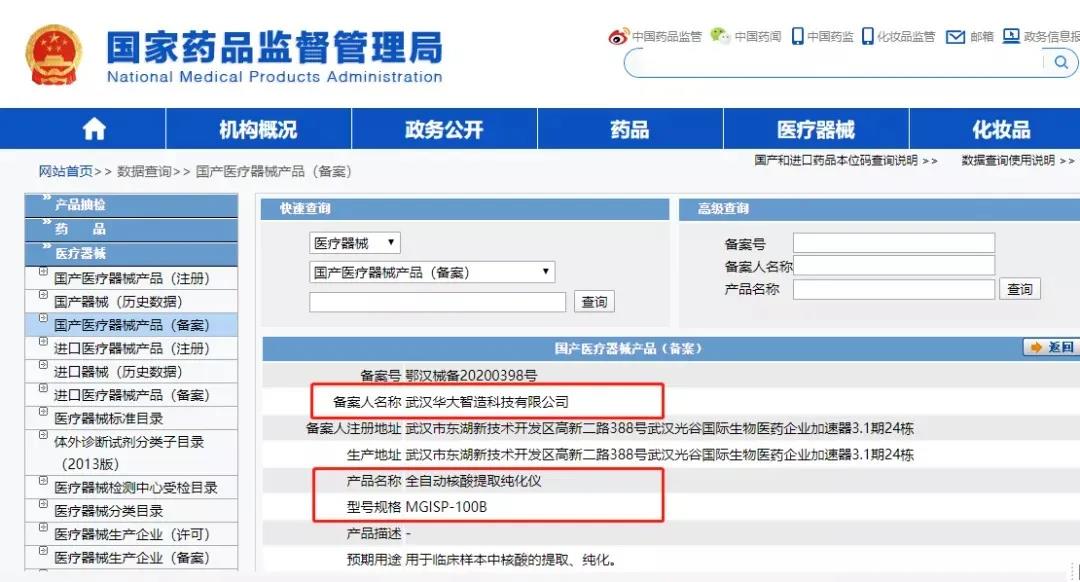 On May 18, MGISP-100B Automated Nucleic Acid Extraction and Purification System received the medical device registration certificate by NMPA one more certified MGISP series automated products.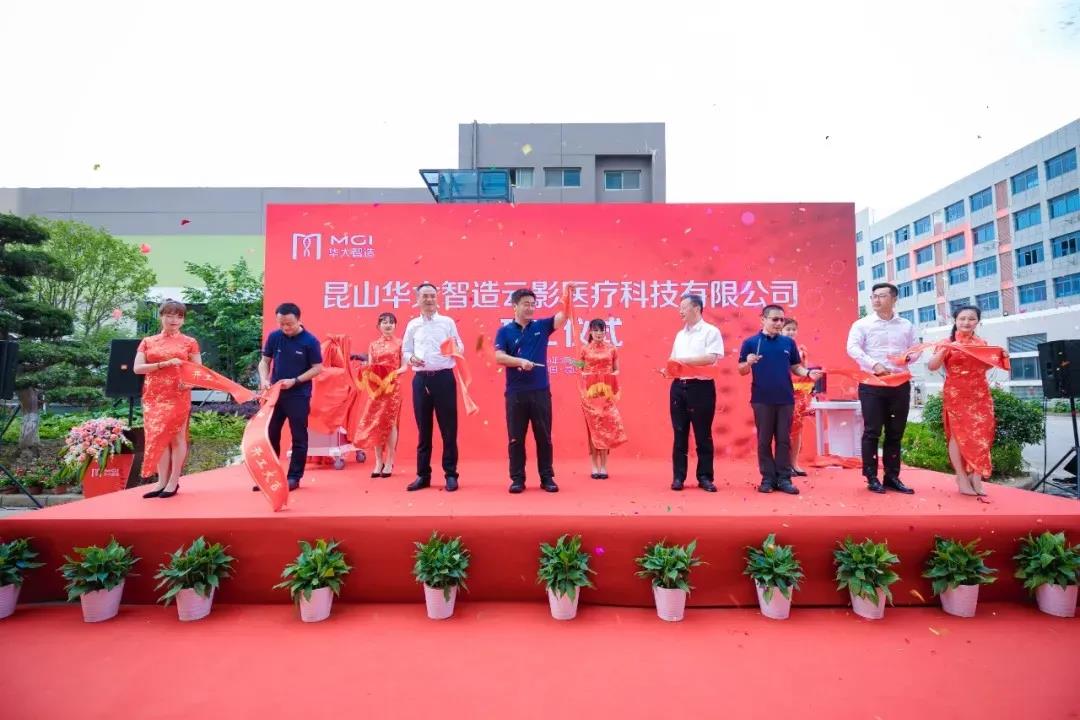 On May 22, Kunshan MGI Yunying Medical Technology Co., Ltd, an affiliate company of MGI, contruction site opening ceremomy was officially held in Kunshan, Suzhou, China. It signifies Kunshan's development in the biomedical industry and public medical services.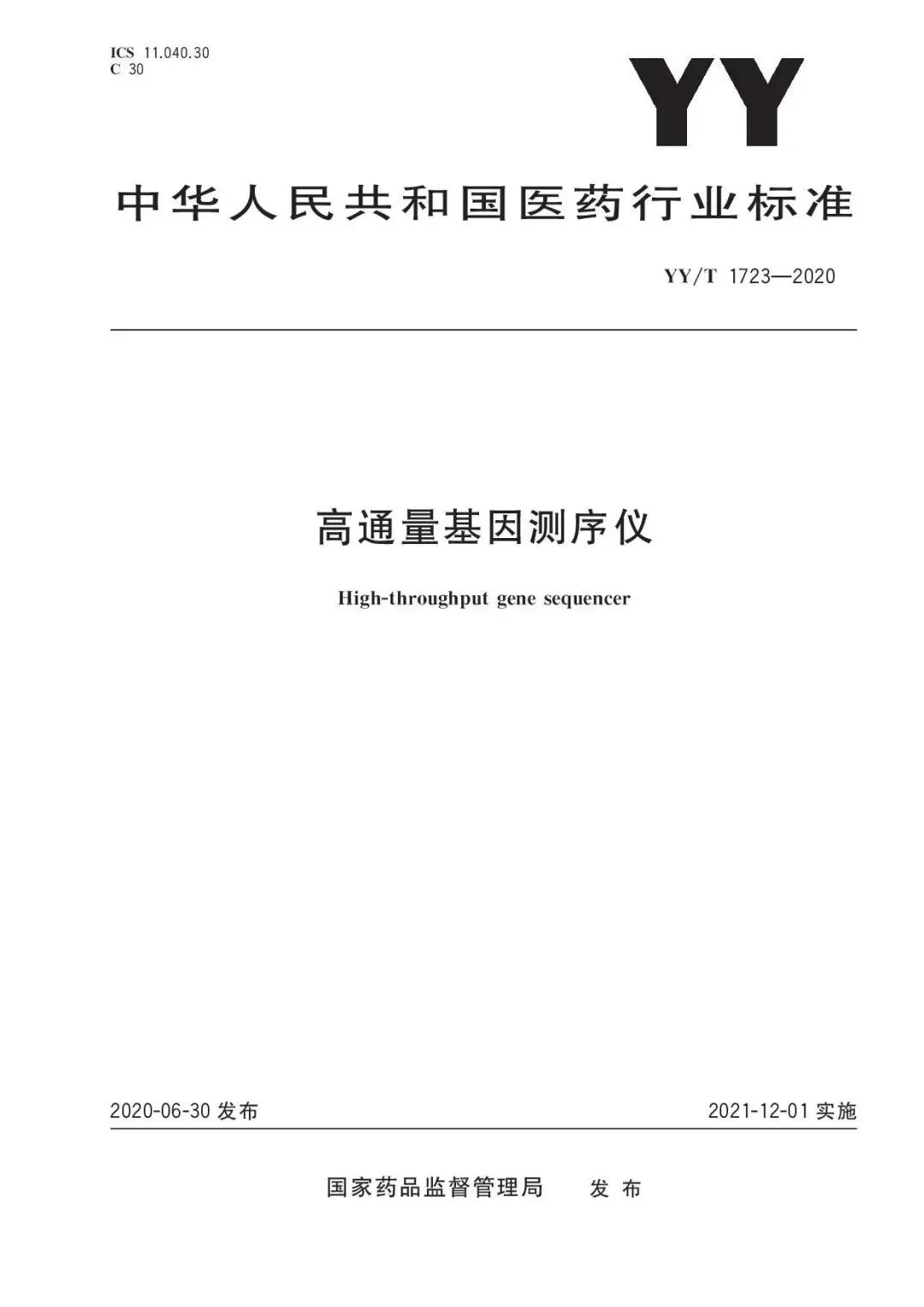 On June 30, the first national industry standard for gene sequencers, the "National Standard for High-throughput Sequencers" was officially released by China's National Medical Products Administration. The standard was initiated by National Institutes for Food and Drug Control,Center for Medical Device Standards Management of NMPA, and National Institute for Drug Control. MGI is among the co-authors drafting the Standard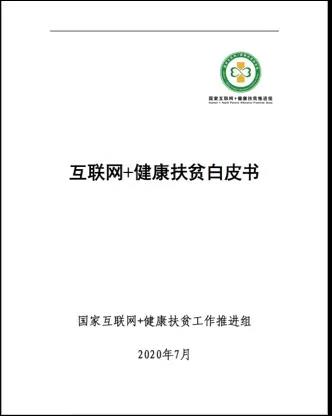 On July 18, MGI's remote robotic ultrasound system, MGIUS-R3 was selected to be included in the White Paper on Internet Plus Health Poverty Alleviation Program.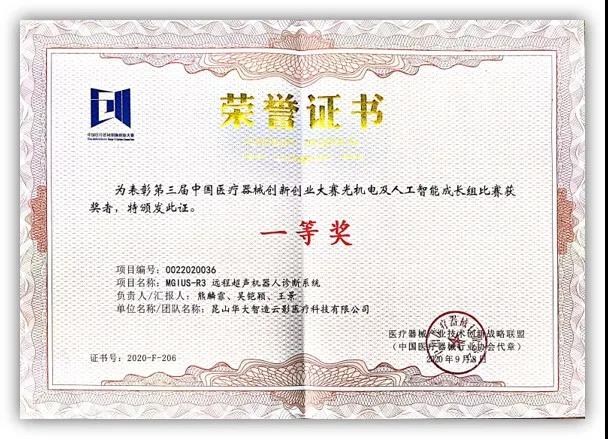 On September, MGI's Remote Robotic Ultrasound System Won the First Prize in China Medical Device Innovation and Entrepreneurship Competition.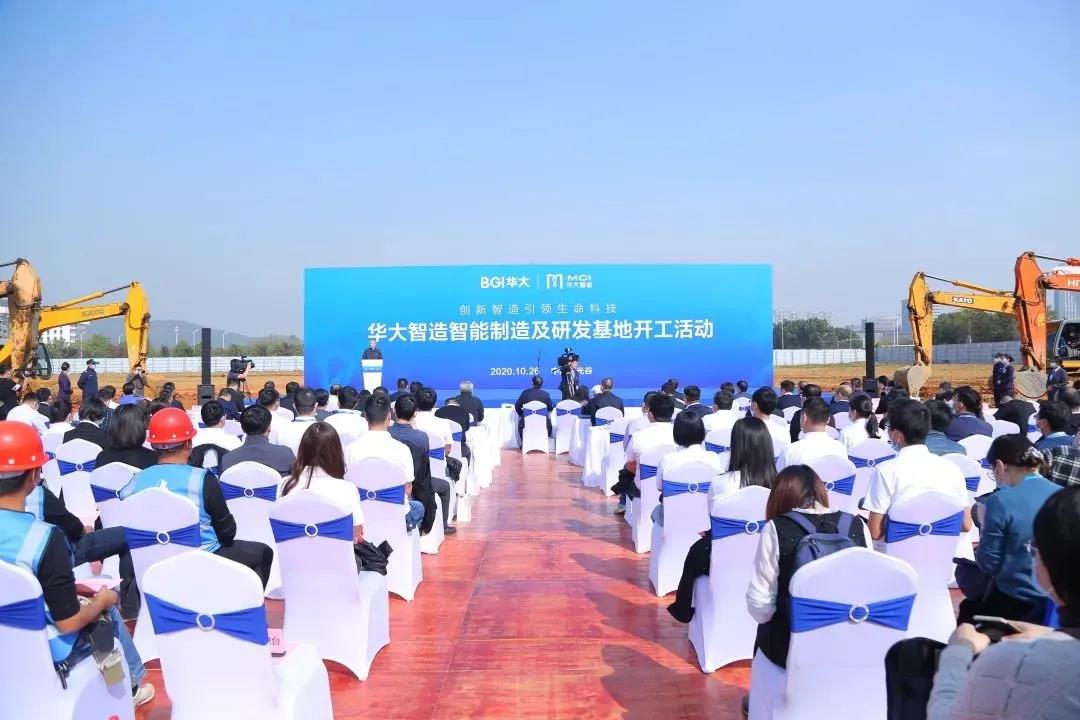 WUHAN, CHINA, October 26, 2020--MGI's "Intelligent Manufacturing and R&D Base" construction project was officially launched in Guanggu, Wuhan. Notably, Wuhan is currently an important production base of MGI in China. This project includes but not limited to gene sequencer production base, gene sequencer auxiliaryreagents and chip production base, and high-end intelligent equipment research and development center. Wuhan will be an important production and R&D base forMGI.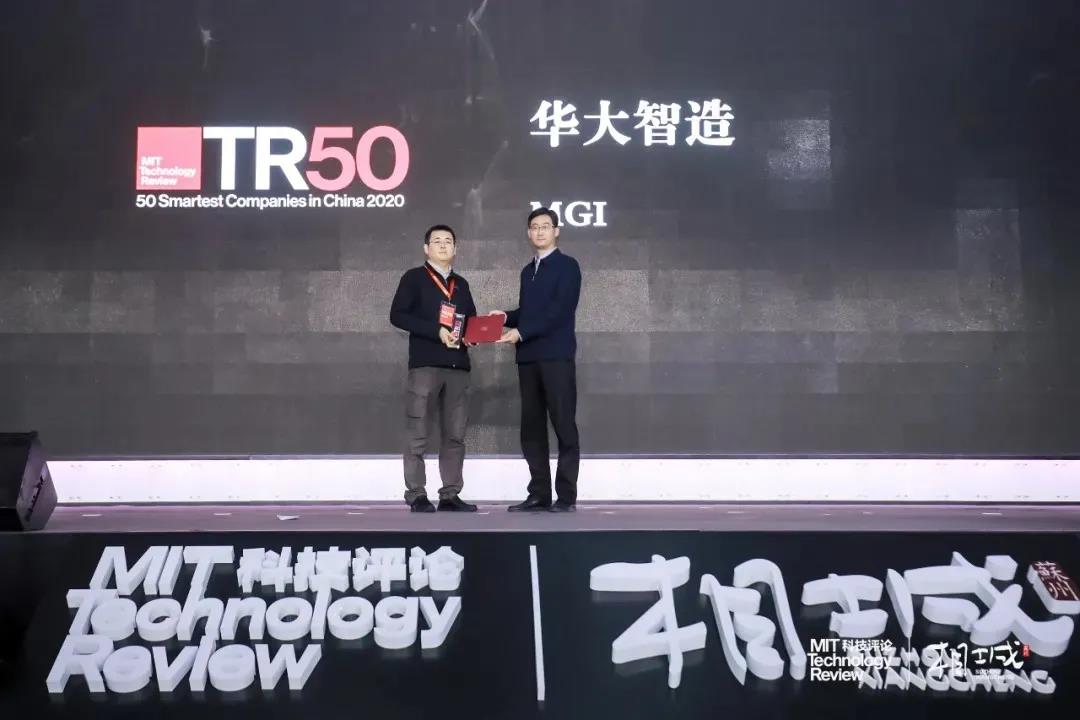 On November 19, the world-renowned technology media "MIT Technology Review" awarded MGI th