Riga, Latvia, 29 Jan 2021 -- Latvia-based biotech company Lativia MGI Tech ("MGI Latvia") and its construction partner "APB" begin to produce Automated & Integrated Container Laboratory. The "shipping container" built-in lab is capable of processing 3,000 samples per day.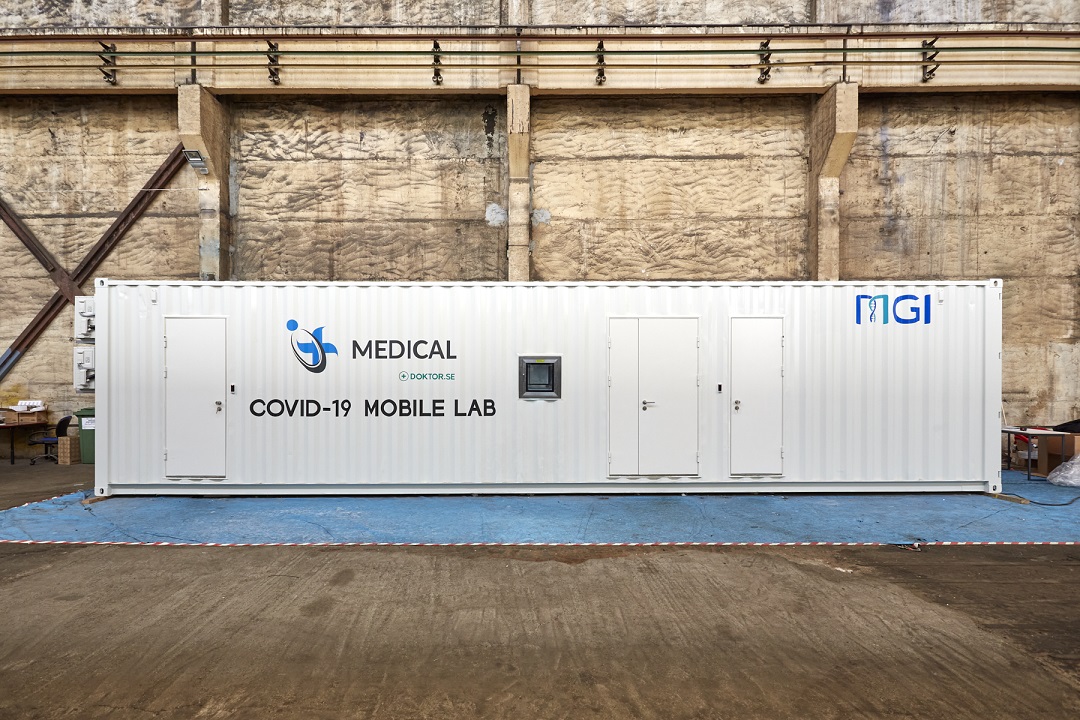 The container lab is built in a 12-meter shipping container and equipped with automation equipment produced by MGI enabling the laboratory technicians to perform Covid-19 testing. The container lab is divided into three main areas, reagent storage & preparation, sample analysis and testing. The Biosafety Level 2 laboratory is equipped with the state-of-the-art ventilation systems for air exchange and pressure control and sterilization.
Thanks to the process automation, the container lab significantly reduces the infection risk for the laboratory technicians. The MGI automated process includes sample scanning, transfer and viral RNA extraction, the final step of sample preparation to test for the COVID-19 virus. The container lab not only provides a testing capacity of up to 3,000 samples a day, but also minimizes the manual process. It takes only three laboratory technicians to finish the whole process, whilst it would need dozens of technicians to process the same number of samples.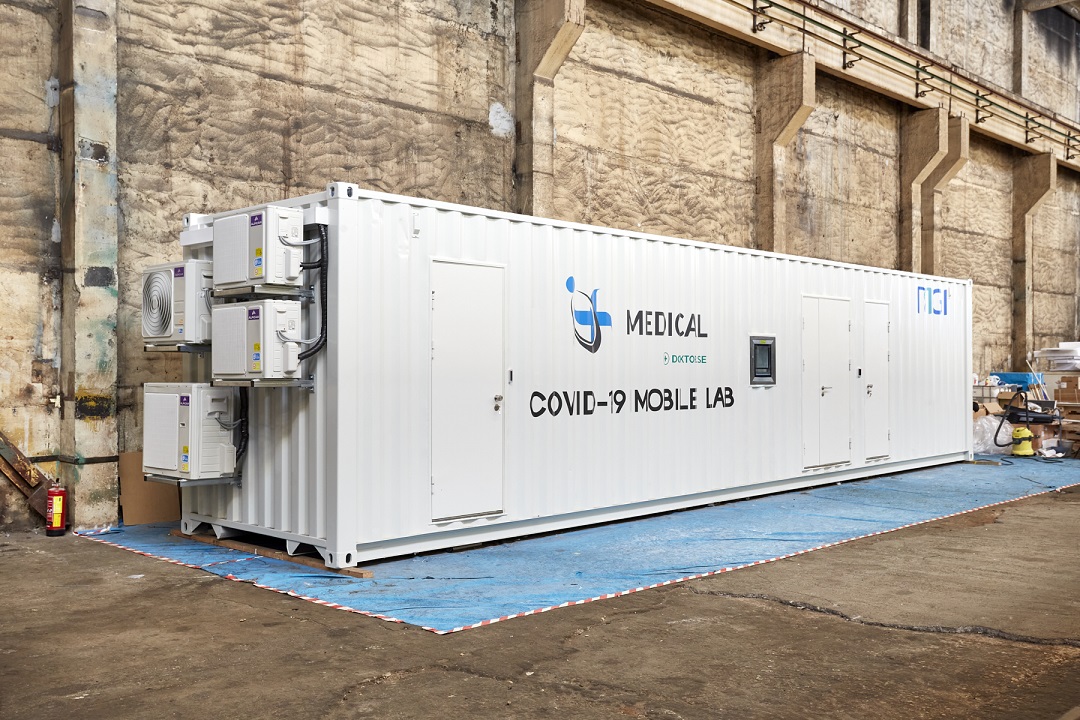 MGI mobile lab will focus on the export markets where there is a higher demand. The first locally produced container lab unit has been successfully delivered to a client in Sweden. More demand in other European Union member states is also expected. The company also confirms its readiness to offer this lab locally to Latvia as well should the authorities show interest.
"The container lab can be installed in a few hours in any place where there is a need to ramp up testing capacity. Only three lab technicians are needed to operate the process. This is especially important in a situation when there is a shortage of qualified technicians." says Rolando Huapaija-Delgado, Business Development Manager of MGI Latvia.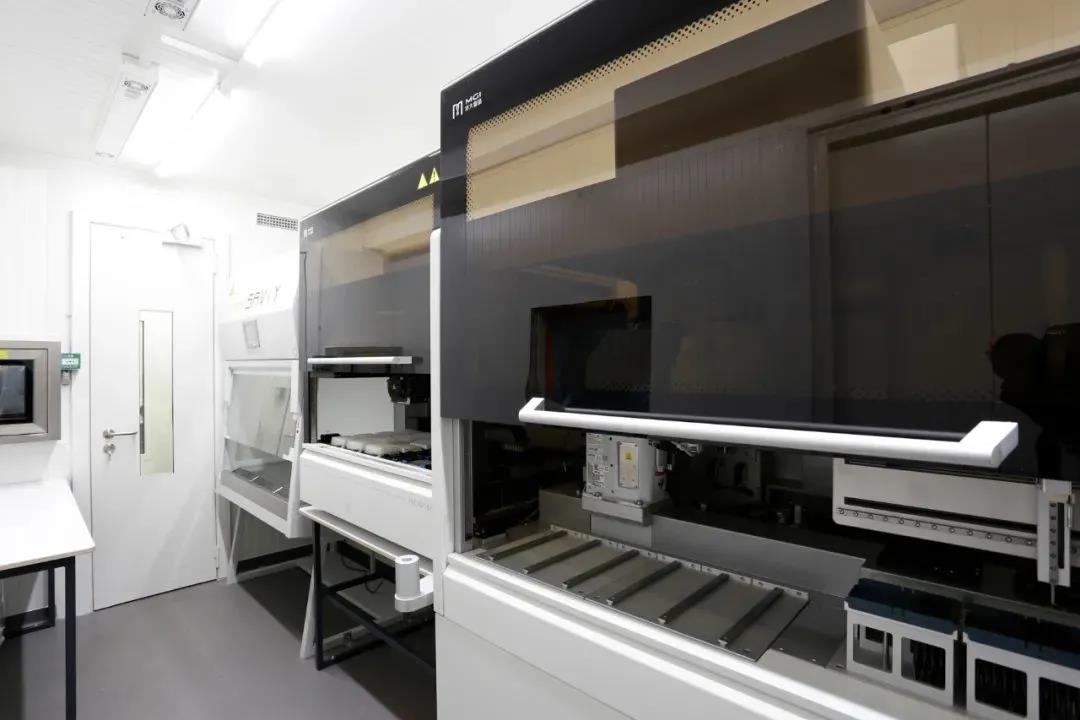 The automation involves to the sample processing of pre-collected samples. The samples still need to be collected manually. The mobile lab is particularly useful for the application of mass testing, for example at the airports where high volume of travelers' samples needs to be tested on arrival, or in the regions where samples are collected but later transported to another location for testing. The container lab expedites the waiting time for test results and helps to quickly track the spread of the virus.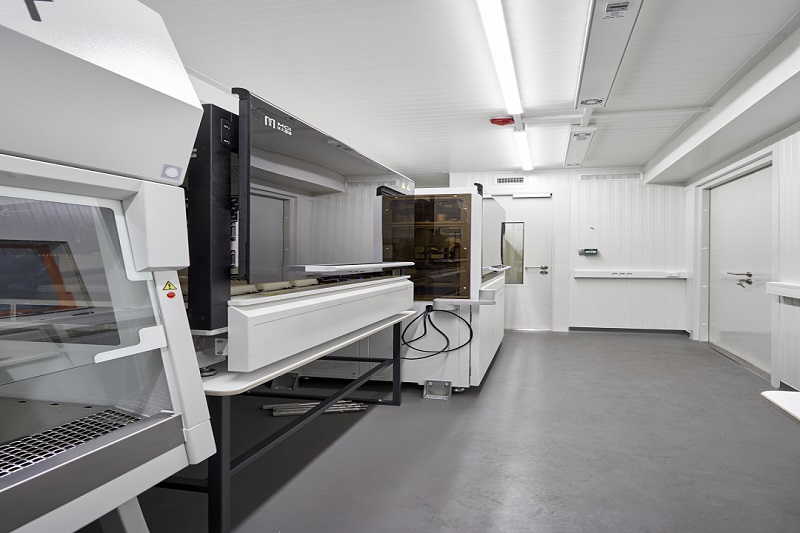 Reagents are prepared and stored in the first area. In the second area, the laboratory technician scans and places the samples into the MGI automated system for processing. The method significantly improves the testing efficiency, processing almost 200 samples in 40 minutes. In the last area, samples are tested to determine the presence of the virus.