CHONGQING, CHINA, March 28, 2021—MGI's MGISTP-3000 high throughput automated sample transfer processing system was officially unveiled at the 18th China Association of Clinical Laboratory Practice Expo (CACLP), the largest IVD industry exhibition in China, held on March 28-30, at Chongqing International Expo Center.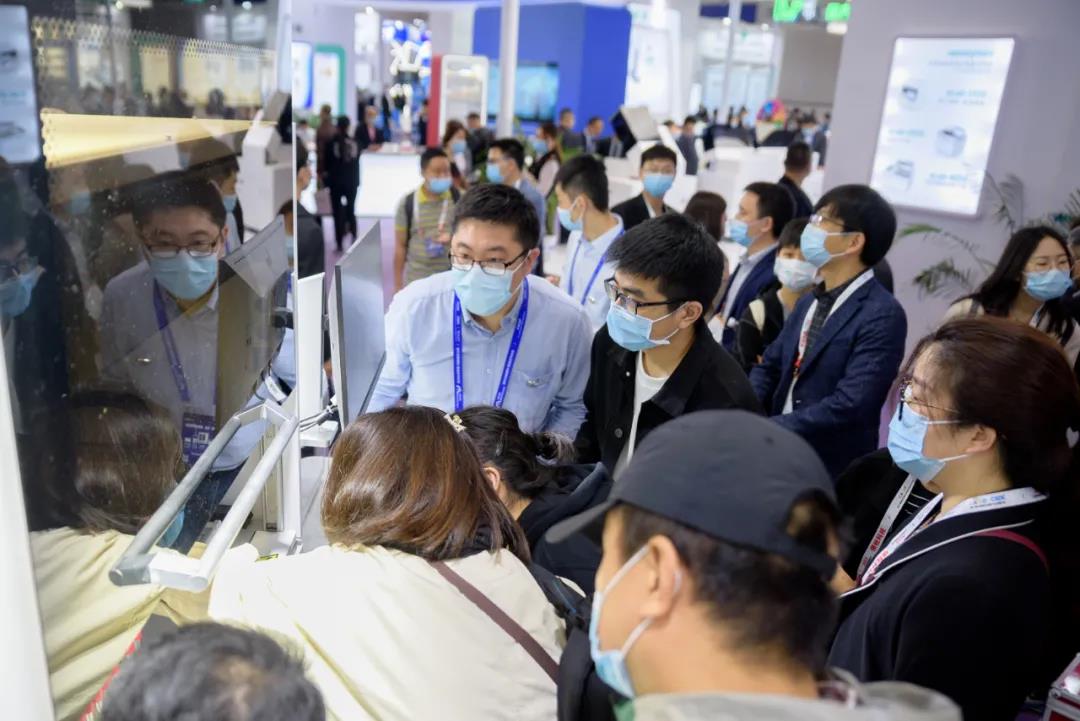 Highlight 1: MGISTP-3000 can load capped samples in three types of tubes.

MGI launched MGISTP-3000 a high-throughput automated sample transfer processing system. Equipped with three independent sample loading plates, this compact desktop system is compatible with 5-15ml VTM virus sampling tubes, fecal collection tubes and saliva collection tubes, and it supports three different tubes to load samples at the same time.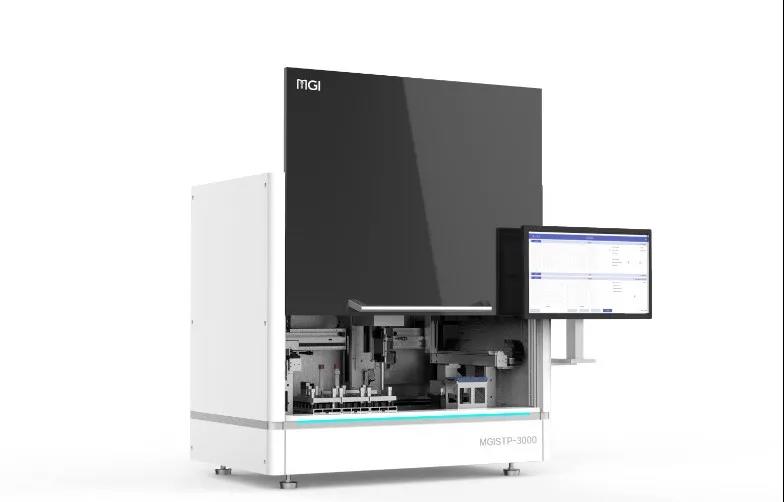 Highlight 2: high reliability and abnormality reporting without shutdowns
During the process, abnormality-related shutdowns would normally affect the overall efficiency and cause time and cost waste. Therefore, MGISTP-3000 adopts multiple anomaly detection modules, which can automatically identify scanning errors and capped sample tubes through advanced hardware-software system. And with infrared and out-of-step detection, it can timely identify abnormal tube decapping, automatically record the location and type of errors and put the wrong sample tubes back to their original place, without affecting the operation.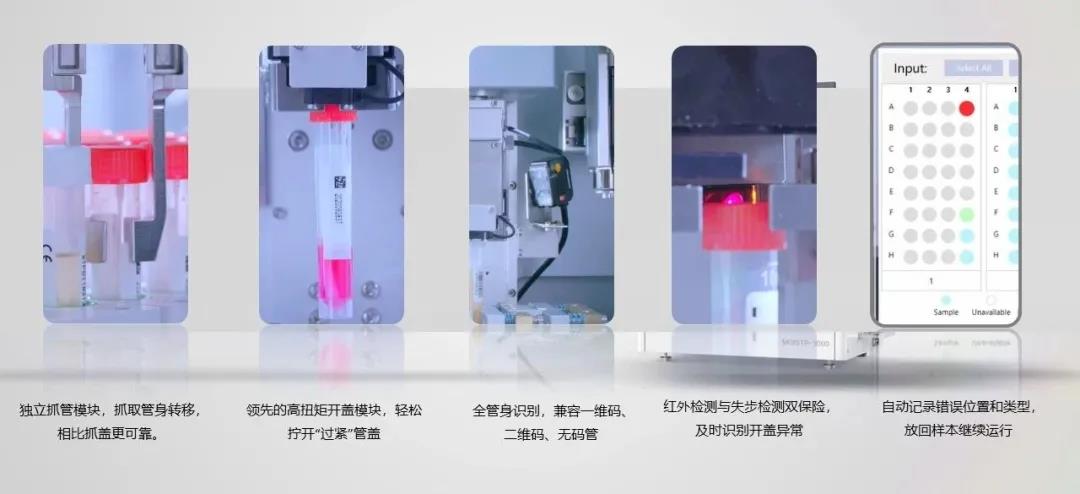 Highlight 3: multiple protection, safety and no pollution!
MGISTP-3000 adopts the negative pressure system and ultraviolet disinfection system, and the intake and exhaust piping are equipped with independent HEPA-filtration to ensure a safer working environment for both liquid transfer and lab technicians.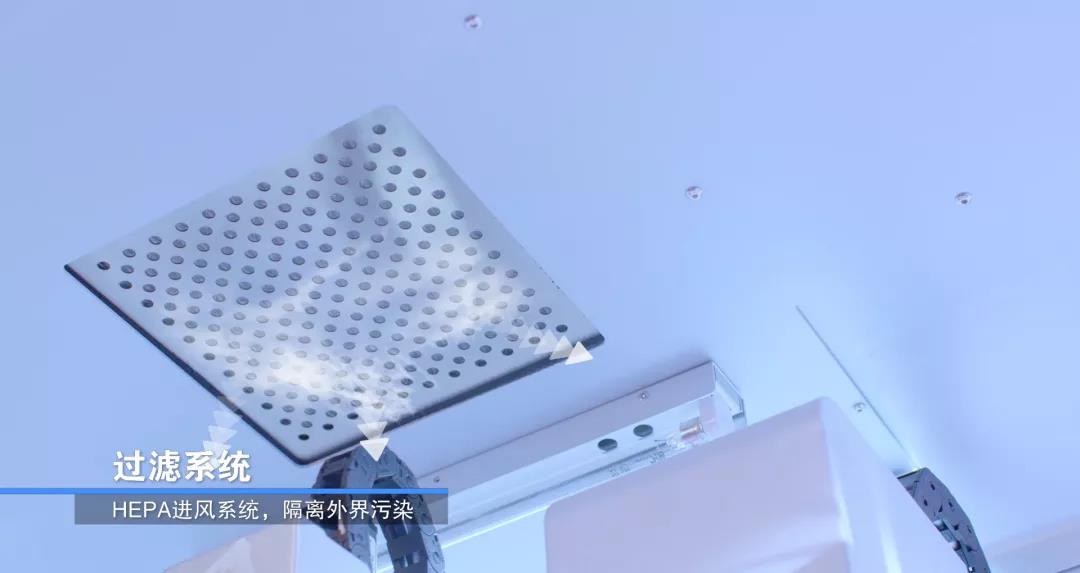 Highlight 4: MGISTP-3000 is capable of processing 1,000 to 10,000 samples per day with just one click
MGISTP-3000 automated sample transfer processing system is equipped with an intuitive user interface and a 23-inch touch screen. It is easy to operate and can transfer up to 96 samples from airtight sample tubes to 96-well microplates. MGISTP-3000 can process 3500 samples a day or 10000 samples in 8 hours if 10 samples are integrated in one tube for batch testing. It can seamlessly connect to all kinds of subsequent liquid handling workstations and nucleic acid extractors. At present, MGISTP-3000 has been used in some domestic disease control systems inmolecular diagnostic applications.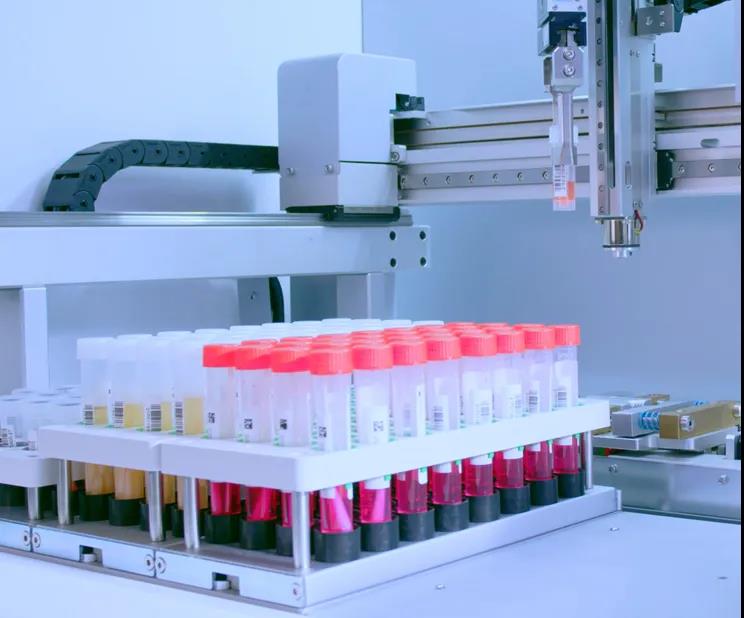 Sample Tubes In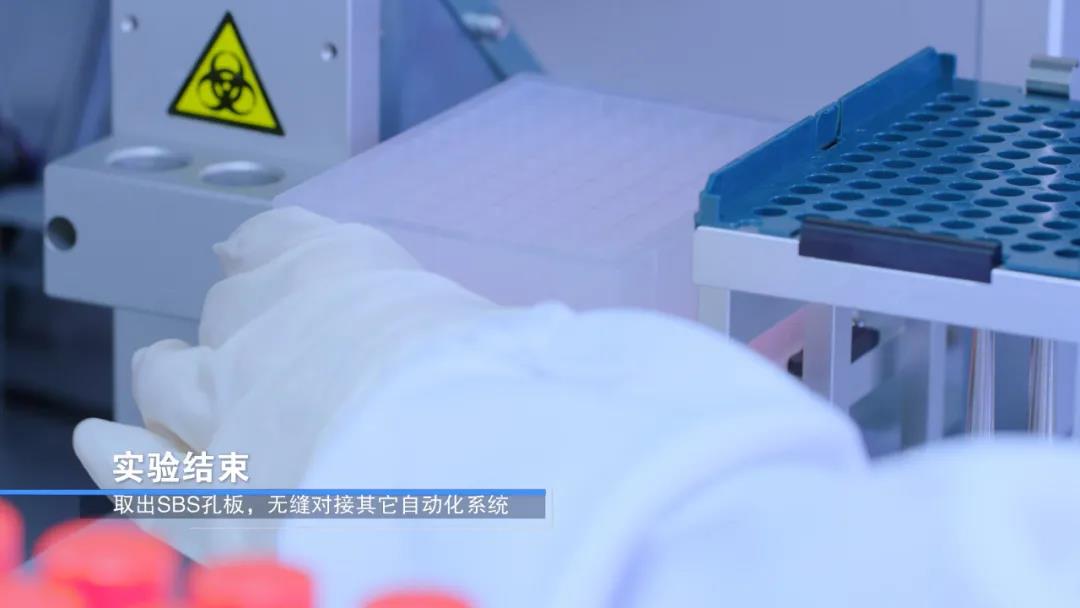 Standard Plate Out
MGISTP-3000 has automated barcode and QR code scanning and identification. For sample tubes that do not use barcodes, currently common in China, the technicians can also operate easily on the "custom" setting.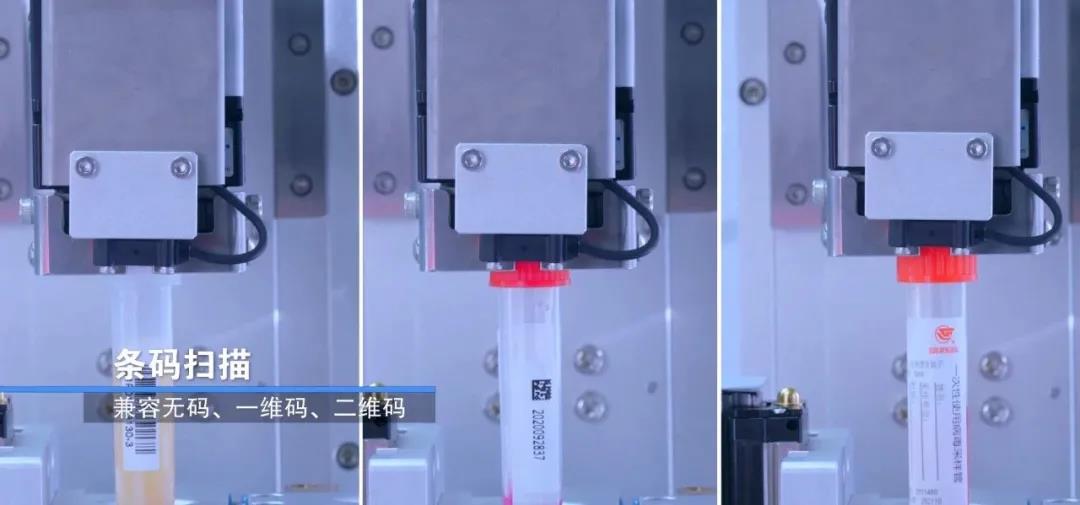 In addition, MGISTP-3000 also provides API interface to connect to LIMS intelligent laboratory management information system. MGI's automated sample transfer processing system, sample preparation system and ZLIMS management information system can be used together to realize the traceability of the whole process from sample preparation to molecular detection report.