QINGDAO CHINA, April 8, 2021-- The opening ceremony of Qingdao Reagent Production Line of MGI is held in MGI Qingdao Base. The project covers an area of 2.5 hectare with a total construction area of 37,000 square meters. The opening ceremony marks MGI Qingdao's a solid step forward to a high-end medical health equipment manufacturing hub in Northeast Asia.
Ni Yanfen, Member of Qingdao Sino-German Ecological Park, Tang hua, Head of the comprehensive coordination department of Sino German Ecological Park, Mu Feng, CEO of MGI, Duncan Yu, President of MGI, Liu Jian, Executive Vice President of MIG and Ni Ming, General Manager of MGI Qingdao witnessed the milestone.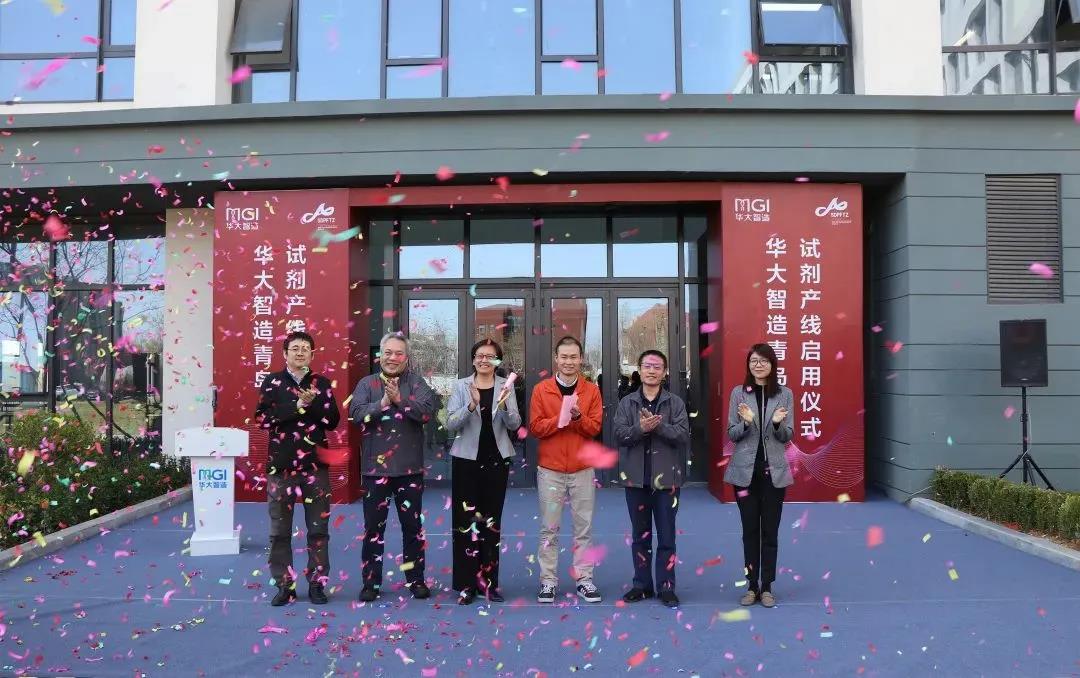 Liu Jian, Duncan Yu, Ni Yanfen, Ni Ming, Mu Feng and Tang hua (left to right)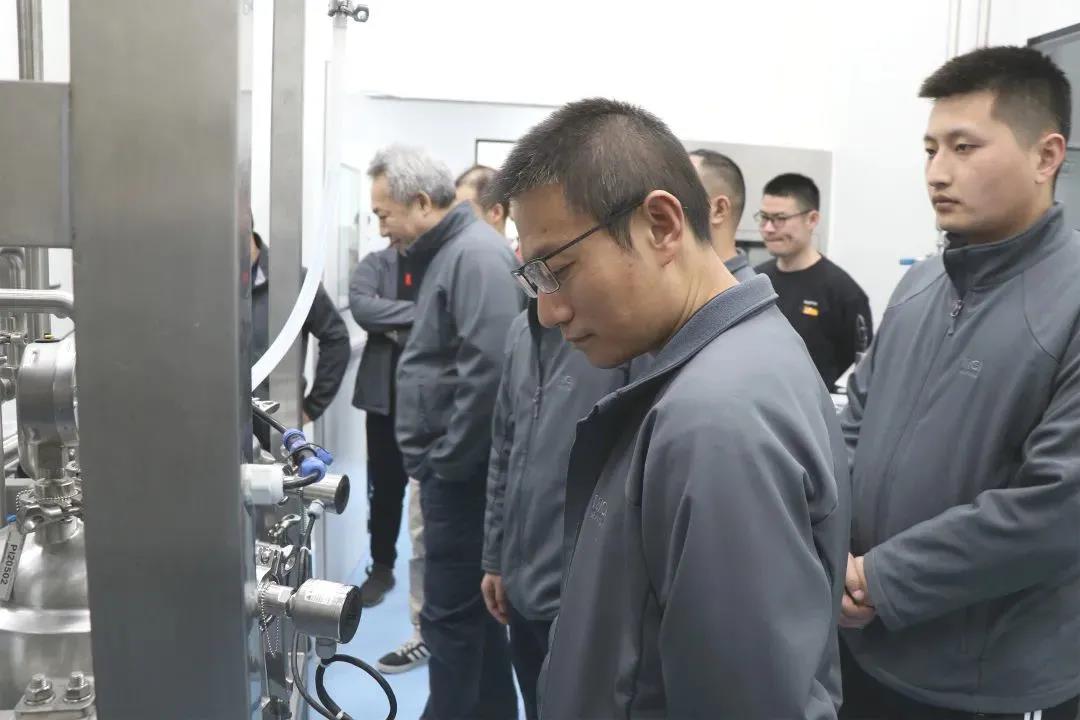 Mu Feng, the CEO of MGI, visited the production base.
MGI Qingdao reagent production line aims to manufacture core raw materials including general sequencing reagents, library preparation reagents and enzymes. This enzyme reagent production line compliant with the international standards is the first line to start operation, covering an area of 2400 square meters. It will provide chemical consumables to support high-throughput and high-accuracy sequencing.
MGI Qingdao Production Base Project was officially signed on August 30, 2019 in China (Shandong) Pilot Free Trade Zone and the project is located in Qingdao Free Trade Zone · Sino-German Ecological Park.