Rapid advances in biotechnology in the last decade have revolutionized the life science industry. Genomics, for instance, are changing the game in terms of improving our understanding of living organisms, while driving the development of more targeted personalized medicines, therapies, and interventions around the globe. In Europe, the 1+ Million Genomes (1+MG) initiative recognizes the growing importance of genomics and is working towards having 1 million sequenced genomes in the EU by end of 2022.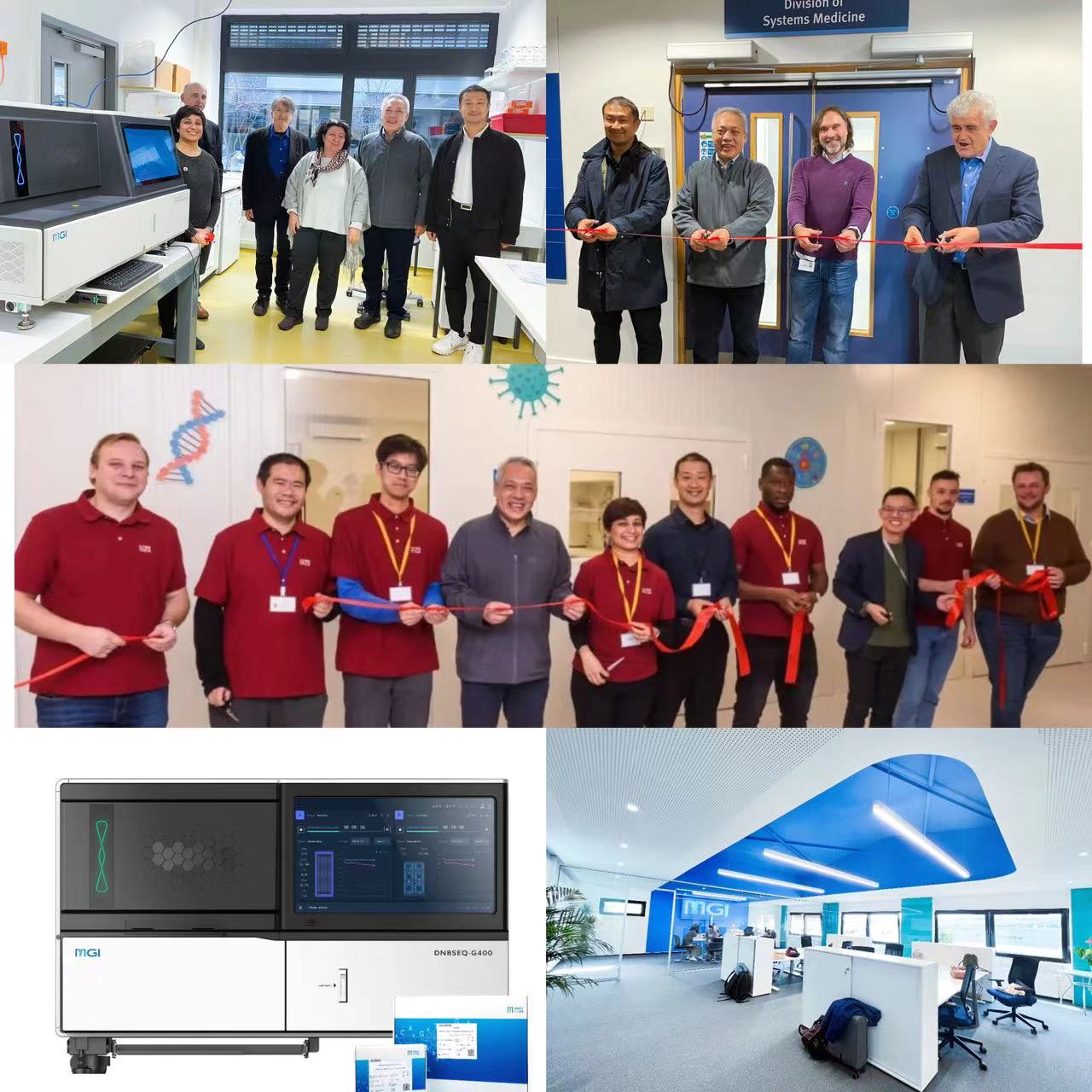 Thanks to initiatives like 1+MG, world-class academic and public research funding, as well as extensive regulatory and clinical applications, Europe has been a top genomics market and technology leader. With a commitment to building core tools and technology to lead life science, MGI Tech Co., Ltd. (or its affiliates, referred to as "MGI") has long advocated the immense potential of genomics and is dedicated to enhancing access across the continent.
This past year, MGI expanded its presence in Europe first by introducing the latest HotMPS* sequencing chemistry in selected countries in April. It later became commercially available in the United Kingdom and Germany in July and September respectively. Built upon the combinatorial Probe Anchor Synthesis (cPAS) technology found in MGI's DNBSEQ™ technology***, HotMPS* has achieved fundamental breakthroughs in the nucleotides and enzymes used in the sequencing process. The new chemistry* exhibits significant advantages of stronger signal, less systematic sequence-based errors and is compatible with commonly used library preparation methods.
Shortly after that, in July, a new central office was set up in Wehrheim, Germany and MGI's first overseas Customer Experience Center (CEC) was opened in Latvia in October, followed by two other CECs in London and Berlin in November. The decision to establish these new facilities reflected the company's investment into the development and progress of genomics in Europe, as well as the priority for deeper engagement with its customers and partners in the region.
"MGI's latest product* roll-out and expansion in Europe demonstrate our commitment to and staying power in the market," said Dr. Yong Hou, General Manager of MGI Europe and Africa. "As we continue to introduce our proven technology*** and its benefits to more people in the region, we are also fostering closer ties with customers and partners, facilitating better understanding and knowledge of our products, and providing the right to another choice."
Situated only 30 km north of the financial hub Frankfurt, the Wehrheim office is home to the majority of MGI's human resources personnel in Europe, who is responsible for building out a smooth recruitment and expansion process to facilitate its rapidly growing business. In addition, warehouse facilities equipped with MGI's cutting-edge technology*** are available to support the marketing, Field Application Specialist and Field Service Engineer teams.
Meanwhile, joining a roster of existing MGI demo labs in Australia and Japan, the 150-square meter CEC in Riga acts as a showcase for customers and partners by providing easier access to and expertise in high-throughput sequencing technology and specialized automation workflows. Besides running demo tests, the site offers validation for the compatibility of third-party products, while operating as a training center for MGI staff and distributors.
On the other hand, the London CEC operated by partners from the BRC Genomics Facility at Imperial College London is equipped with MGI's innovative automation and sequencing solutions***, including the UK's first DNBSEQ-G400 sequencer**, facilitating metagenomic analysis, spatial transcriptomics, microbiome, spatiotemporal omics, WGS, WES, RNA sequencing and more.
Similarly, the CEC in Berlin was the fruits of MGI's partnership with a leading precision network in Germany, ALACRiS Theranostics GmbH (ALACRiS), which combines MGI's strong technology platforms with ALACRiS's unique clinical solutions to facilitate precision medicine for all on multiple cancer indications. The site also doubles as a facility for MGI to conduct product testing and demonstration, trainings and experiments, as well as customer visits.
"Aligned with our mission to develop and promote advanced life science tools for future healthcare, MGI's three new CECs are providing customers and partners in Europe with unique access to our cutting-edge offering," said Duncan Yu, President at MGI. "In addition, they play an instrumental role in facilitating new scientific workflows, amplifying knowledge across our sequencing and automation platforms, and further developing relevant capabilities and expertise across Europe."
Since its inception in 2016, MGI has been at the forefront of genomics innovation, continuously pushing boundaries and exploring the limits of technology. Its proprietary DNBSEQTM technology*** features the low error accumulation of DNB and the high signal density of regular array chips to greatly improve detection accuracy. With outstanding performance in applications such as WGS/WES, the process offers multiple advantages, including increased accuracy, decreased duplicates, and reduced index hopping.
MGI's comprehensive product portfolio encompasses sequencing solutions*** based on DNBSEQTM, state-of-the-art automation systems, ultrasound diagnostic platforms and counting to meet the diverse needs of the industry. With applications across agriculture, population genomics, precision medicine and more, MGI empowers over 1,300 international users covering 80 countries and regions.
Driven by a dedication to its customers and partners, MGI strives to provide better, faster, and more accessible core tools for the European market and beyond, and to enable new genomic discoveries and medical advances through its technology for a greater purpose.
*This sequencing reagent is only available in selected countries.
**This sequencer is only available in selected countries, and its software has been specially configured to be used in conjunction with MGI's HotMPS sequencing reagents exclusively.
***Unless otherwise informed, StandardMPS and CoolMPS sequencing reagents, and sequencers for use with such reagents are not available in Germany, Spain, UK, Sweden, Belgium, Italy, Finland, Czech Republic, Switzerland, Portugal, Austria and Romania. Unless otherwise informed, StandardMPS sequencing reagents, and sequencers for use with such reagents are not available in Hong Kong.