March 25-27, Tokyo – MGI participated in the 2019 Japan Society for Bioscience, Biotechnology and Agrochemistry (JSBBA) Annual Meeting with a series of genetic sequencing products for the agricultural field to help promote exploration of plant genetics using high-throughput sequencing.
At the JSBBA conference, MGI's high-throughput sequencing platform received extensive attention from Japanese experts and scholars in this industry. Participating experts conducted in-depth consultation on the functions and advantages of MGI sequencing products, and expressed their appreciation for both MGI's products and its research and development strength.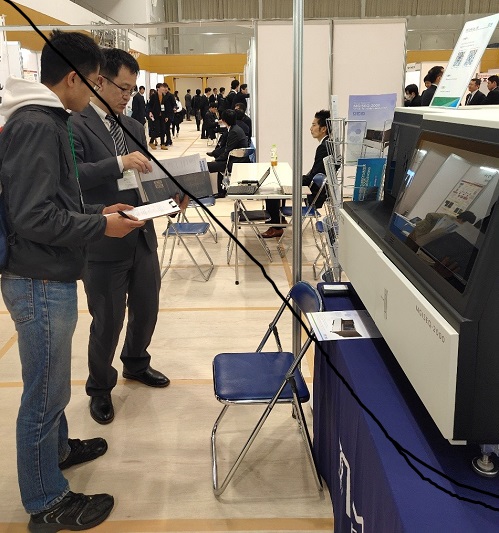 Since 2016, about 120 scientific articles on animal and plant research have been published based on the MGI sequencing platform, with cumulative impact factors exceeding 570. On the MGI sequencing platform, animal and plant genetic testing research mainly involves whole genome, genome resequencing, RNA, small RNA, single cell and other sequencing methods. The sequencing species include food crops, vegetables, fruits, poultry, livestock, fish, insects and other species.
MGI provides high- and medium-throughput sequencers for gene sequencing research in the agricultural field, with a variety of sequencing read lengths from SE50 to PE150, allowing for flexible sequencing modes. At the same time, MGI also provides a variety of DNA, RNA, RAD reagent kits and automatic database building tools to meet the needs of genetic sequencing research and molecular breeding applications in agriculture.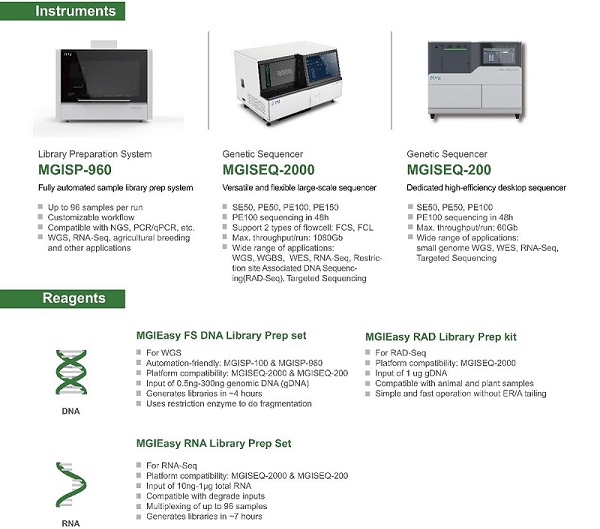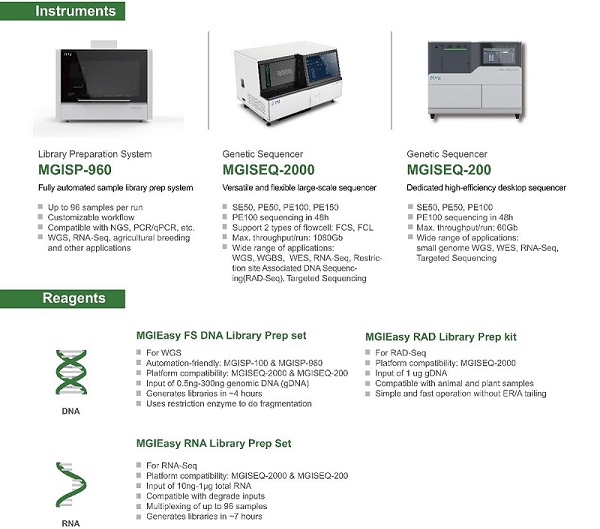 MGI's High-throughput Sequencing Platform Products in Agricultural Field